Collaboration with Sunday Natural
Avocado in chocolate pudding? I had a hard time imagining it too, a few years ago in a vegan restaurant in Toronto, when I was recommended their chocolate rocket. A pudding drink containing avocado? But of course I was convinced to order it, adventurous as I am, and I was thrilled with the yummy dessert.
So for my new recipe for Sunday Natural I decided to make my own chocolate pudding with avocado. It is super easy and you don't need instant pudding powder or anything. And it is sooo delicious. Doesn't taste as healthy as it is, I promise.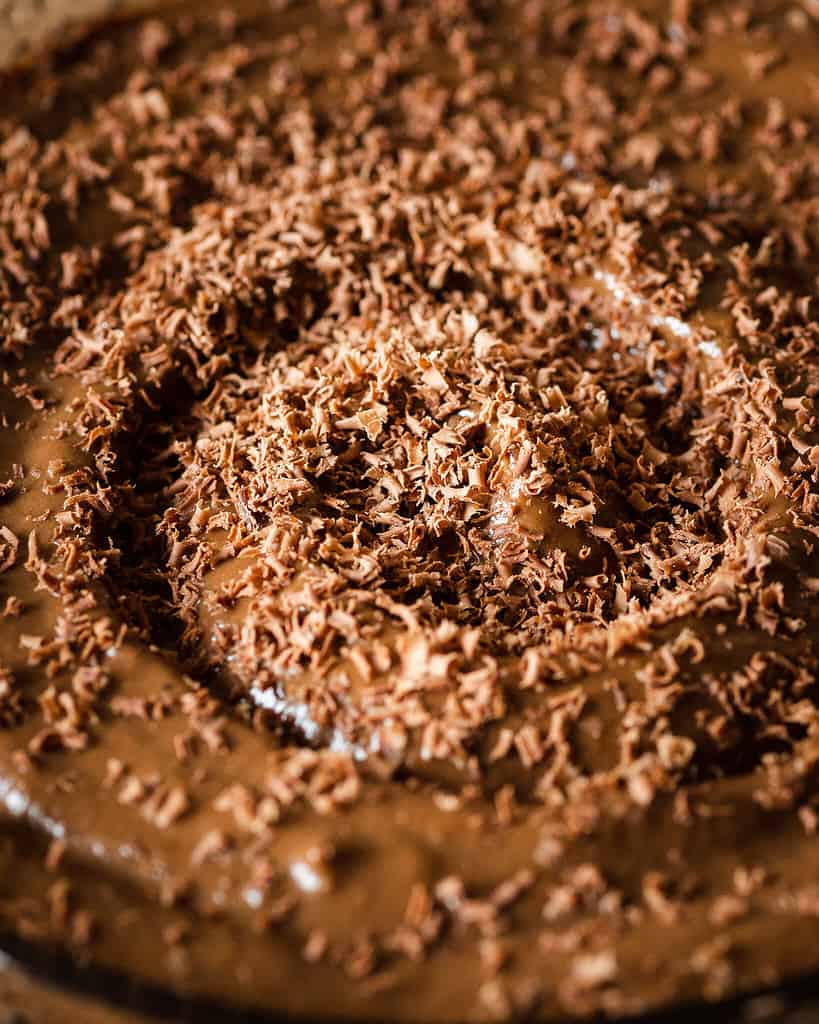 What are the ingredients for chocolate pudding with avocado?
You'll need a ripe avocado. It should be soft to the touch and when you remove the "lid", it should be green underneath, not brown or gray.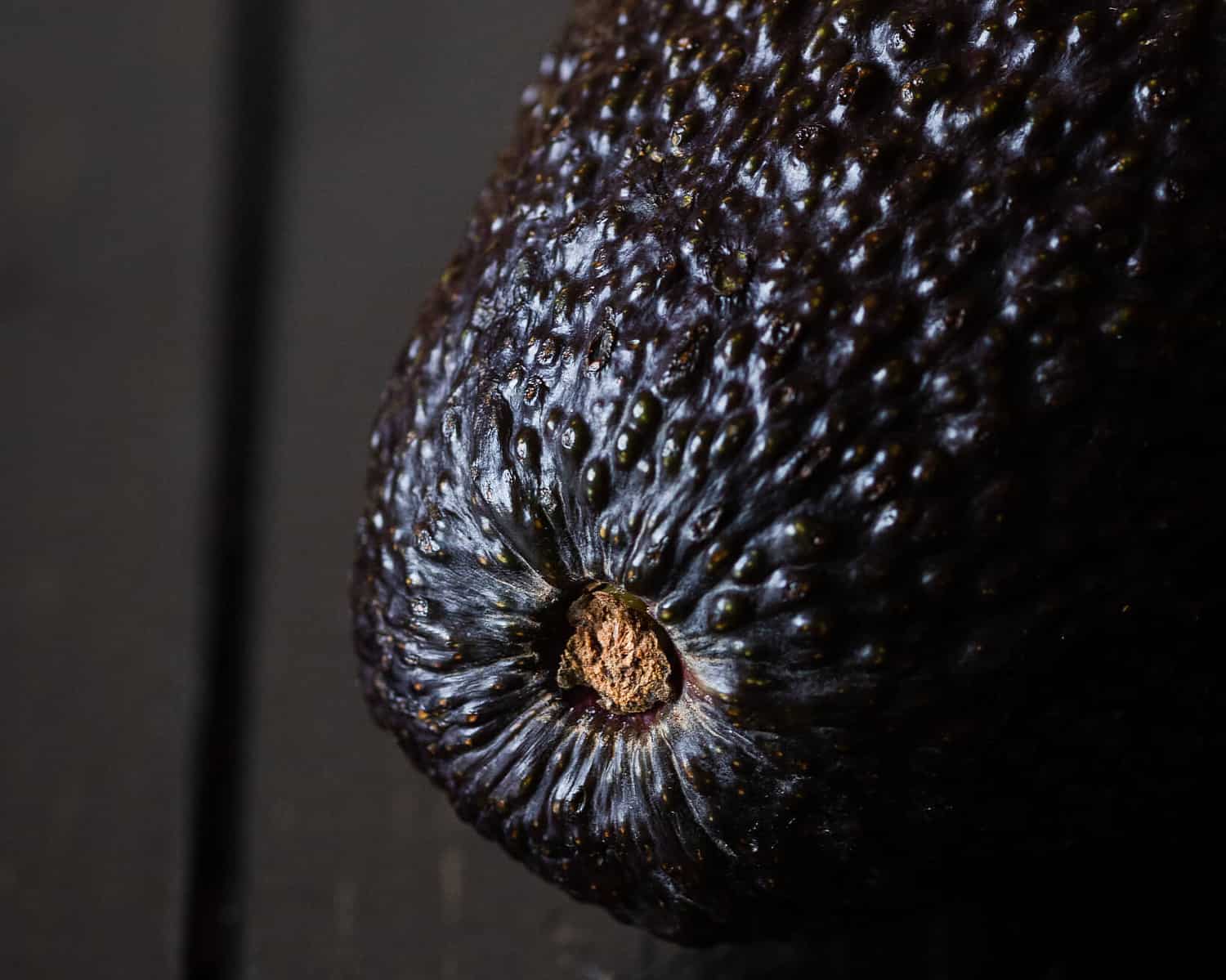 Of course you'll need cacao powder. The cacao powder*and coconut sugar* for this pudding were provided to me by Sunday Natural.
You'll also need oat milk, a pinch of salt and a piece of dark chocolate for garnishing.
Blend it all, garnish with grated chocolate and serve. It's also delicious from the fridge.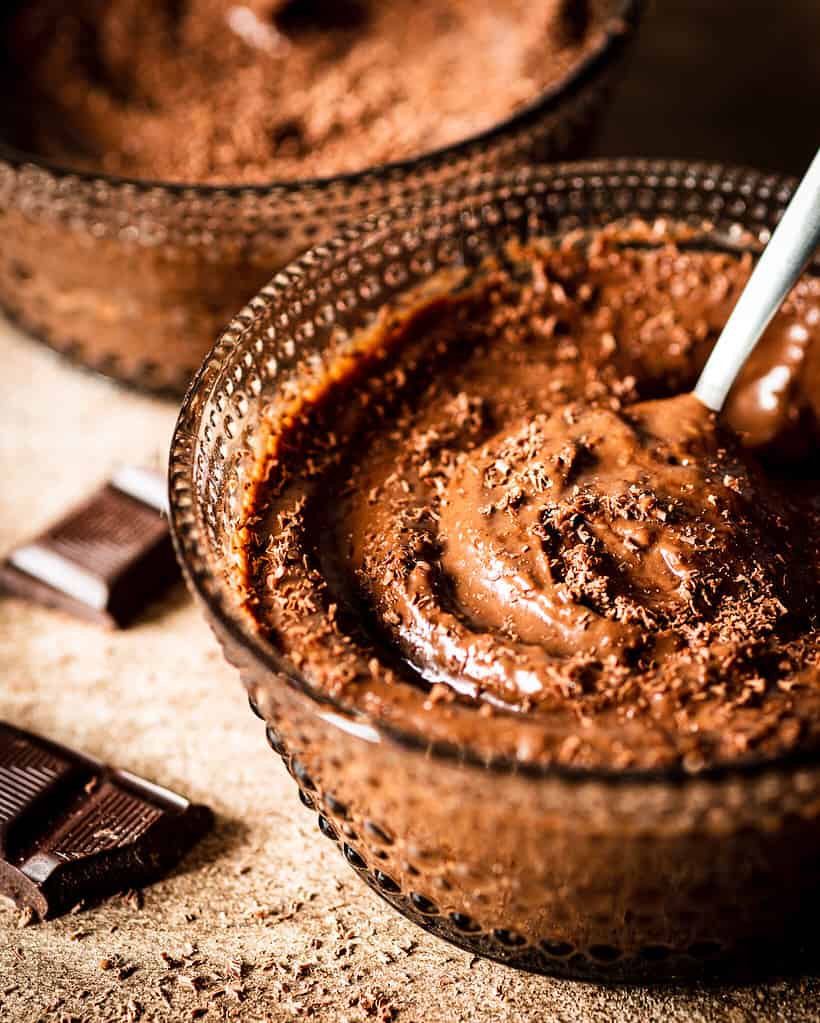 You can also add more oat milk and coconut sugar and serve the chocolate pudding as a thick creamy chocolate milk shake in a glass with a straw.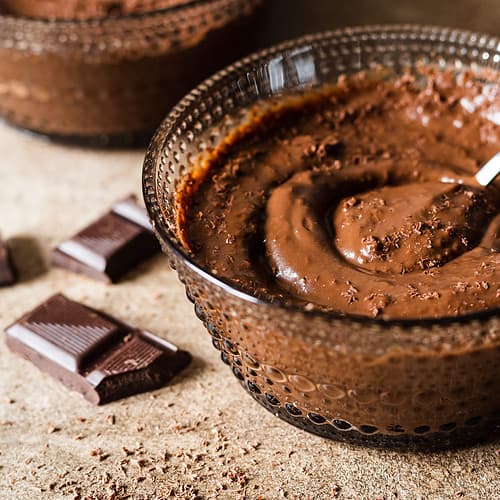 CHOCOLATE PUDDING
This delicious and creamy vegan chocolate pudding with avocado and coconut sugar is ready in just 5 minutes!
Ingredients
1

avocado

5

tablespoons

cacao powder

3

tablespoons

coconut sugar

1

pinch of

salt

240

ml

oat milk

1 cup

1

piece of

dark chocolate
Instructions
First, gather all your ingredients and prepare them in the right amounts. That makes it so much easier and more fun and you're less likely to forget anything. 

Blend avocado, cocoa powder, coconut sugar, salt and oat milk into a fine cream.

Garnish with grated dark chocolate and keep in the fridge until serving.
Did you enjoy this recipe?
A 5 star rating would mean the world to me and I always love to see your pictures on instagram @flymetotheveganbuffet
My other recipes in collaboration with Sunday Natural: