(We chose all of this vegan food in Barcelona ourselves, this is not a sponsored post.)
In order to escape the gray Berlin weather, my boyfriend and I spent a long weekend in Barcelona in November 2019. In February 2022 we went back for a few more days. We weren't too lucky with the weather, both times it wasn't much warmer than in Germany – maybe a bit sunnier though – but I'm only interested in food anyway! Tom used to live in Barcelona, but back then he was still omni and so he could discover a whole new dimension of Barcelona and Spanish food with me and my HappyCow app.
La Besneta
In this vegan bakery I ended up with this cute cake pop and Tom got one of these pretty sweets in the jars. It was gone quickly and we could return the jar right away. They are into recycling at la Besneta and we love that. Their Facebook page is this.
Väcka
And then there was this beautiful cheese platter, with great bread and fresh raspberries! And we found a nice sunny corner in their cozy yard to hang out and took the leftovers with us for later. All vegan. This is their facebook-page.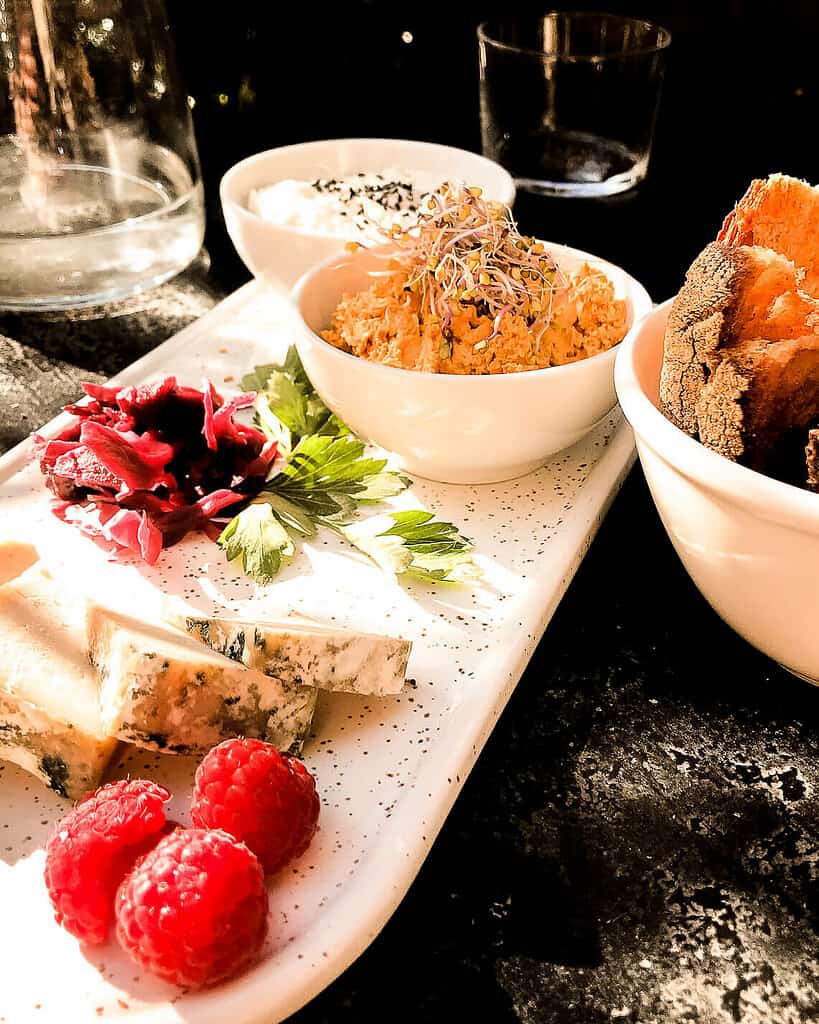 Santoni
This vegan café was recommended by friends. It is not extremely big, but the menu seems endless! If you can't find anything here, then I don't know. They even have onigiri. We went for tortilla and pain au chocolat. This is a great place to get vegan food in Barcelona, also because they open quite early. Check out Santoni on HappyCow.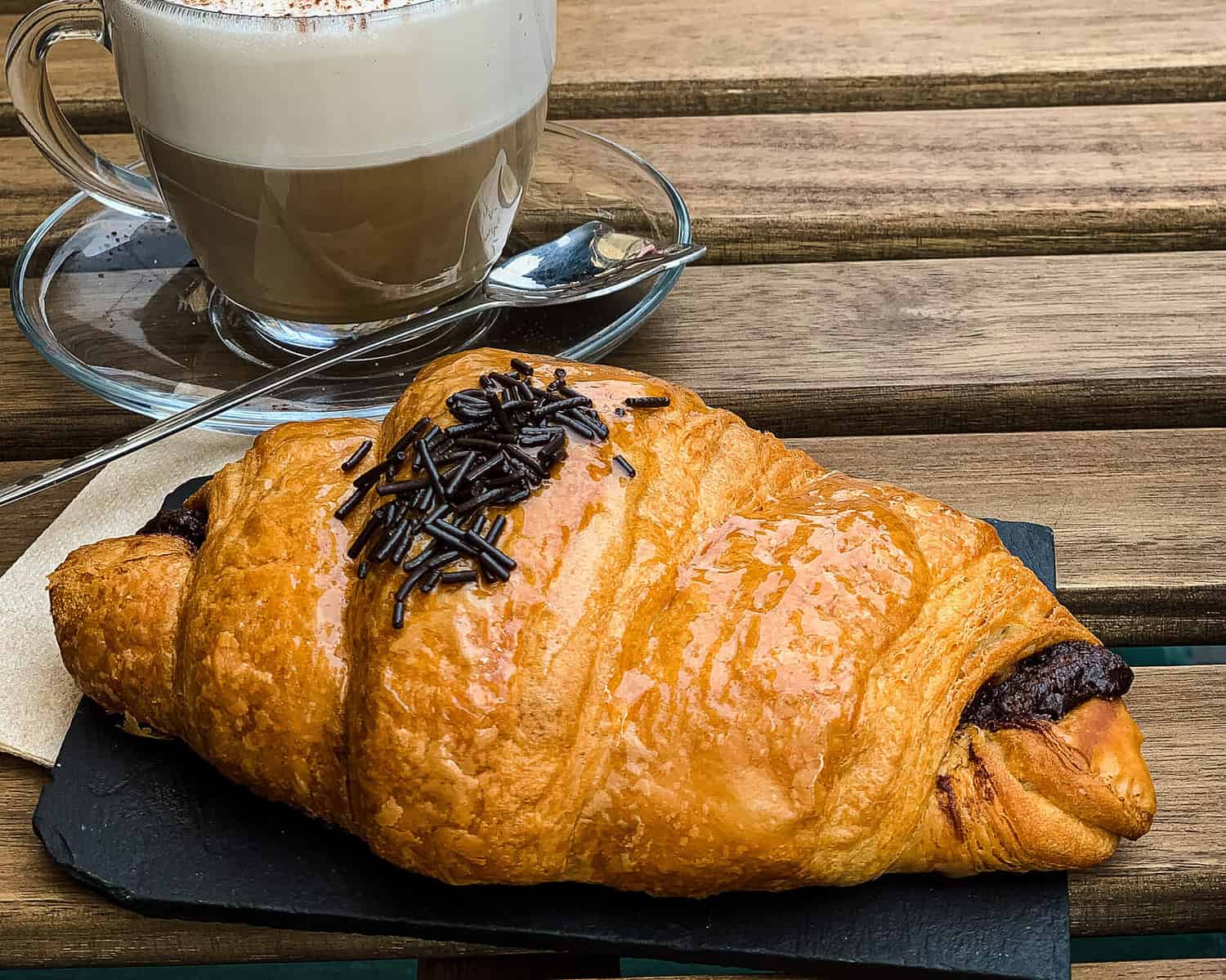 I added this beautiful café with vegan options in December 2019, when I had a work layover in Barcelona. I went for a delicous breakfast there with my colleague. It was actually not hidden but very easy to find. They have great coffee with plant milk, yummy avocado toast and also vegan cake and cookies. Their website is this.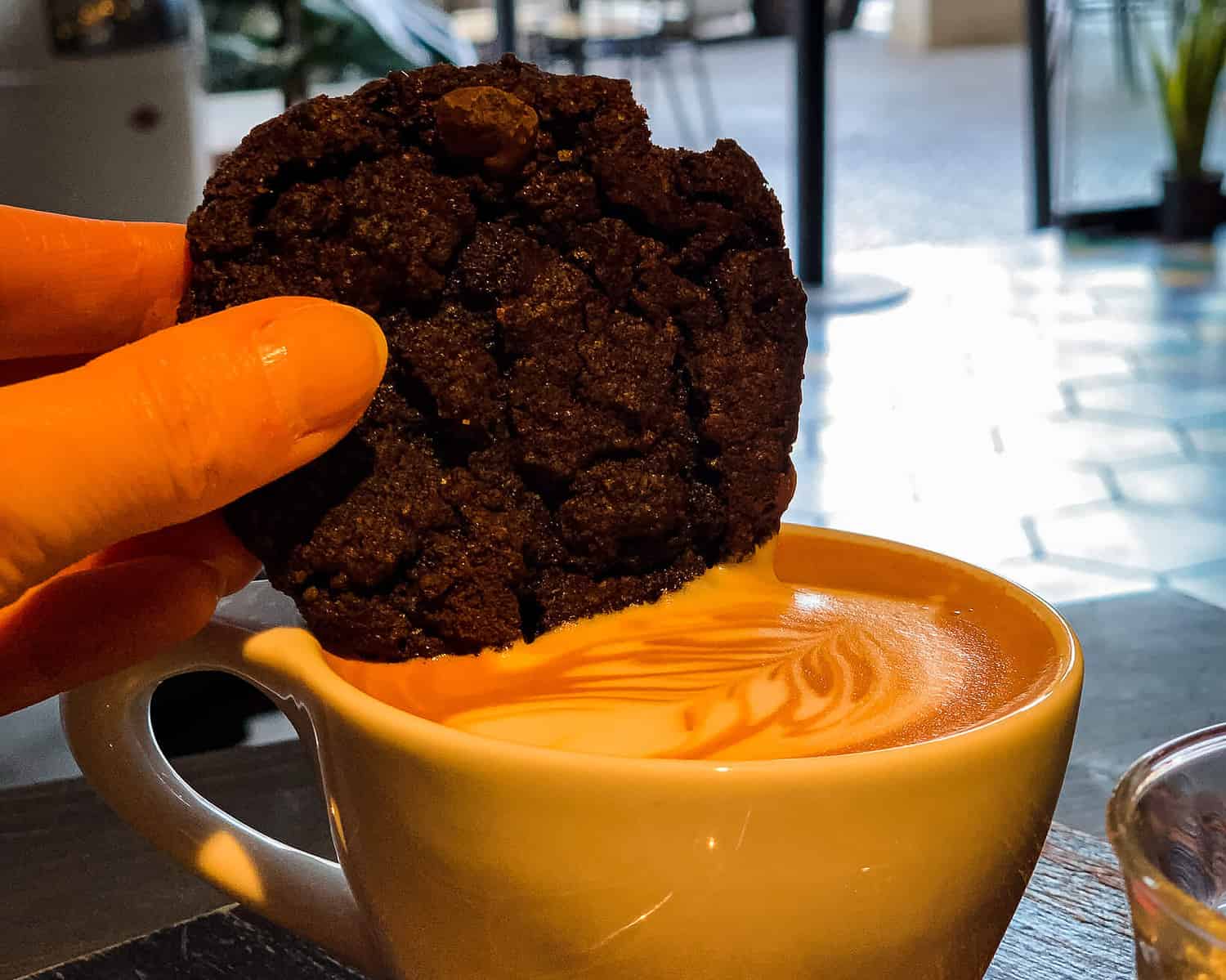 La Fabrique
La Fabrique is a tiny bakery that also has vegan croissants and focaccia. There is no seating. But as we had set up shop just round the corner in the nice co-workingspace La Vaca, the bakery was perfect for us. Btw, la Vaca sells day passes and has plant milk.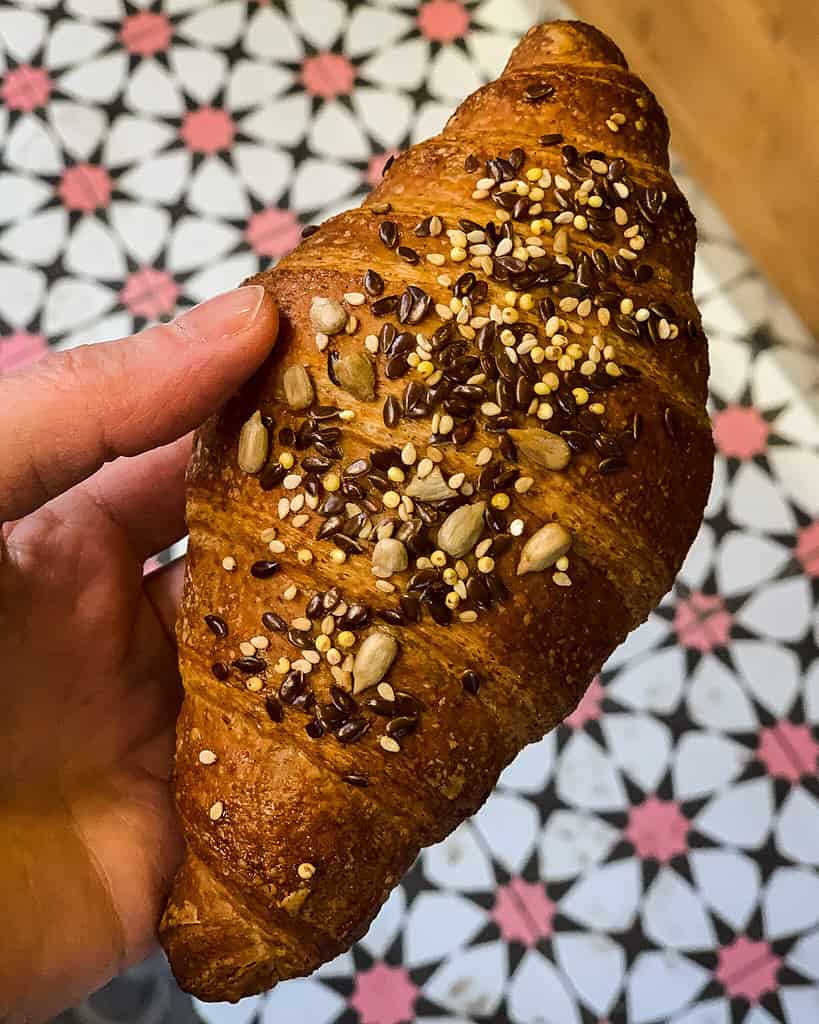 Shifu Ramen
This big Japanese place was also not far from the co-workingspace. They have several vegan options and we went for the gyoza and ramen. It was delicious. Their website is this.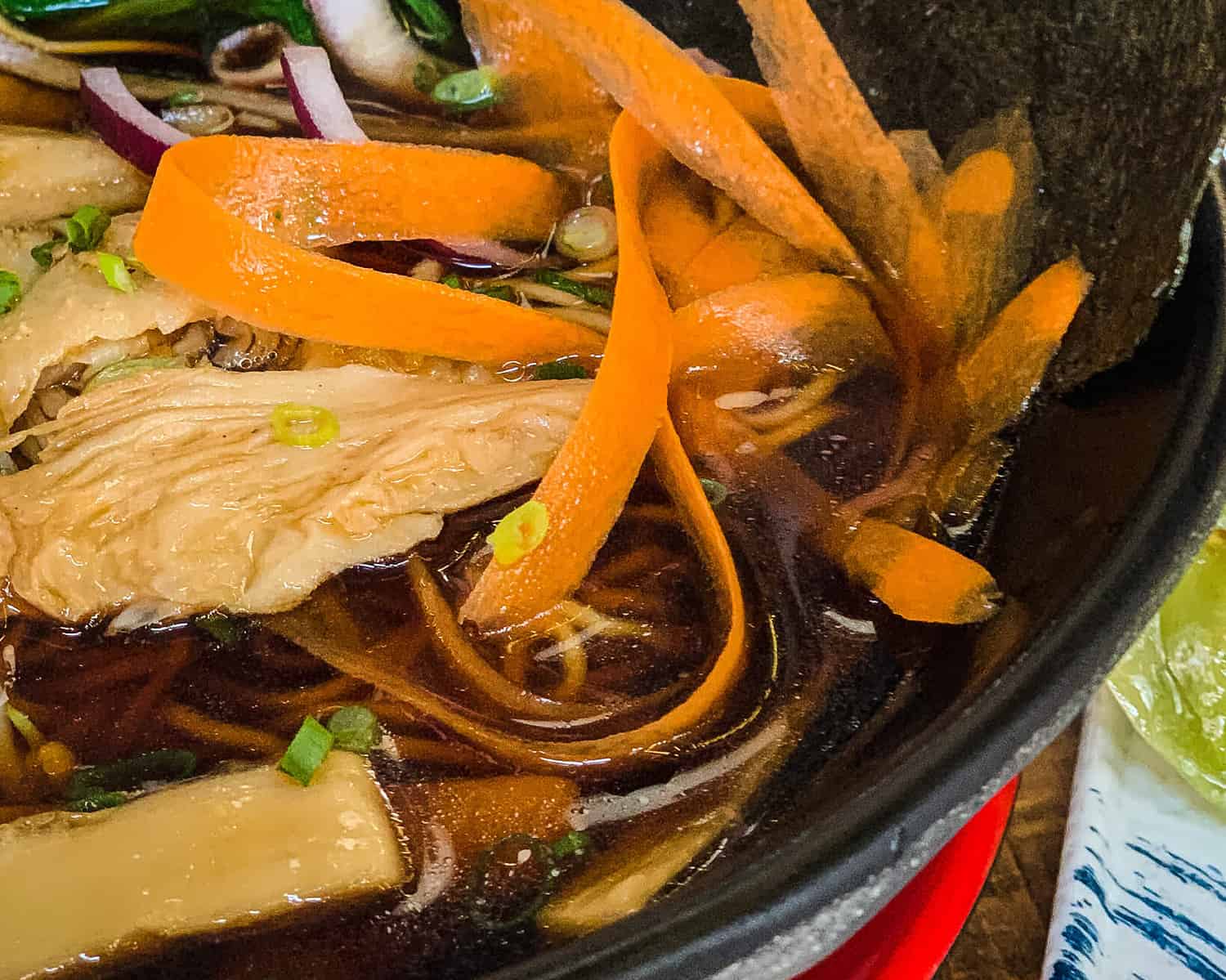 The Juicehouse
When we were craving some fruit juice we landed here, and absolutely loved the pretty, vegan-friendly café, good fruit juice and vegan cheesecake. Find out more here.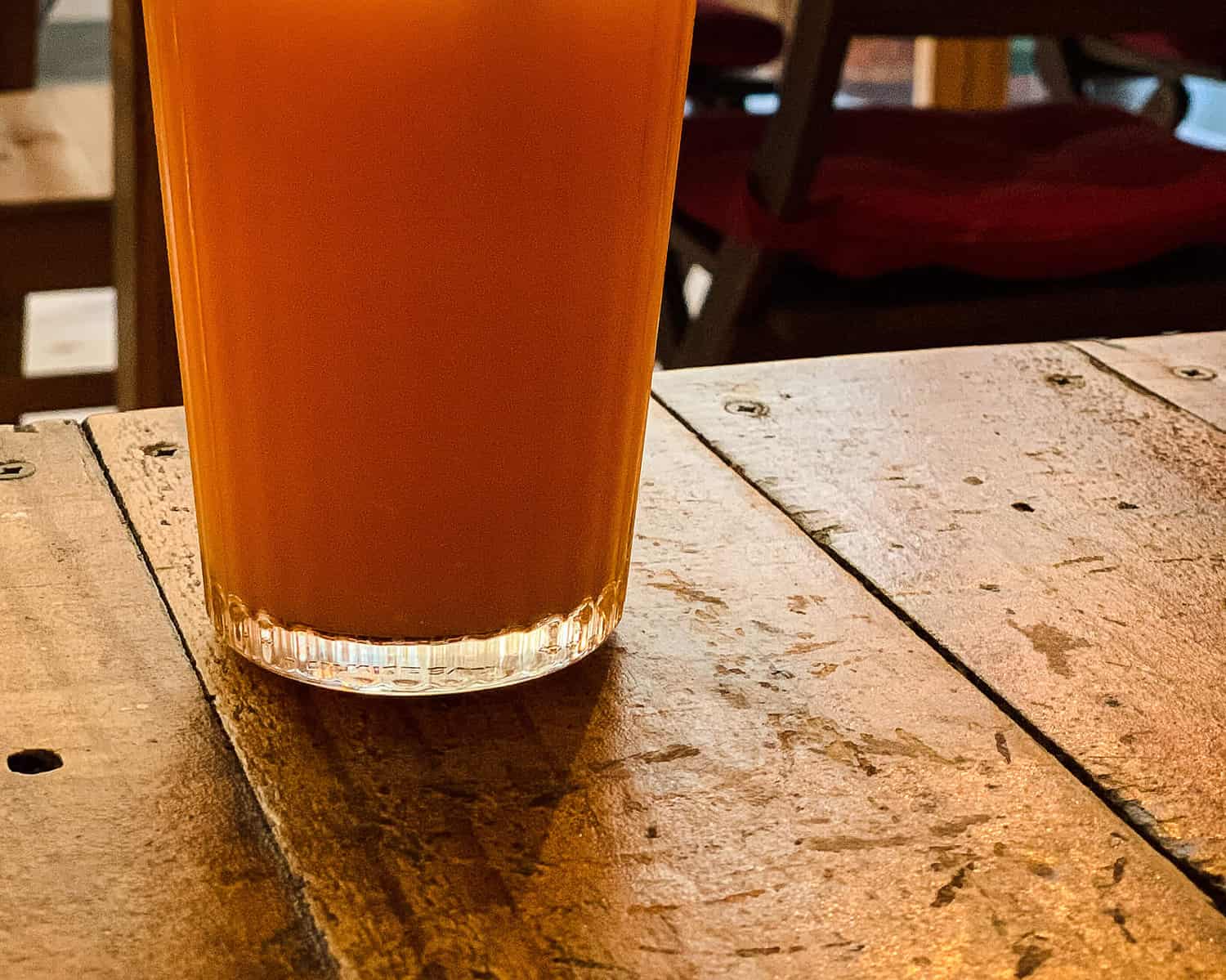 Cactus Cat Bar
Super delicous vegan place, and the nicest service ever. We felt like personally invited guests! We'll definitely come back next time in Barcelona. Their instagram is here.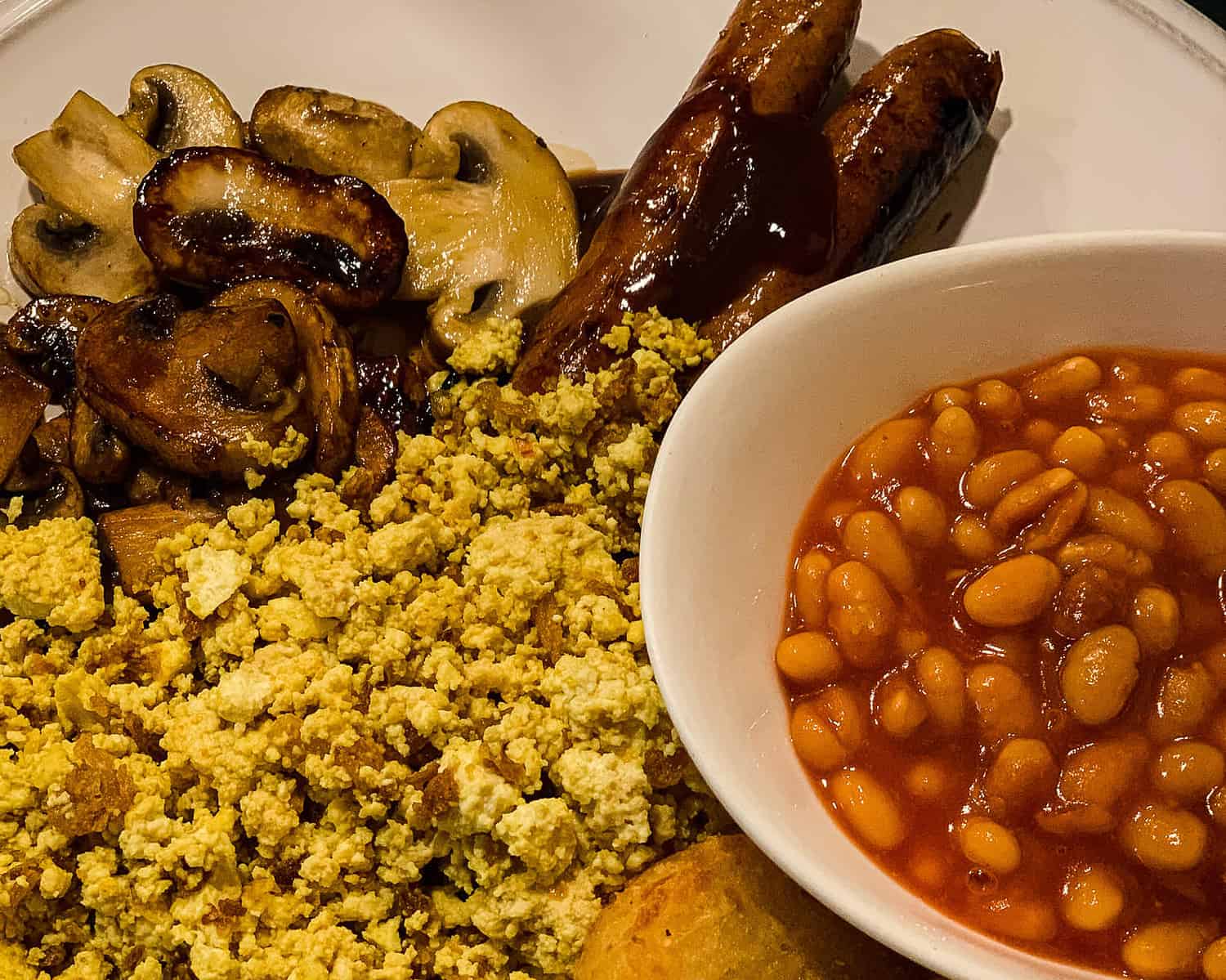 Flax and Kale
Whenever you ask for recommendations for vegan food in Barcelona, the name Teresa Carles comes up. The successful chef has several restaurants. The flexitarian Flax and Kale is very big and beautiful, and the food and fresh juices are delicious. I had an Orange is the new healthy Cuore and a nice cake which was gone before I could take a picture. Their website is this.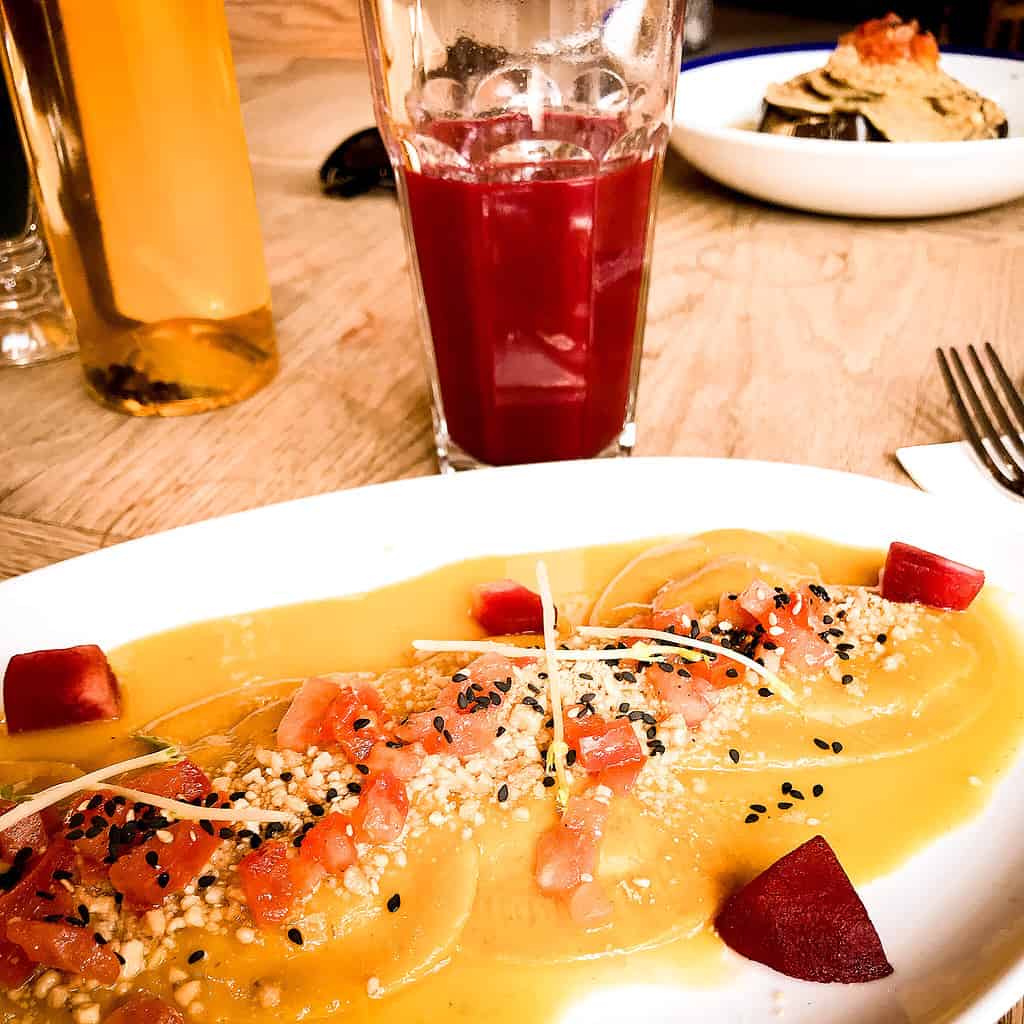 Veg World India
This Indian restaurant is 90% vegan und was also recommended to us by many. It's definitely one of the top recommendations for vegan food in Barcelona. Big restaurant, very good food, quick service. We loved the place. This is their website.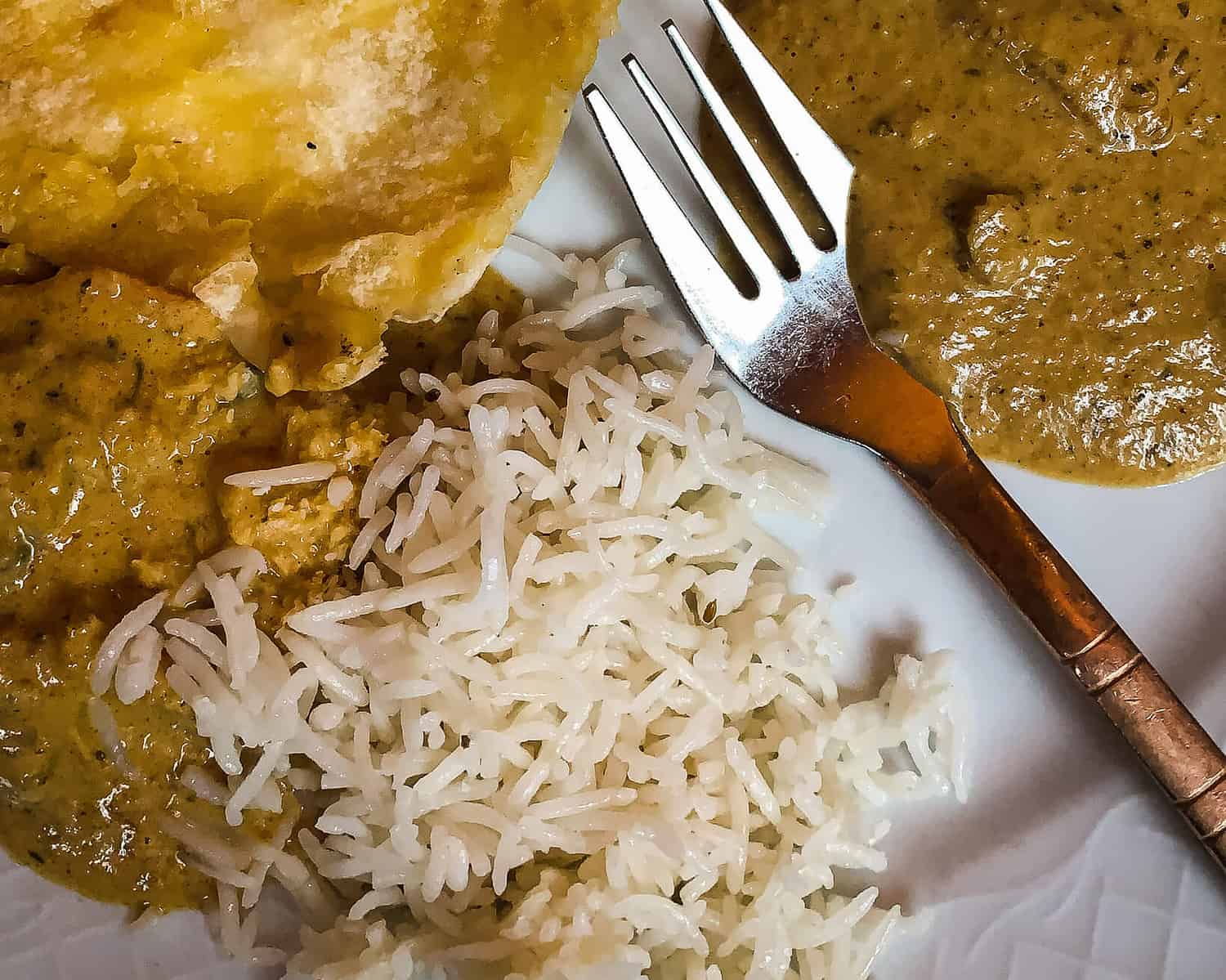 Granja Petitbo
This omni café with vegan options has fantastic service and the most beautifully presented food. I mean, just look at that Avo Toast! How amazing does that look! You'll find more info here.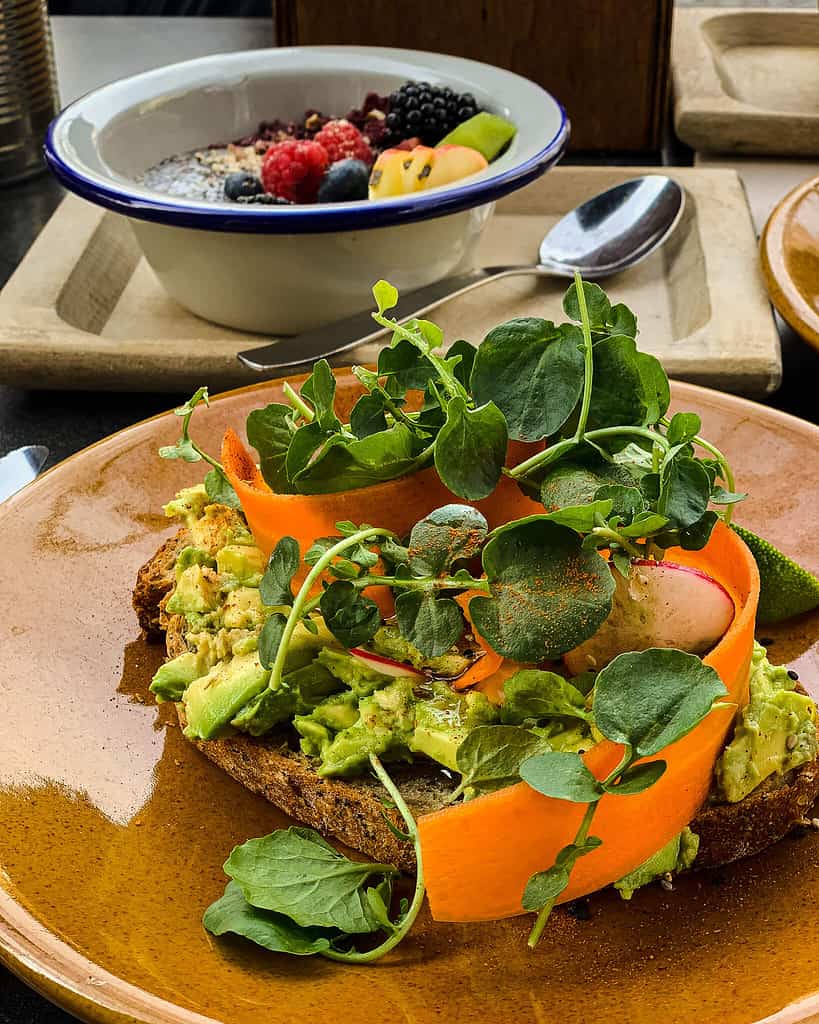 Secrets
I was quite surprised to come across this self-service restaurant in the mall L'Illa with their many choices of vegan options! The teriyaki tofu was delicious and got copied at home. They also have vegan cupcakes. This is their instagram account.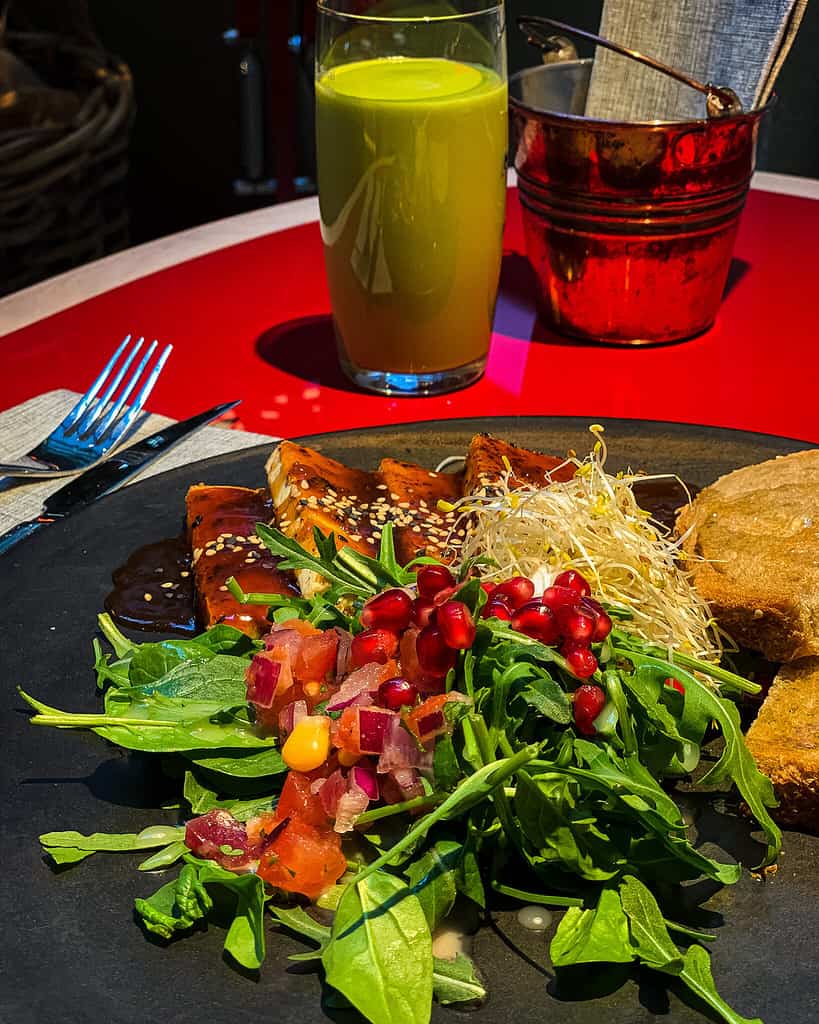 You can see more in my Barcelona-Highlight on Instagram.
Are you going on holiday soon? Then you might be interested in my blogposts on flying as a vegan and apps for traveling vegans.
Sign up for my newsletter and get your free checklist for traveling as a vegan!