This sauerkraut sandwich is so amazing, I'm sure if I opened a sandwich place and only sold these, there would be a line all the time. Maybe I should actually do that. I'm so addicted to them, I would be my own best customer anyway.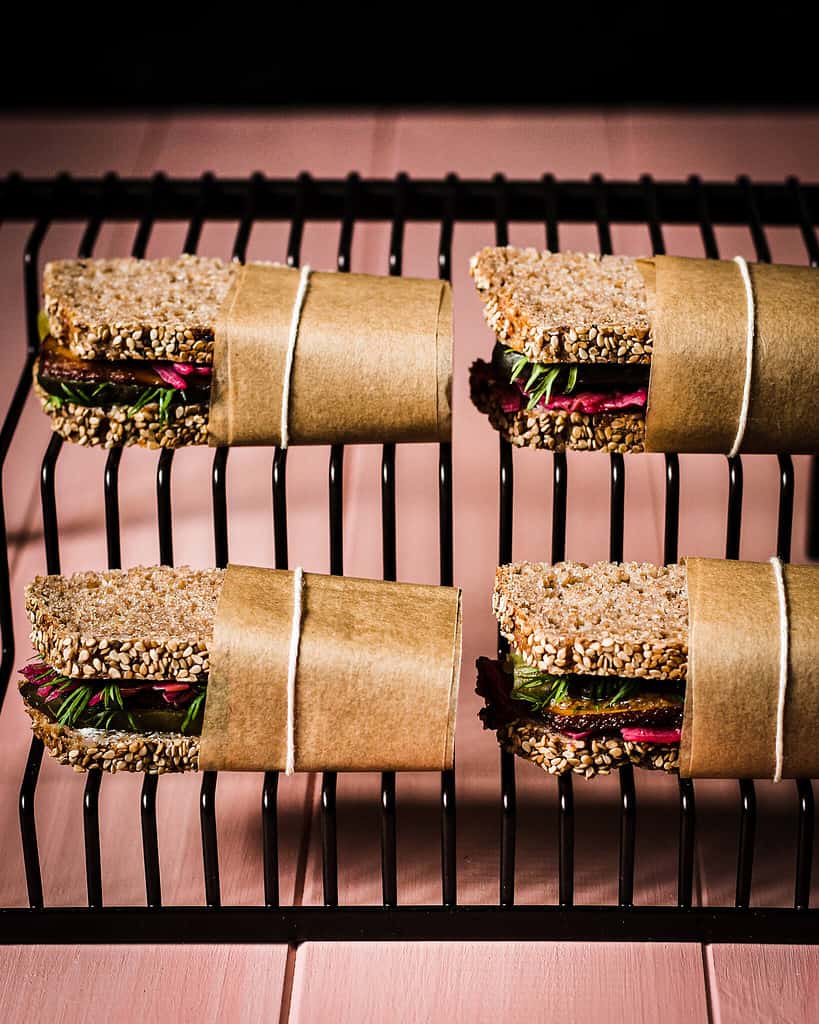 A few things are important: you need good bread. As a German, by good bread I mean organic sourdough bread. Maybe with flaxseed and sesame or pumpkin seeds, something like that, maybe even homemade. It can be fresh or toasted, both options work for me.
You need real sauerkraut for the sauerkraut sandwich!
The second thing is real sauerkraut. Not in a can from the supermarket, best before 2025, I mean fresh sauerkraut with the bacteria still active. It's sold in the produce section of organic shops or on weekly markets. You can also easily make it yourself, there are lots of recipes and tutorials online. Fermented foods feed your microbiome and help keep you healthy!
I love the pink sauerkraut that they sell in my organic supermarket, it's made of red cabbage and looks so pretty! Same with the gherkins: Since I tried fresh gherkins with the fermenting bacteria still alive, I don't want anything else!
For the tofu, I like roasted smoked tofu, but you don't need to roast it, it's fine just like that, too.
Also, fresh dill is nice on the sauerkraut sandwich, but basil, parsley, cress or rocket salad are great too.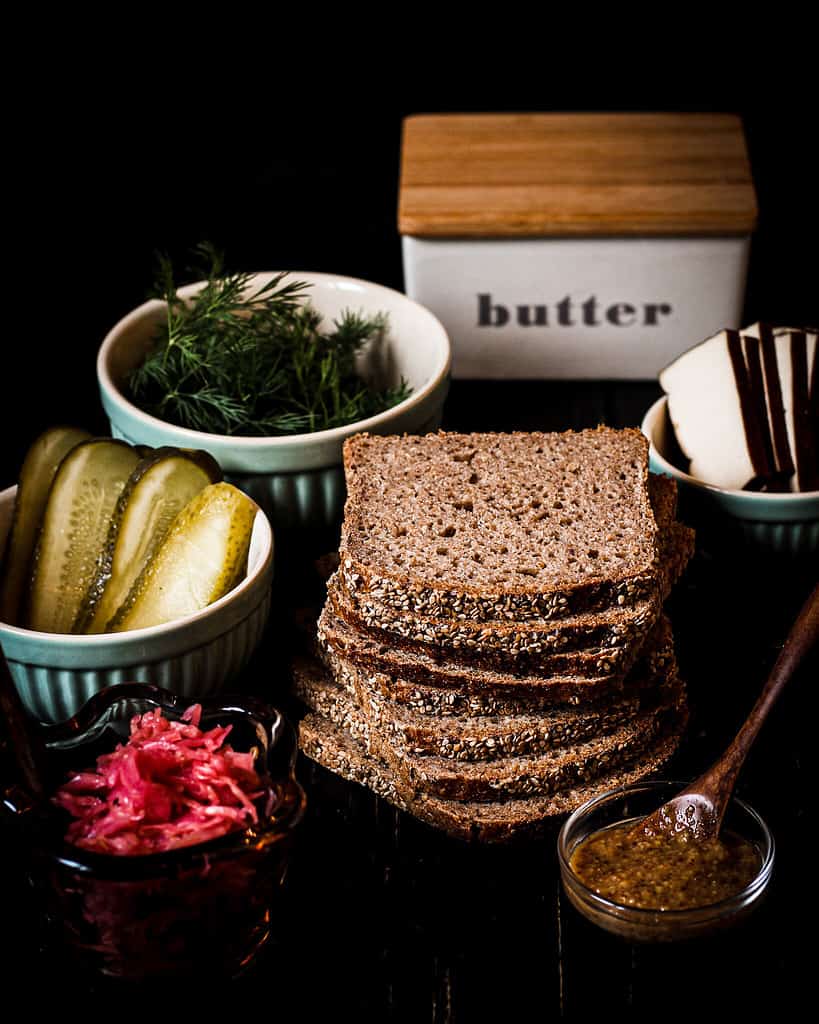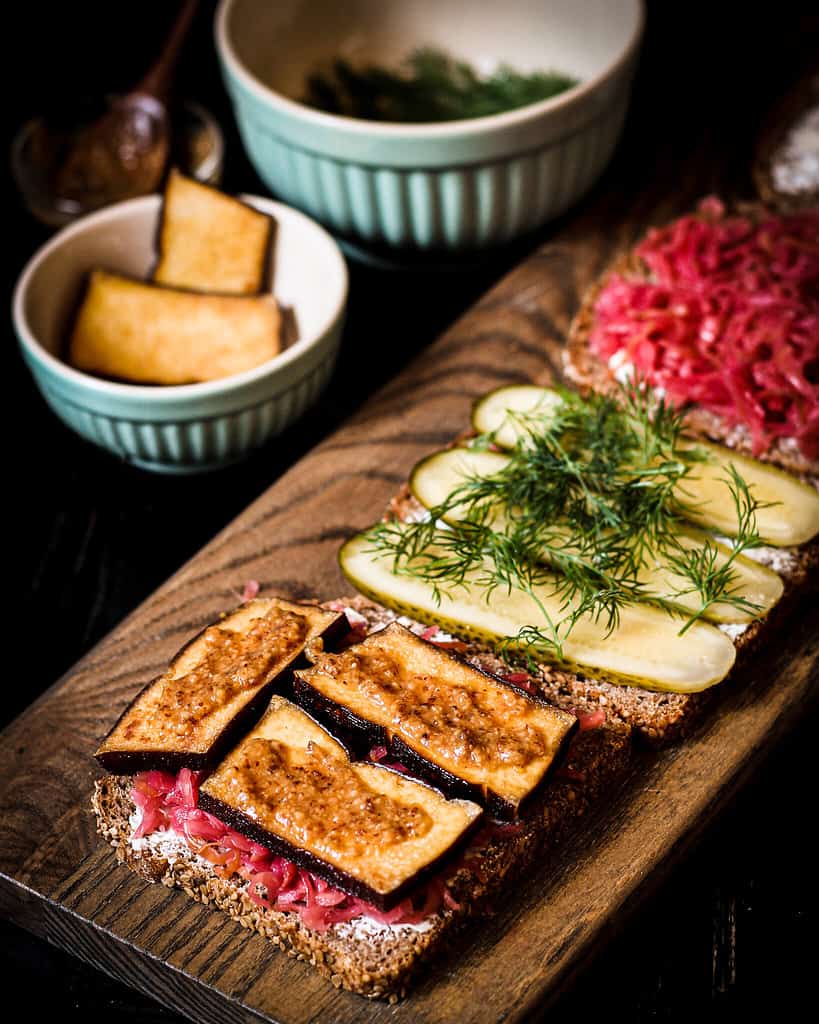 Of course this also makes a nice packed lunch in a bento box: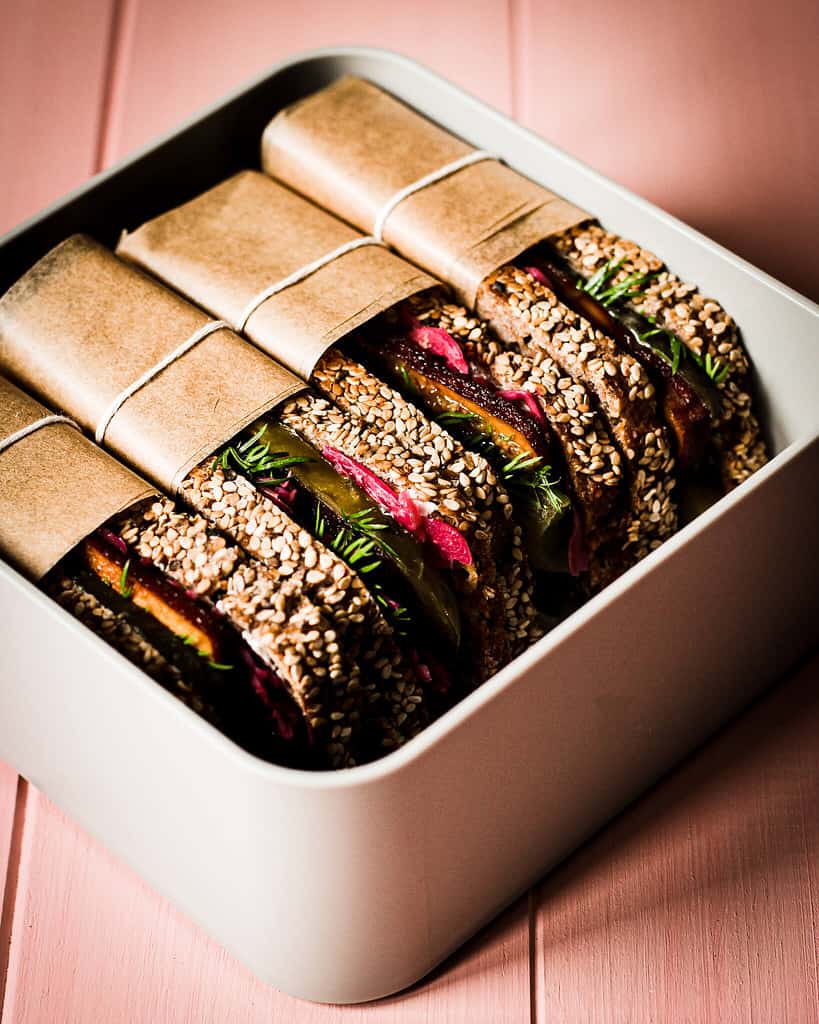 If you like sauerkraut and smoked tofu, you need to try my sauerkraut skillet.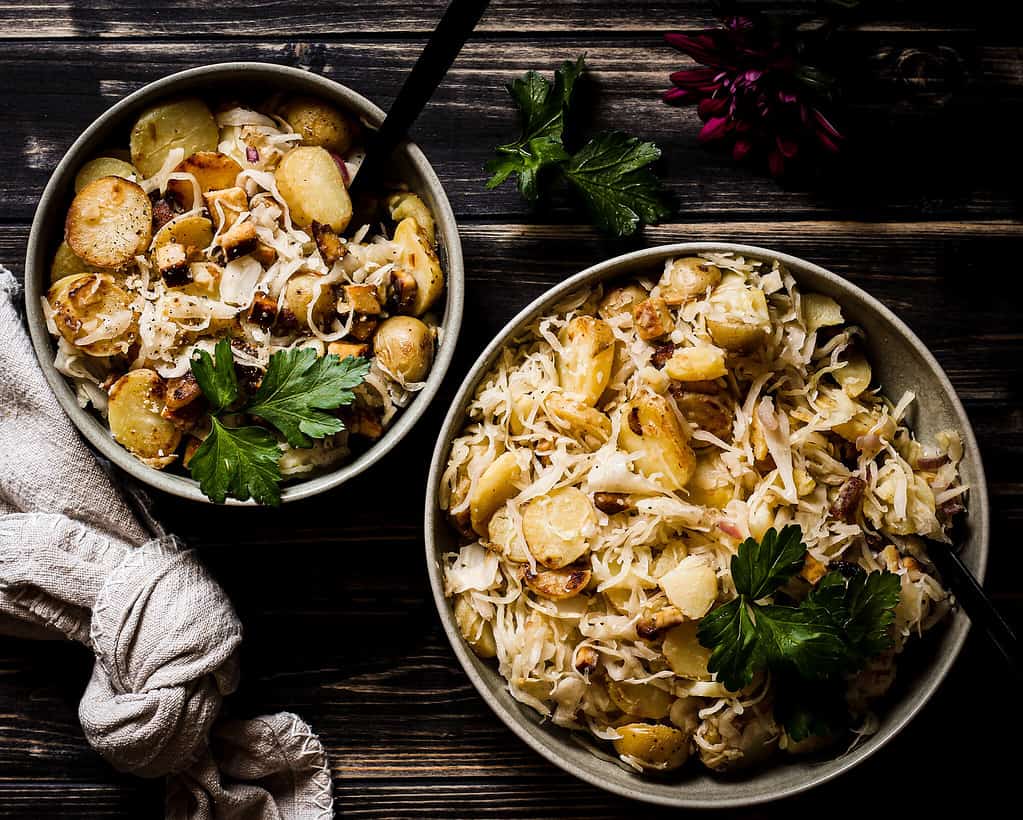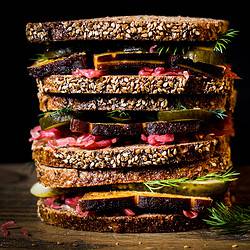 SAUERKRAUT SANDWICH
The superyummy sauerkraut sandwich – with smoked tofu, gherkins, mustard and fresh herbs on really good bread – have a look and be inspired!
Ingredients
4

slices

good bread

vegan butter or margarine

2

teaspoons

mustard

1/2

smoked tofu

2

gherkins

2

tablespoons

fresh sauerkraut

dill or other fresh herbs
Instructions
First, gather all your ingredients and prepare them in the right amounts. That makes it so much easier and more fun and you're less likely to forget anything. 

Fry the smoked tofu up with a little olive oil from both sides.

Chop up the dill.

Layer the butter, mustard, tofu, gherkins, sauerkraut and dill on the sandwich. Ready!
Did you enjoy this recipe?
A 5 star rating would mean the world to me and I always love to see your pictures on instagram @flymetotheveganbuffet