German food today, super easy recipe: it is loosely adapted from the amazing Schupfnudeln by Eat this! I wanted to make them the other day but got distracted, then realised I was too hangry to go through with it and just threw everything into the skillet, didn't even peel the potatoes .
This was the result. We loved it! And it's become a staple dish in our kitchen …
A note on fresh sauerkraut: not that stuff in a can from the supermarket, best before 2025, I mean fresh sauerkraut with the bacteria still active. It's sold in the produce section of organic shops or on weekly markets. You can also easily make it yourself, there are lots of recipes and tutorials online, for example this one. Fermented foods feed your microbiome and help keep you healthy!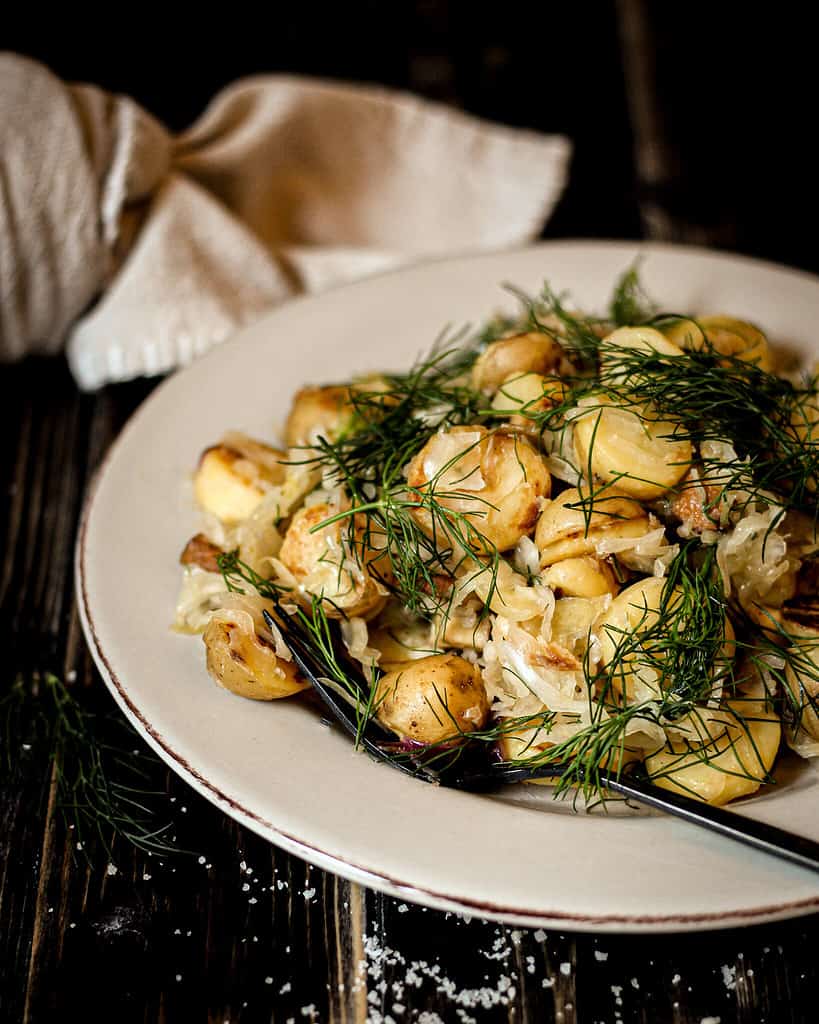 Also very tasty: dill instead of parsley!
Btw, if you're into fresh sauerkraut, you might also want to check out my Superyummy Sauerkraut Sandwich with pink sauerkraut.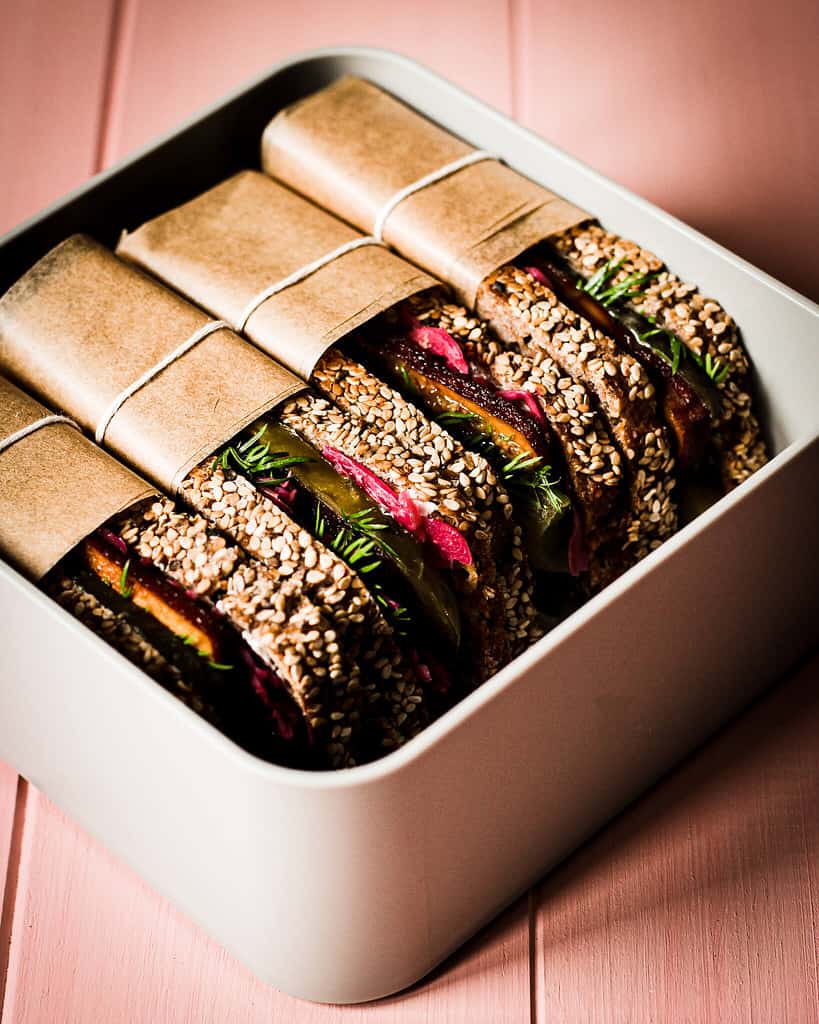 Sauerkraut Skillet
My sauerkraut skillet recipe is super easy and quick to make. Go indulge in some vegan German "Hausmannskost", you'll love it!
Ingredients
1/2

smoked tofu

cubed

1

onion

chopped

2-3

cups

potatoes

cooked in saltwater and cooled off, sliced

salt and pepper to taste

1

cup

of fresh sauerkraut

parsley
Instructions
Roast smoked tofu in olive oil for about 5 minutes, then add onion and sliced potatoes.

Add salt and pepper to taste, and roast for about 10-15 minutes on medium to high heat, stir from time to time.

Switch the heat off.

Add fresh sauerkraut, stir and serve right away. You want the sauerkraut to just get warm, not hot, to keep the good bacteria alive.

Garnish with lots of fresh parsley and enjoy 😋
Did you enjoy this recipe?
A 5 star rating would mean the world to me and I always love to see your pictures on instagram @flymetotheveganbuffet
You might also like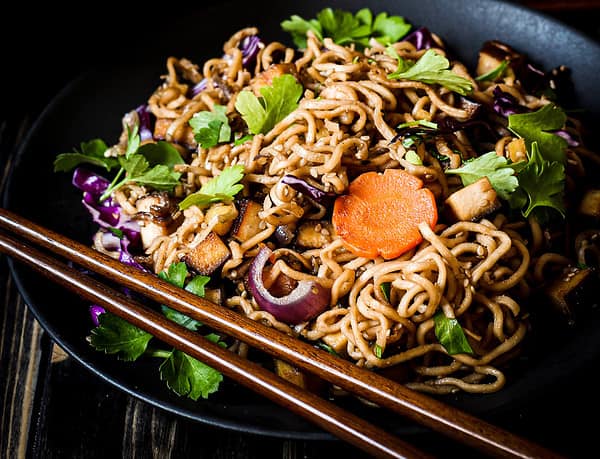 These vegan quick and easy noodle dishes are crowd-pleasers that take less than 25…
9. June 2021
I first noticed lemongrass at vegan restaurant MyThai in Boston and I was blown…
11. May 2021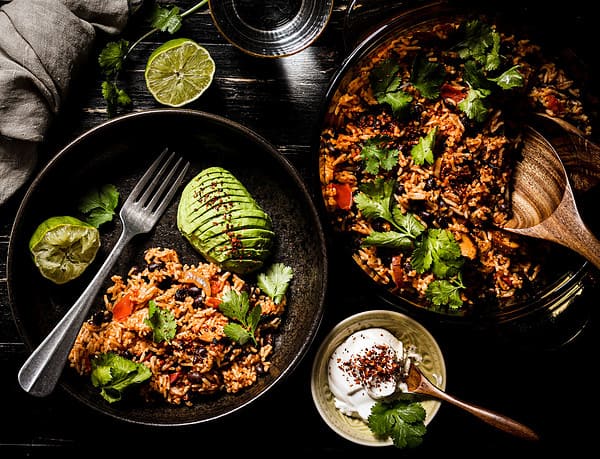 Whenever I cook rice, I make twice the amount, because the leftover rice is…
4. April 2021