Cooperation with Sunday Natural 
Homemade full grain spelt bagels with hemp seeds! So delicious, easy to make and so packed with nutrients.
Did you know that hemp seeds contain all nine essential amino acids? They are also very rich in omega-3 acids, and high in protein and good fats.
They don't contain THC, so no worries when having them for breakfast or bringing them to a brunch 🙂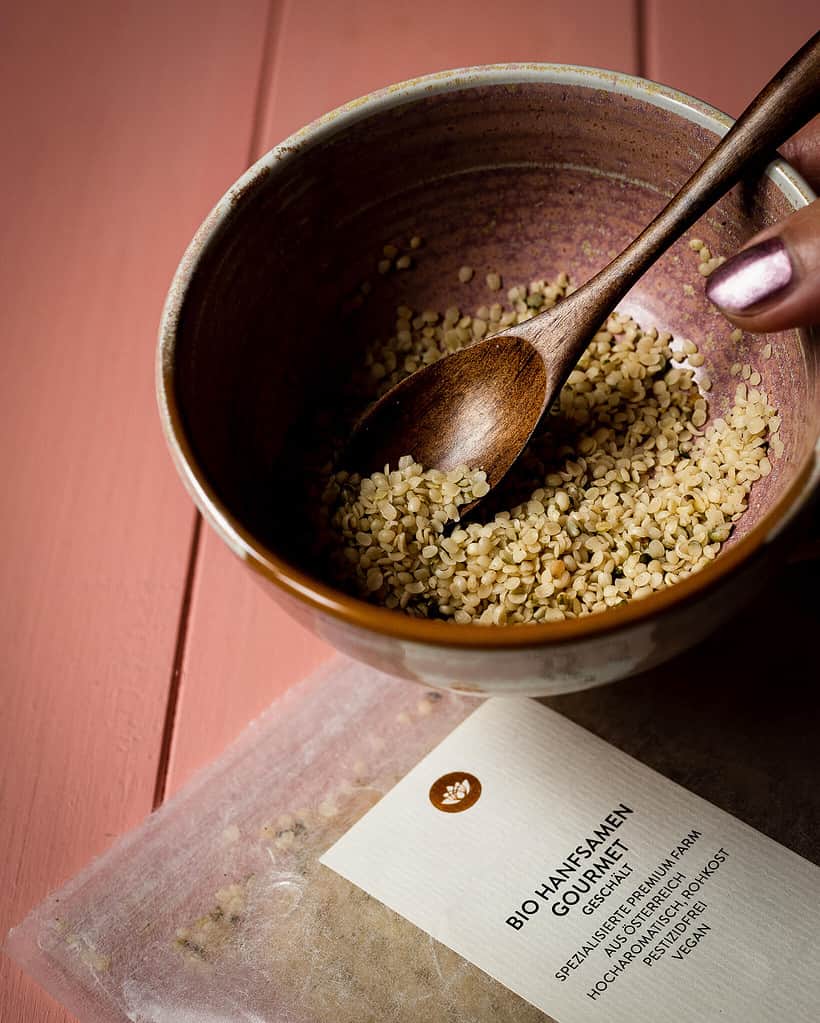 Sunday Natural have provided me with their peeled organic hemp seeds for our Cooperation.
Use the code VEGANBUFFET10 to get 10% off the Sunday Natural online shop, except for bundles & sets. The Code is valid until Oct 30, 2021.
If you like hemp seeds, you also want to check out my pink hemp granola.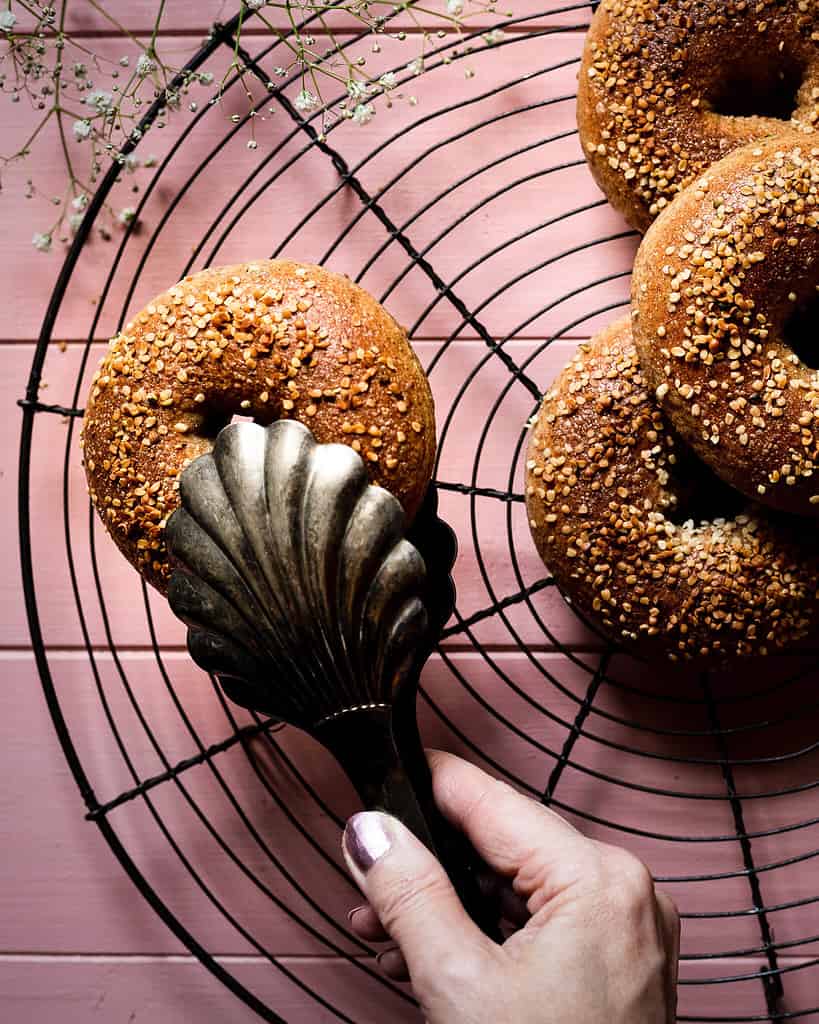 I use full grain spelt flour, but of course other flours will work if you don't like full grain. You can also just use half full grain and half other, so you get the best of both worlds.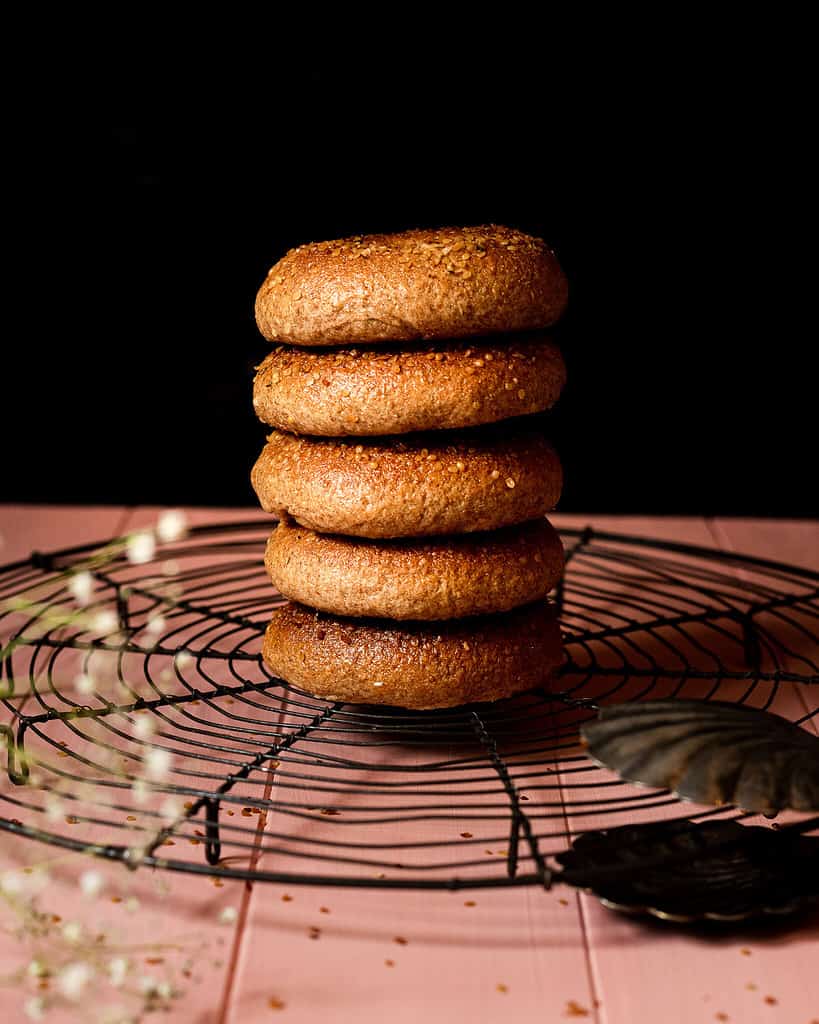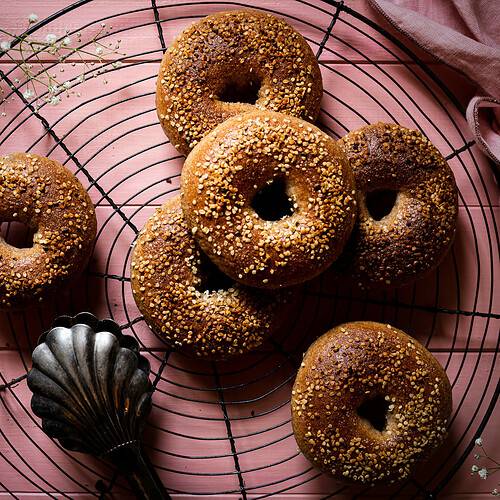 SPELT BAGELS WITH HEMP SEEDS
Homemade full grain spelt bagels with hemp seeds! So delicious, easy to make and so packed with nutrients.
Ingredients
360

g

full grain spelt flour

3 cups

7-9

g

dry yeast

1/2

teaspoon

sugar

1

teaspoon

salt

240

ml

lukewarm water

1 cup

plant cream

hemp seeds
Instructions
Combine flour, yeast, salt and sugar in a bowl, mix, add water and knead for about 10 minutes by hand or with a machine at medium speed. Just add a little water or flour if the dough is too flaky or sticky.

Apply a little oil to a bowl and your hands, place the dough in the bowl to let it rise for about 1 hour.I usually cover it with a damp towel and put it in the warm, switched-off oven. The temperature should be around 30°C/ 85°F. Temperatures over 40° kill the yeast.

After an hour, the dough should have doubled. Punch it down to release the air. Knead again for a moment, then form 6 balls.

Poke a hole in the middle of each of them and make it bigger with your fingers. Cover again and let rest for another 20 minutes.

In the meantime, preheat the oven to 220°C/ 410°F, prepare a baking sheet with parchment paper and bring a big pot of water to a boil.

Place the bagels one by one in the boiling water for about 30 seconds and then put them on the baking sheet.

Glaze with plant cream and sprinkle with hemp seeds, then bake for 22 minutes and serve warm.
Notes
It is also possible to use fresh yeast. I dissolved 21 g (half a cube) with the sugar in the lukewarm water, let it rest for 10 Minutes and then mixed it with flour and salt in the bowl, kneaded it for 10 minutes as well.
Did you enjoy this recipe?
A 5 star rating would mean the world to me and I always love to see your pictures on instagram @flymetotheveganbuffet
you might also like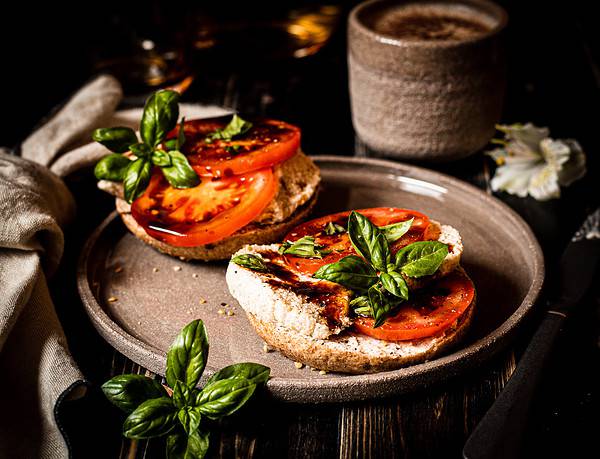 Need some sandwich inspiration? Here are my top 10 favourite vegan sandwich ideas for…
19. October 2021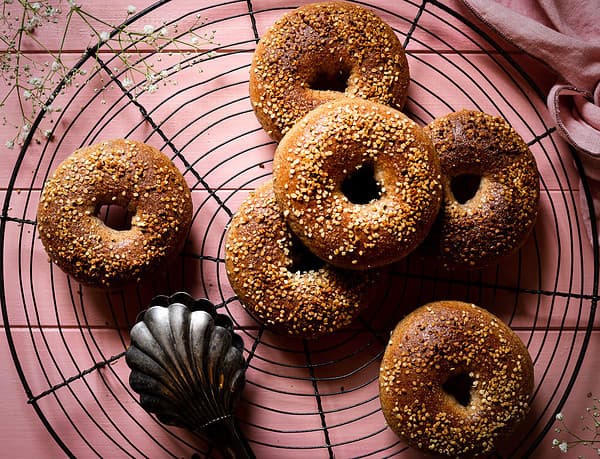 Cooperation with Sunday Natural  Homemade full grain spelt bagels with hemp seeds! So delicious,…
5. October 2021
This sweet potato focaccia started with a tasty bread I ate in Tel Aviv…
30. September 2021