Collaboration with Sunday Natural
Hojicha could be considered matcha's relaxed sister. While matcha latte is my go to morning drink, hojicha latte can be enjoyed in the afternoon and evening. It hardly contains caffeine and is easy on the stomach. I have tried hojicha for the first time about ten years ago in Japan and have been a fan of its rich flavour ever since.
There are different ways of making this hojicha latte. It's usually made with hot water and poured into frothed milk. Some add cinnamon or even pumpkin spice. I like to prepare it with hot plant milk and then pour it into more hot plant milk. That is also how I make my matcha latte.
I actually wonder why hojicha is not just as popular as matcha outside of Japan yet, but I'm sure it will catch up soon. It's just so delicious!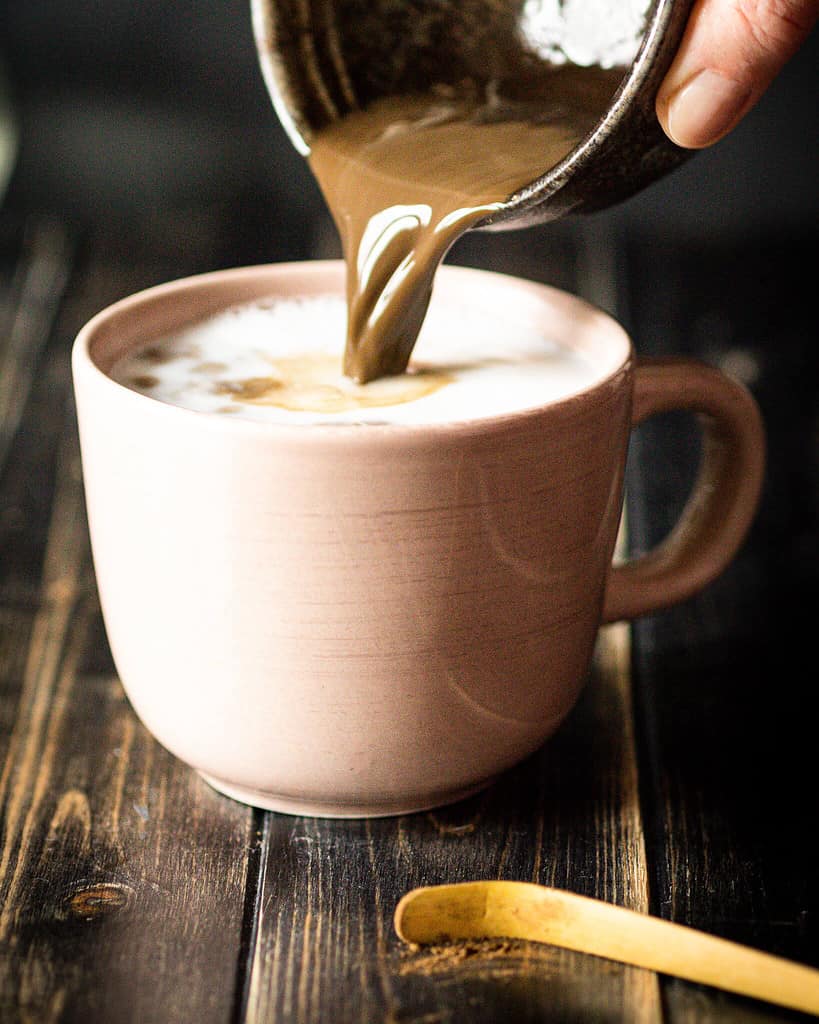 What is Hojicha?
Hojicha, or also spelled houjicha, is Japanese for roasted tea. It is a green tea which is roasted at a high temperature. That is how it gets its brownish color and its delicious rich caramel-like flavour, and this is how it loses a lot of its caffeine and acid. That's why hojicha is a great alternative for coffee. It contains antioxidants and polyphenols, which can be very beneficial for your health. You can get it as a tea from dried leaves or ground into a powder.
Where can you get hojicha powder?
I'm happy about the fact that Sunday Natural, a company I have been working with for quite a while now, sells it. They have provided me with hojicha powder* and also coconut sugar* for this blogpost. I like to add a little coconut sugar to my hojicha latte, as the caramel-like flavor pairs with it very well.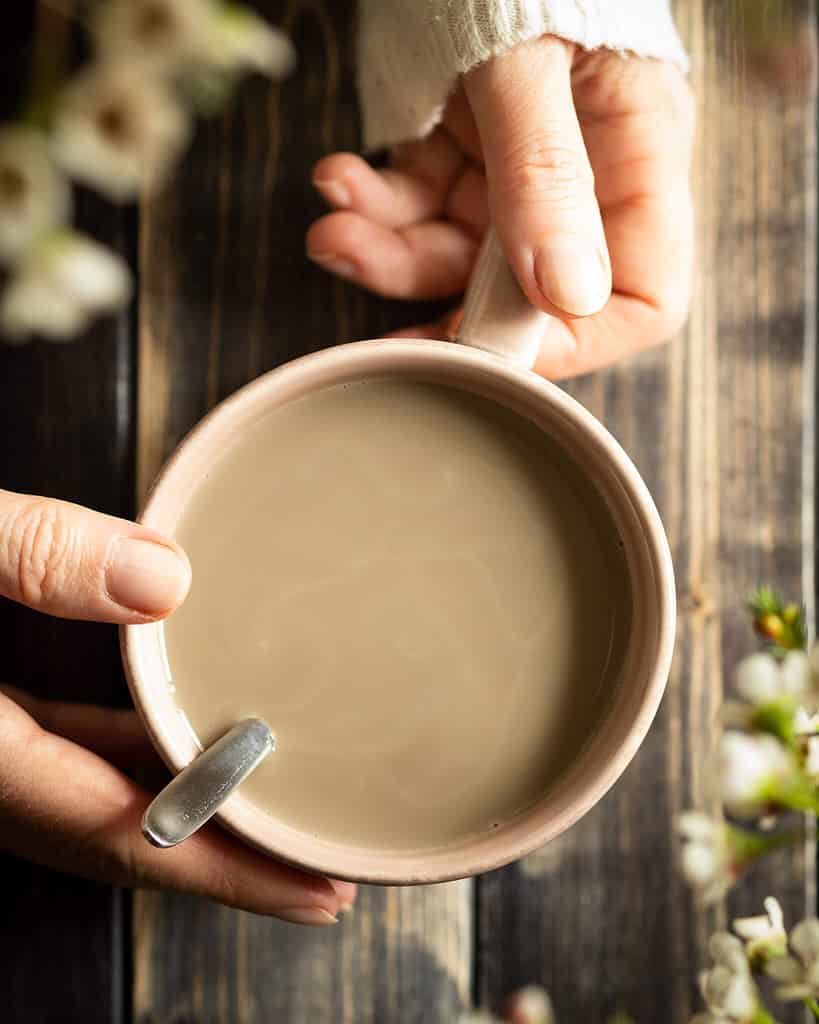 What do I need to make hojicha latte?
You can either use a matcha set* which you can also get from Sunday Natural, or a simple milk frother.
Can I also make hojicha latte with tea from dried leaves?
Yes, that also works. To make that I add 2-3 tablespoons hojicha tea to hot milk and let the mixture steep for a few minutes. The tea shouldn't boil. Then I pour it through a sieve and sweeten the drink a little bit.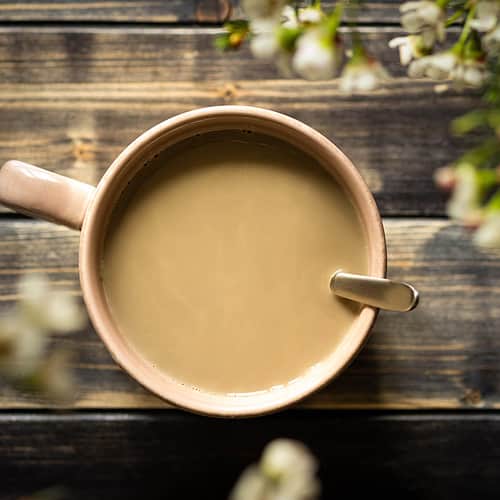 DELICIOUS HOJICHA LATTE
This hojicha latte recipe is a delicious alternative to coffee and matcha latte, as it hardly has caffeine and is easy on the stomach
Ingredients
300

ml

plant milk

1

teaspoon

hojicha powder

or more to taste

1/4

teaspoon coconut sugar
Instructions
Heat some plant milk. It should be hot and steaming, but not boil.

Mix about 1 teaspoon hojicha powder with about 2 tablespoons of milk. You can use a matcha set or a milk frother. The hojicha should be foaming a bit.

Now combine with the remaining milk into a big mug, add coconut sugar to taste if you want and enjoy!
Did you enjoy this recipe?
A 5 star rating would mean the world to me and I always love to see your pictures on instagram @flymetotheveganbuffet
If you like my hojicha latte, you might also enjoy my other recipes in collaboration with Sunday Natural: