Where can I get food, what do restaurant chains or airports offer? Which drinks are vegan? What can I snack on? Where do I take my omnis and make everyone happy, including me? How do I order despite the language barrier, or read ingredients in a foreign language or take a local cooking class? Where do I find a "green" hotel, where can I shop for clothes or go to the hairdresser and feel good about it?
These apps offer a lot of solutions. Traveling as a vegan doesn't have to be exhausting, in fact, with these apps, it's fun!
Apps for finding vegan food on trips
HAPPYCOW (3,99 $, iPhone + Android)
The classic. HappyCow has been around since 1999 and has an extensive worldwide collection of food sources. Users can add and rate places and save favourites. There also is a free website version, a facebook page, a YouTube channel and a cookbook. The app isn't free, but totally worth the cost in my opinion. Whether I went out on my own and checked out vegan places or took my omnis to a vegan-friendly omni-place that everyone enjoyed, we often ended up discovering more alternative areas with interesting shops, nice people and cool nightlife away from the usual tourist paths.  
If you hit "directions" and "open in apple maps", the map opens, works offline as well and makes it easy to find places. 
It is a good idea to check in advance if the place still exists, the opening hours are still correct, you can make a reservation, if there actually is vegan food at any time etc. Unfortunately these things can change very suddenly. There were times when I found the places to be closed for various reasons, or I couldn't find them at all or they only offer a vegan option in the evening (in countries with non-existent breakfast culture) and wondered why I didn't just ask the hotel concierge to call the place?
It can also be a good idea to read other users' reviews before – or write one yourself to help keep the information up to date. 
This app is good and keeps getting better. I found a nice YouTube tutorial on how the app works and it's many features here. 
VANILLA BEAN (free, iPhone + Android)
Highly recommended counterpart to HappyCow from Germany, and a good addition, because both apps often list different places and Vanilla Bean offers more filters: gluten free, raw, organic, regional, etc. This app started 3 years ago and launched in the US in January 2018 – and has been catching up at high speed. Every listed place has at least one definitely vegan dish on the menu. There also is a website with interesting stories and interviews and a facebook page.  
This is a list of airports and how vegan-friendly they are. A very good idea, but I think this app still needs some work. Berlin is not listed at all, Munich is, but the information is old, so this app needs our help. It was useful for finding out that there is a California Pizza Kitchen at Charlotte Airport and where, and my veganxpress app showed what I can get there. So no walking around forever looking for food. By the way, the airports are listet by countries, not cities or 3-letter-codes, so to see what your options are at Charlotte Airport, you need to search for "North Carolina".
App to find everything "green"
TREEDAY (free, iPhone + Android)
Finding a green hotel, restaurant, shop oder service is easy with this still quite new app: In the picture I searched for fashion stores in Berlin. The treeday index shows the sustainability of businesses on a scale from 0 to 100, and you can also track your own lifestyle's sustainability in your profile.
And what's more, the user can earn "treedcoins" for various activities and redeem them for products and services with the partners. This way you can help improve the app and keep it up to date, and in return you get interesting vouchers. A hotel voucher maybe, or my favorite: you can have a chocolate tree planted in Peru! I have already started "treeding" for my chocolate tree.

Apps for ordering vegan beverages
VEGAHOLIC (1,99 $, iPhone) 
This app has a search function and gets their data from Barnivore.com, so you can find out which drinks are an option in no time.  
Apps for communicating 
VEGAN PASSPORT (1,99 € iPhone + Android + Windows)
This app shows the usual questions in many languages, professionally translated. Very useful in countries where you can't communicate very well. 

Very useful, not just for vegans checking ingredients. Wondering what that important looking sign with the exclamation mark says? Might be interesting and google translate can often be helpful! Just type in the text, take a picture or ask the person to speak into your phone and the translation appears. Of course it's not always a perfect translation, but it usually gets you further. You can also download a language and use the app offline.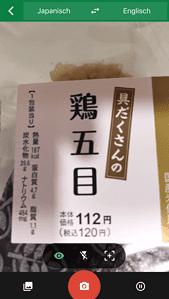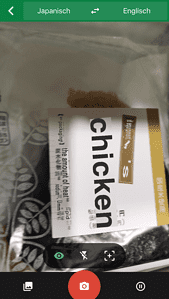 Like I did in Tokyo: and it told me all I needed to know when looking for onigiri. I found a good and quick tutorial how to use it here. 
Vegan cooking classes 
COOKLY (free, iPhone + Android)
One of the things I like best about traveling is discovering the local cuisine. And a great way to do that is taking a cooking class. With this app, you can type "vegan" in the search bar and even sign up for classes right away. Should you offer cooking classes in your city you can put them up in this app, too. 
Regional apps:
BERLIN-VEGAN (free, iPhone +Android), VEGAN NYC, (free, iPhone), VEGAN NORWAY (free, iPhone + Android) THE FUSSY VEGAN (for Australia, New Zealand and more, iPhone + Android 2,29 €) 
Sometimes you just want to know the nearest place to get a coffee with plant milk. That is why these apps are gold. If you stay somewhere for longer, look for an app for that city. If there is no such app, you could join a facebook group. In most places there is a vegan community interested in exchange and happy to assist. Thanks to google translate the language barrier doesn't have to be an obstacle anymore. 
And there's no app yet, but the website AirKitchen Plus is super interesting for those traveling to Japan. Here you can find vegan Japanese food cooked and served in private homes and also cooking classes.
MerkenMerkenMerkenMerken
MerkenMerkenMerkenMerken
MerkenMerken
MerkenMerken
MerkenMerken
MerkenMerken
MerkenMerkenMerkenMerken
MerkenMerken
MerkenMerken
MerkenMerken
MerkenMerken
MerkenMerken
MerkenMerken
MerkenMerken
MerkenMerken
MerkenMerken
MerkenMerken
MerkenMerken
MerkenMerken
MerkenMerken
MerkenMerken
MerkenMerken
MerkenMerken
MerkenMerken
MerkenMerken
MerkenMerken
MerkenMerken
MerkenMerken
MerkenMerken
MerkenMerken
MerkenMerken
MerkenMerken
MerkenMerken
MerkenMerken
MerkenMerkenMerkenMerken
MerkenMerken
MerkenMerken
MerkenMerken
MerkenMerken
MerkenMerken
MerkenMerken
MerkenMerken
MerkenMerken
MerkenMerken
MerkenMerken
MerkenMerken
MerkenMerken
MerkenMerken
MerkenMerken
MerkenMerken
MerkenMerken
MerkenMerken
MerkenMerken
MerkenMerken
MerkenMerken
Do you know other great apps for vegan traveling that are missing here? Please write them in the comments 🙂
You might also like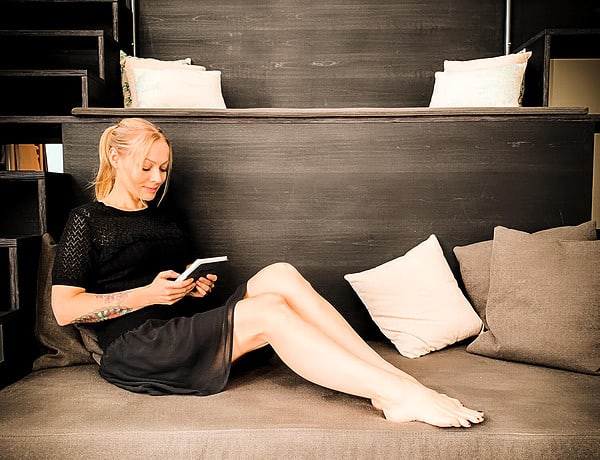 (Cooperation with Almodovar Hotel Berlin) Have you ever gone on a mini-break in a…
17. September 2020
(I chose this tour by eat like a local and paid for it, this…
30. January 2020
(I picked this vegan tour Barcelona myself and we paid for it, this is…
27. November 2019