What would an Easter brunch be without a sweet vegan Easter lamb cake? This plant-based alternative to traditional Easter lamb cakes does not contain eggs or dairy products, and luckily, we now have so much delicious vegan chocolate to choose from for the chocolate coating!
I have created an Easter lamb cake with a delicious tiramisu flavor containing espresso and coffee liqueur – of course, this is more of a cake for adults 🙂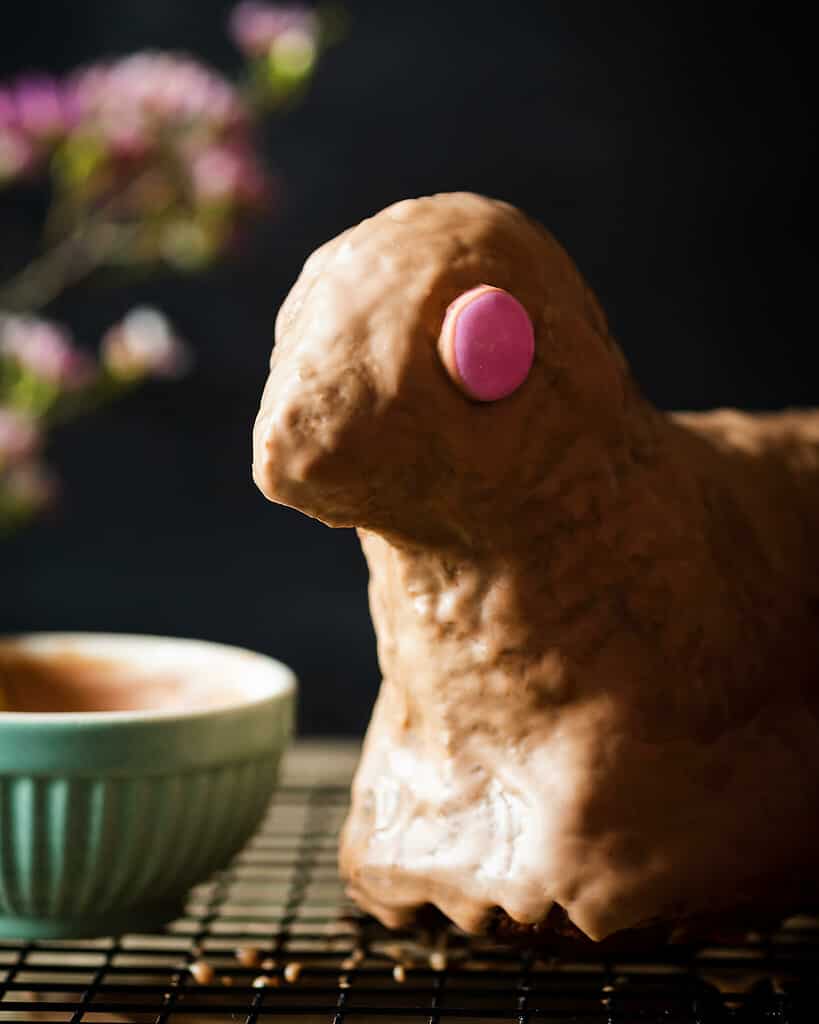 What do you need to make this Easter lamb cake?
You'll definitely need a lamb-shaped baking tin, which you can often find in department stores or larger supermarkets during Easter time. You can also order the baking tin online*.
I generally use spelt flour for baking, but you can also replace it with wheat flour.
Is Kahlua vegan or not? According to Barnivore.com, the sugar used in Kahlua drinks is not vegan and the company is working on it. Unfortunately, at the time of publishing this blog post, there is no update. Luckily, there is Jamaican coffee liqueur Tia Maria*, which tastes very similar.
The Easter lamb cake is baked at 180°C and the alcohol should lose its effect due to the high temperature and only leave a delicious aroma behind, but as a precaution, you should inform others that the cake lamb contains alcohol.
Of course, you can also use strong coffee, decaf, or even grain coffee. If you don't have an espresso machine, Bialetti, or French press, you can also use instant espresso. Just dissolve three portions in 90 ml hot water.
Baking soda and apple cider vinegar
This combination acts as an egg substitute here. You will notice an immediate reaction when you mix the dry and liquid ingredients. So definitely don't leave it out, even if vinegar doesn't sound convincing in the cake. You really can't taste it.
I'm a big fan of IChoc White Vanilla* for this recipe, and my favorite chocolate, Nirwana by Rapunzel*, works very well as brown chocolate, if they are available where you are. My cake lamb has the color of cappuccino, but you can of course mix the color yourself. Maybe you prefer a darker Easter lamb cake? But I wouldn't recommend using only white chocolate, as the cake lamb will become brown due to the ingredients and baking. So brown shades work better.
I use these as eyes for the Easter lamb cake. With the Monsters, there are of course more colors to choose from. You can also get the suggested chocolates at Velivery* or Veganz, if you're in Germany.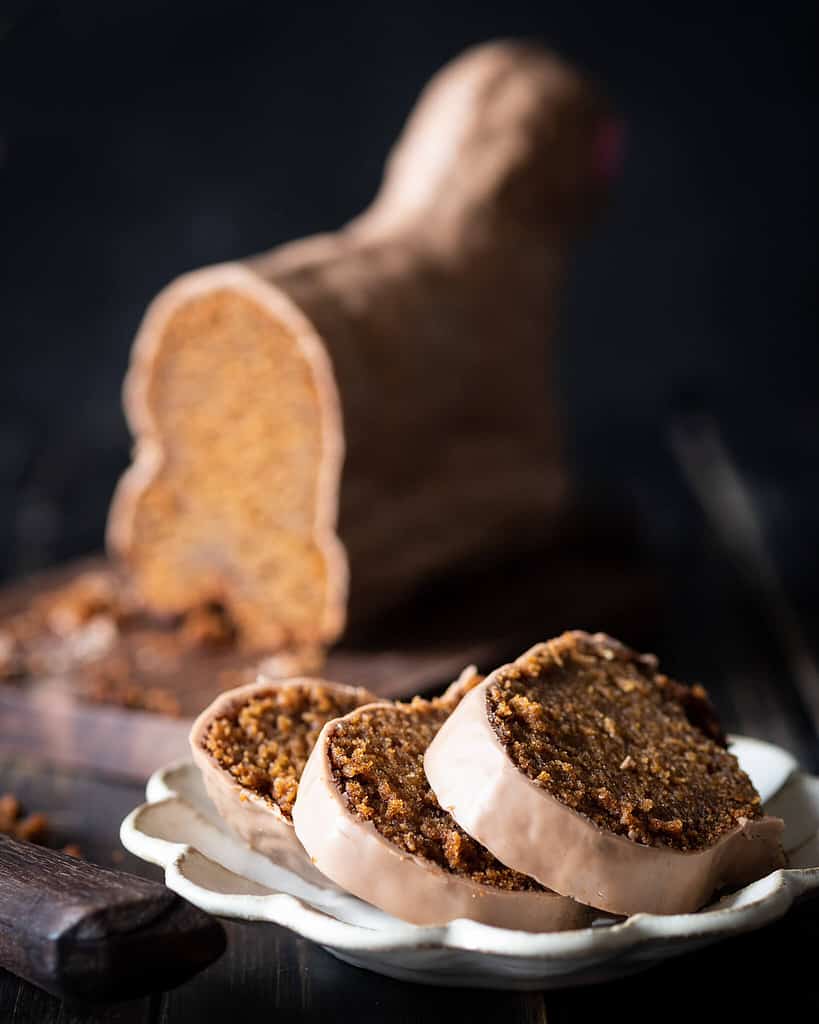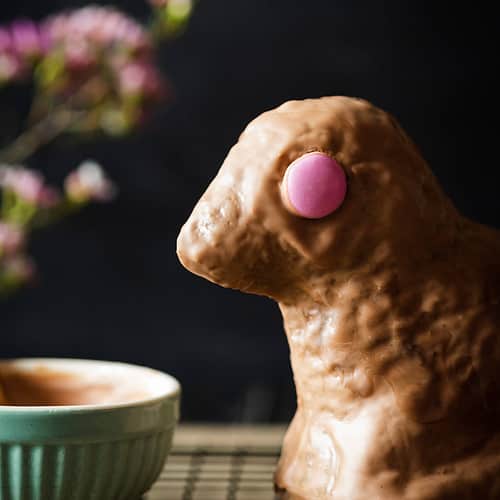 TIRAMISU EASTER LAMB CAKE
Cute vegan Easter lamb cake for your perfect Easter brunch with delicious tiramisu flavour and a glaze made of white and brown chocolate.
Ingredients
For the lamb
180 g spelt flour (type 630)

90 g coconut blossom sugar

1 tsp baking soda

1/4 tsp salt

1/2 tsp vanilla extract

50 ml oat milk

triple espresso (approx. 90 ml)

80 ml vegetable oil

1 tbsp apple cider vinegar
For the glaze
Instructions
Preheat the oven to 180°C/ 356°F. Since the mold takes up quite a bit of space, it is best to remove the rack and line a baking sheet with parchment paper on the lower shelf in case the mold leaks.

Now prepare all the ingredients needed for the recipe. This makes baking much more relaxed, and you won't forget anything 🙂

Lightly grease the lamb mold with vegan butter or a little vegetable oil. Dust the head area with some flour to prevent parts of the head from sticking to the mold. Assemble the mold and set it aside.

In a large mixing bowl, mix the dry ingredients for the lamb, and in another bowl, mix the liquid ingredients well. Then, combine both mixtures briefly with a spoon, only as long as necessary but as briefly as possible.

Pour the batter into the lamb mold and tap it on the table 2-3 times to release any air bubbles. Place it in the oven and bake for 45 minutes.

Remove from the oven and allow it to cool for about 90 minutes. It is not yet stable enough to be removed from the mold while it is still warm. It can be cooled in the refrigerator much faster, but not every refrigerator has enough space for the mold.

Gently remove the lamb from the mold, possibly using a butter knife for help. If the lower part has risen too much, you may want to carefully trim it with a sharp knife so that the lamb has a more stable base. This recipe comes out perfect for me, but every oven is different.

Break the chocolate into pieces and melt it in a double boiler. This means you have a pot of hot water and place or hang a smaller pot with the chocolate inside. The chocolate should not come into contact with water. When it starts to melt, turn off the heat and keep stirring until the chocolate is melted.

Use a spoon to apply the chocolate glaze to the lamb. This works best if the lamb is on a wire rack.

Now attach the eyes and press them on firmly for about 30 seconds. Carefully lift the lamb onto a small cutting board or something similar (but not one used for cutting onions and garlic, as the cake will absorb the aroma), I recommend using a cake lifter, and transfer it to the fridge to set.

After about 30 minutes, the chocolate will have firmed up, and you can serve the lamb. If you keep it in the fridge overnight, it is best to cover the lamb with some foil to prevent it from drying out.
Did you enjoy this recipe?
A 5 star rating would mean the world to me and I always love to see your pictures on instagram @flymetotheveganbuffet
Maybe my sweet potato focaccia is also something for your Easter brunch?
You can find many more buffet ideas in my blog posts "7 ideas for your perfect vegan brunch" and "12 ideas for your perfect vegan buffet".
My orange tiramisu trifles might also be something for you?
you might also like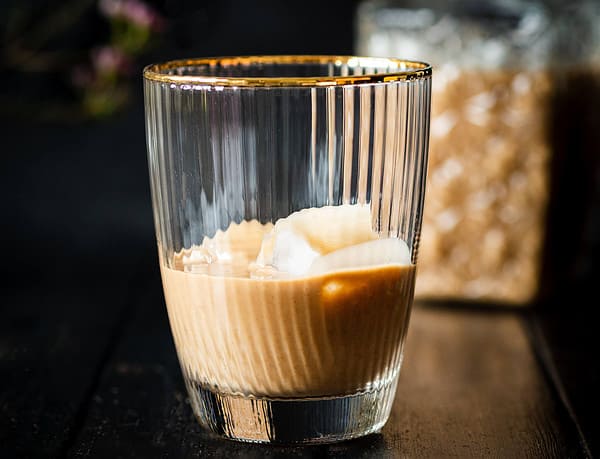 My delicious vegan Baileys style Irish liqueur is easily and quickly made at home.…
8. March 2023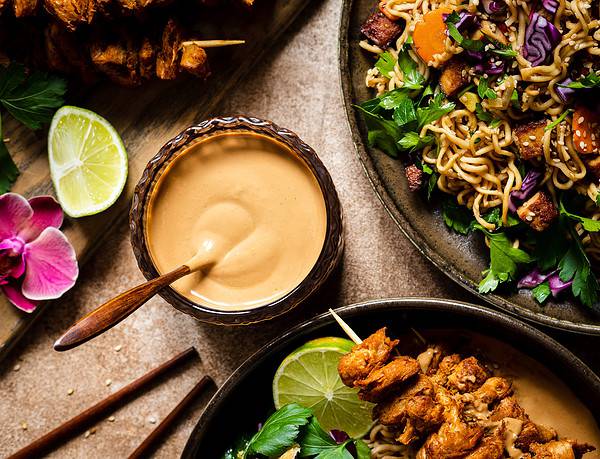 Here is a new version of my delicious spicy peanut sauce recipe. It's now…
7. March 2023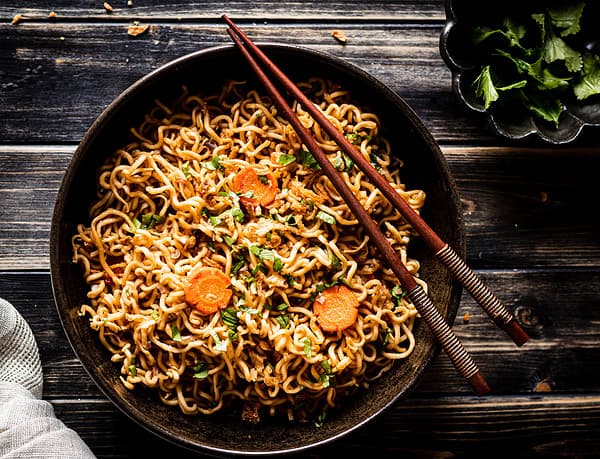 I first noticed lemongrass in a stir-fry at vegan restaurant MyThai in Boston and…
24. February 2023