Baking experiment went wrong? It's a shame about the beautiful baked goods, whether they are burnt, not fully baked, or have fallen apart. Or just look weird. But don't panic or throw it all away, often some parts are fine, taste good and can be turned into something pretty and tasty, like a trifle.
Like that time I wanted to put a matcha-white chocolate glaze on madeleines and they got stuck in the mold. Three came out effortlessly and looked amazing: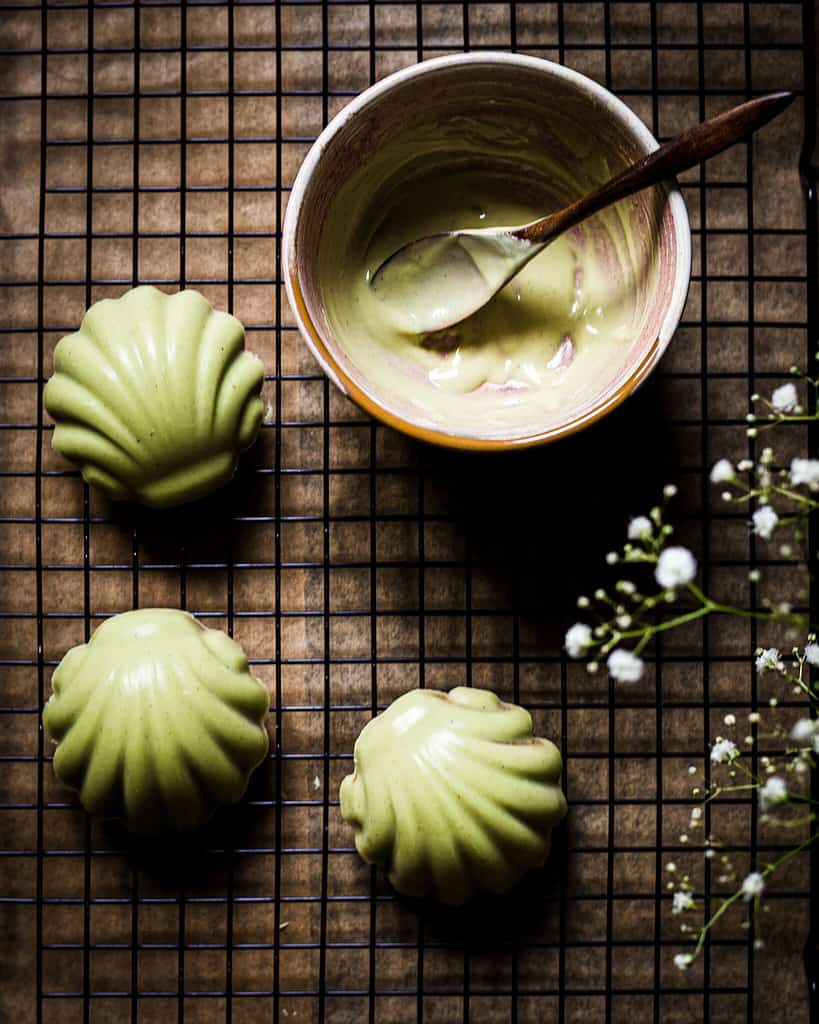 The others were so stuck, they broke when I tried to take them out. And I had planned to bring them to a birthday party the same day.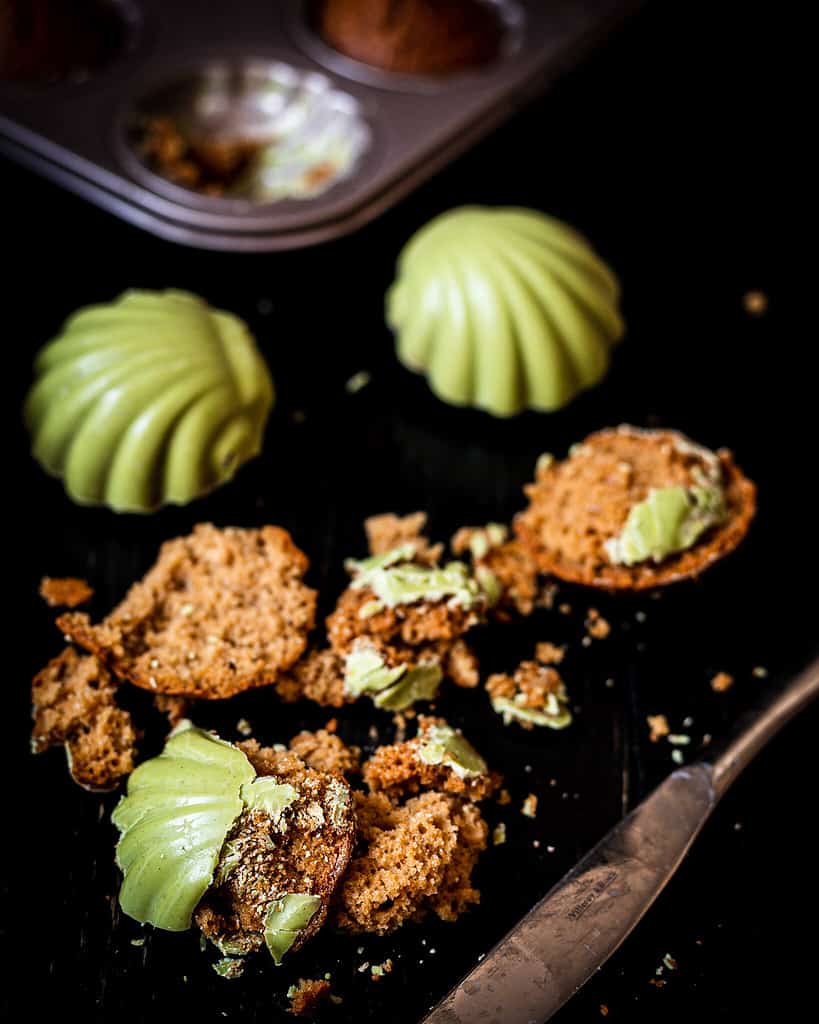 Not long ago, I had created my black forest trifles recipe, and remembered breaking the cake into pieces on purpose.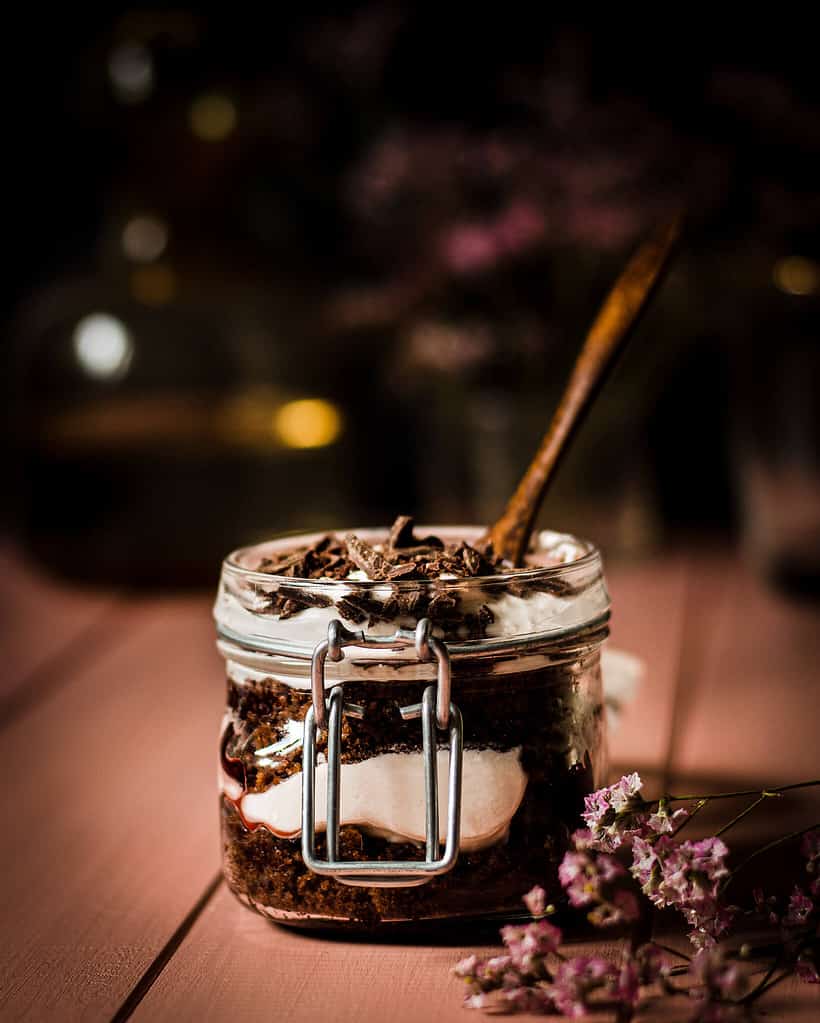 So I constructed a big trifle with a similar cream and dusted it with matcha powder. The madeleines that had come out fine became the decoration. The "matcha tiramisu" became a hit at the party.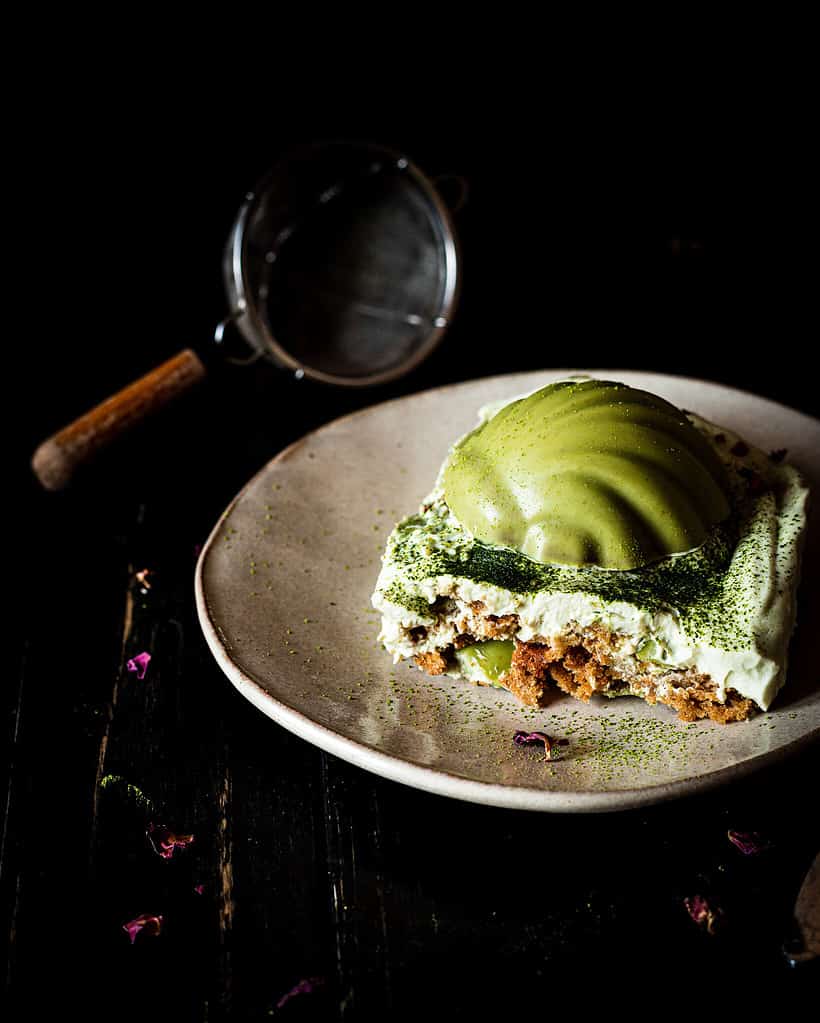 What do you need for the bake fail trifle?
Whippable or whipped cream. I love this one by Soyatoo*, it's already whipped and delicious. It's quite sweet, so I wouldn't add too much powdered sugar.
A casserole tin, best with a lid or little mason jars like the ones I used for the Black Forest trifles.
Something to use as garnish like matcha powder or cocoa powder if you were baking something chocolate-y. I also thing edible dried rose petals always look pretty. Maybe some parts of the cake look good and can be used for garnishing? Or you might have some sweets in the cupboard that are a good match. Maybe my matcha pralines are also an option.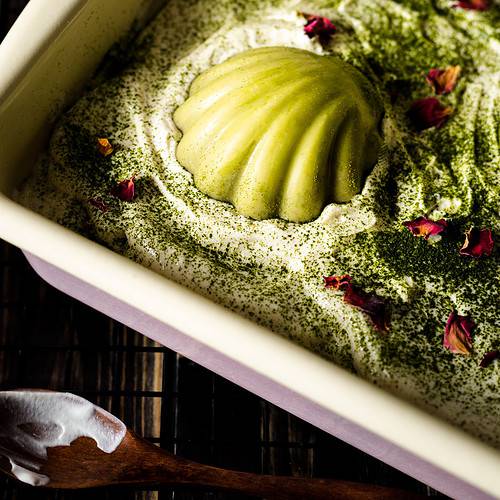 BAKE FAIL TRIFLE
Something went wrong when baking? Some of it can often be saved and turned into a tasty and beautiful trifle!
Ingredients
2

cups

failed cake

300

ml

whippable whipped vegan cream

1,5 cups

2-3

tablespoons

powdered sugar

1

teaspoon

vanilla or almond aroma

1

pinch of

salt

matcha powder or cocoa powder

dried rose petals

optional
Instructions
Whip the vegan cream with powdered sugar, vanilla or almond aroma and salt.

Break the cake into a casserole dish, top with the cream and dust with matcha or cocoa. Garnish as desired.
Did you enjoy this recipe?
A 5 star rating would mean the world to me and I always love to see your pictures on instagram @flymetotheveganbuffet