This quick and easy recipe for my amazing little pretzel pain au chocolat happened when I had some of my pretzel twist baguette left and noticed the jar of yummy vegan chocolate spread in the fridge. Pretzel pastry and chocolate, I thought. Why not? I tried it and it was mindblowing. So good! And of course I will share this with you.
Next thing I did was roll puff pastry into sweet little pain au chocolat or chocolate croissants, as we call them in Germany, and brushed it with my usual baking soda mixture. So easy to make and the perfect thing to bring along.
They are fantastic warm from the oven with their liquid chocolate filling, but also later from the fridge when the chocolate has become cold and crunchy again.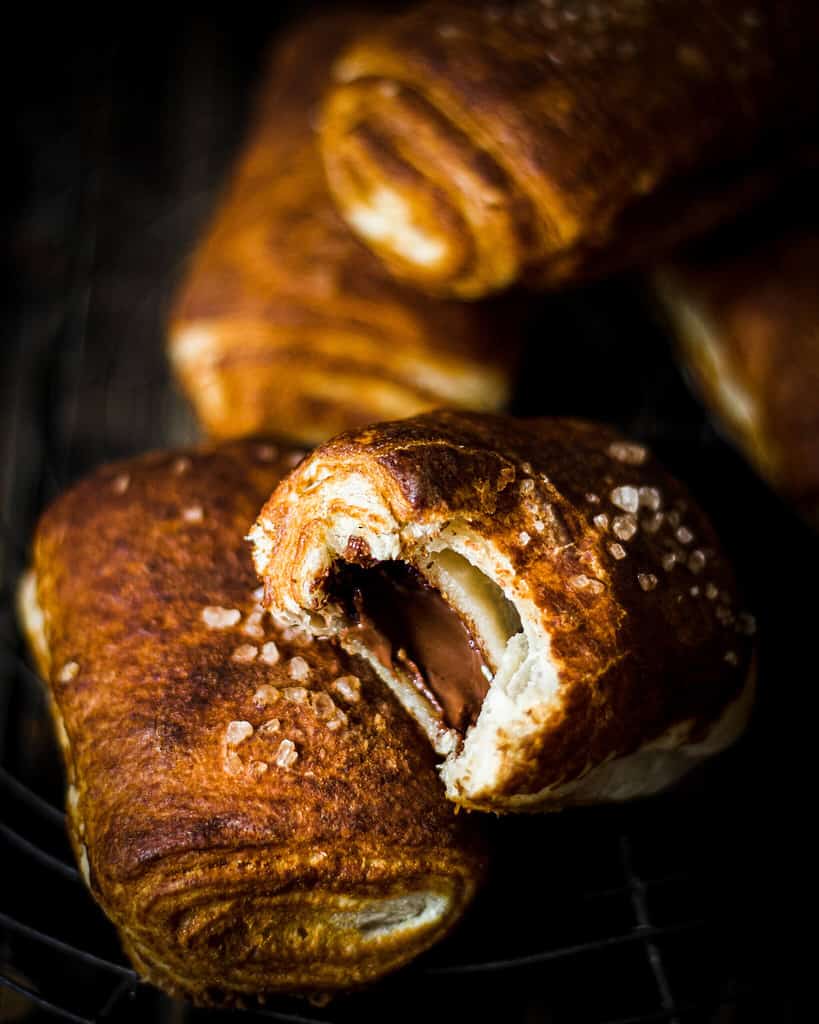 What do you need to make pretzel pain au chocolat?
Chocolate. Vego has just published melts* in many countries (no paid ad, but affiliate link). So I tried them out for my pretzel pain au chocolat. The result was more than convincing, I just love hazelnut chocolate. Other vegan chocolate will work as well of course.
Vegan puff pastry which is meanwhile available in many supermarkets. Some even have it made of spelt, that is what I used for this recipe.
Vegan butter, baking soda and sea salt.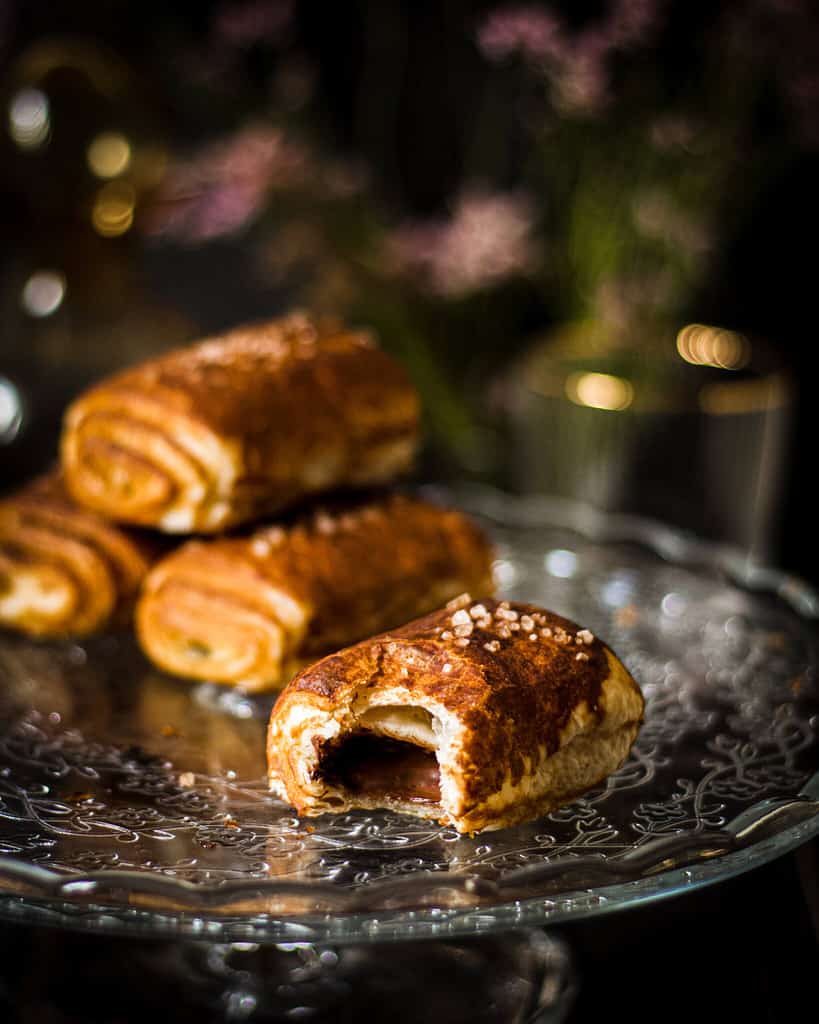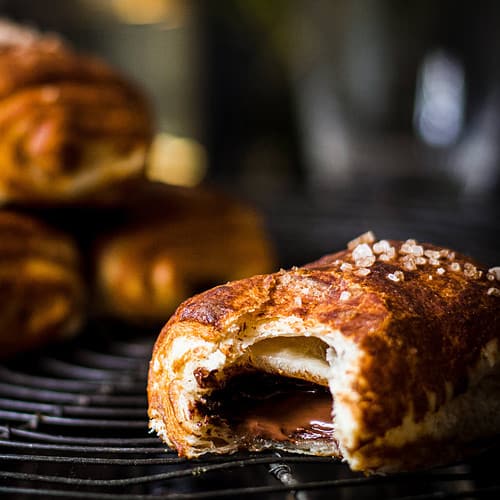 PRETZEL PAIN AU CHOCOLAT
The vegan pretzel pain au chocolat is the perfect combination of crispy, flaky puff pastry with a pretzely crust and softly melting chocolate filling
Ingredients
15

Vego Melts*

or 80 g/ 5 rows of other vegan chocolate

1

vegan puff pastry

270 g

1

teaspoon

baking soda

1

teaspoon

vegan butter

sea salt
Instructions
First, gather all your ingredients and prepare them in the right amounts. That makes it so much easier and more fun and you're less likely to forget anything. 

Preheat oven according to instructions on puff pasty packaging.

Roll out puff pastry and add chocolate in 5 portions on one of the long sides.

Cut puff pastry in 5 big stripes and roll up from the chocolate end. Then put on parchment paper on baking sheet.

Mix 1 teaspoon baking soda with 1 tablespoon boiling water and brush on the pastries carefully, including the sides.
Did you enjoy this recipe?
A 5 star rating would mean the world to me and I always love to see your pictures on instagram @flymetotheveganbuffet
Have you seen my 7 ideas for your perfect vegan brunch?