There is a lot of discussing in Germany whether potato salad should be made with or without mayonnaise. At our work canteen in Munich, they are serving both options in order to prevent kerfuffle I guess. I like them both, but as the mayo at work is not vegan, I only ever get the other one.
It only consists of potatoes, onions and gherkins, nicely marinated in a tasty dressing.
The potato salad is really delicious, and that's why I based my healthy vegan new recipe on it. I added apples, radishes, pumpkin seed oil, lentils, celery and lots of parsley.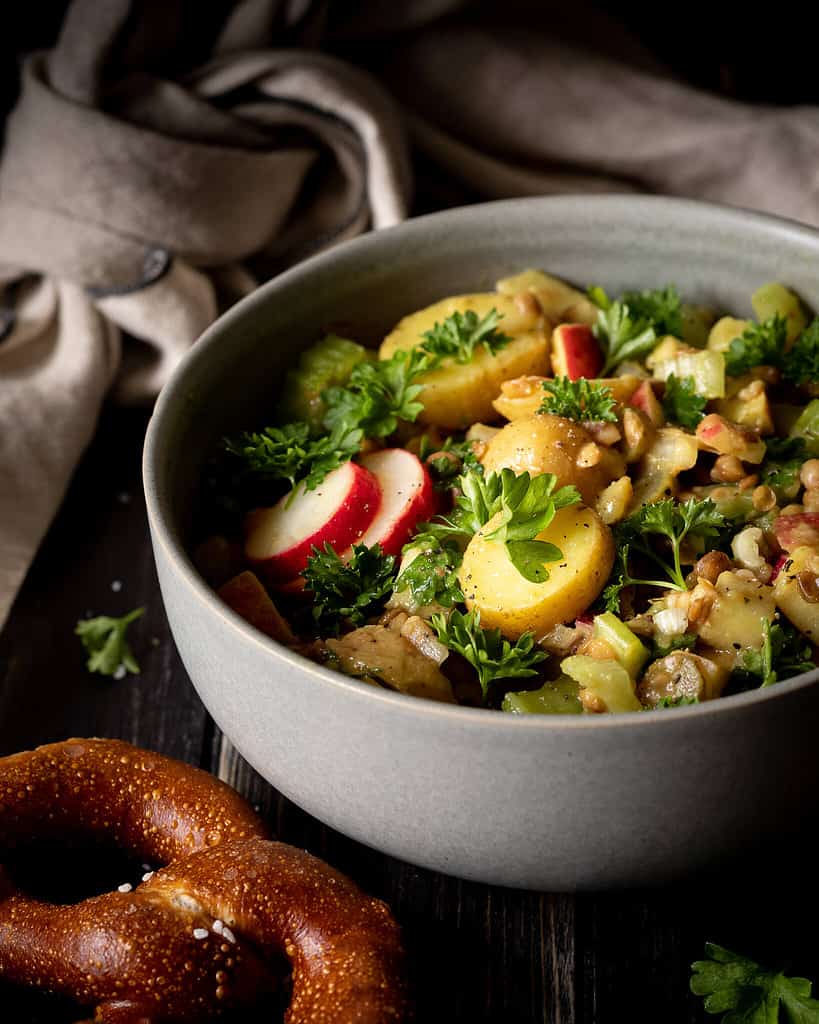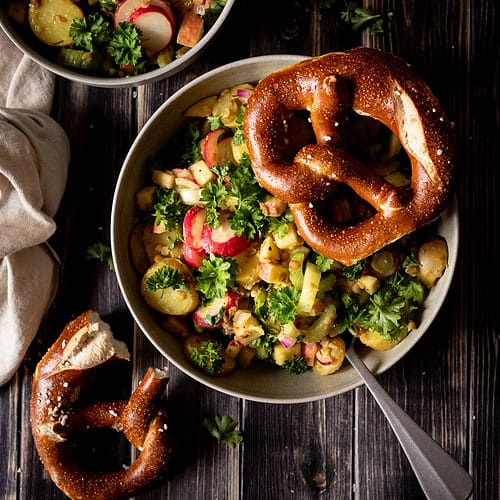 POTATO SALAD WITH APPLES
Delicious recipe for potato salad with apples, gherkins, radishes, celery, lentils, pumpkin seed oil and parsley. An absolute superfood for many occasions!
Ingredients
500 g potatoes

3,5 cups

1 red onion

5 tablespoons apple cider vinegar

5 gherkins

1 big red apple

3 celery stalks

5 radishes

1/2 can brown lentils

1 tablespoon vegetable broth powder

2 tablespoons gherkin water

2 tablespoons pumpkin seed oil

1 tablespoon mustard

1 teaspoon salt

1 bunch of parsley

freshly ground black pepper
Instructions
Cut potatoes in thick slices and boil for 10 minutes in salted water. Then set aside to cool off.

Chop onion, mix with apple cider vinegar and set aside.

Cut gherkins, apple, celery and radishes and combine in a big bowl with lentils and potatoes.

Mix veggie broth powder, gherkin water, pumpkin seed oil, mustard, salt and the onion vinegar mixture and pour over the salad. Mix well.

Add chopped parsley and black pepper.

Put in fridge for at least 5 hours and stir at least once.
Did you enjoy this recipe?
A 5 star rating would mean the world to me and I always love to see your pictures on instagram @flymetotheveganbuffet
This potato salad is perfect for picnics, potlucks, barbecues, as a takeout lunch or on a cold buffet, especially when you also have guests that eat gluten free.
Find more buffet inspiration in my blogposts 15 ideas for your perfect vegan party buffet or 7 ideas for your perfect vegan brunch buffet.
you might also like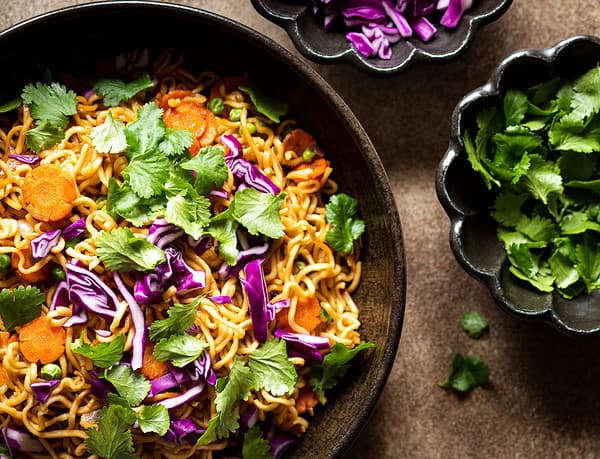 This easy bami goreng style noodle recipe is ready in minutes and great as…
19. January 2023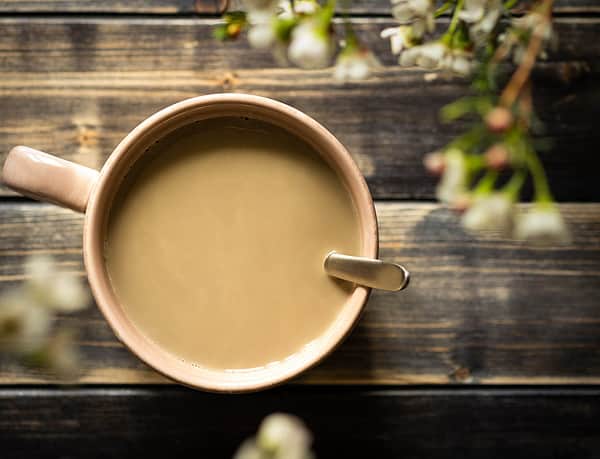 Collaboration with Sunday Natural Hojicha could be considered matcha's relaxed sister. While matcha latte…
18. January 2023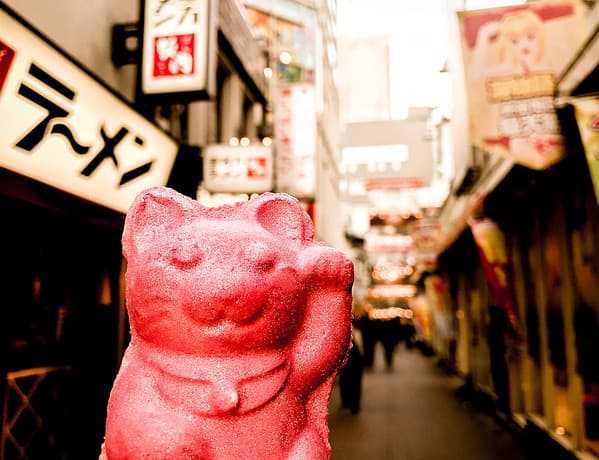 Tokyo is my absolute favourite destination and I always wish I could spend a…
16. January 2023