Collaboration with Hanfgeflüster
Have you tried CBD oil yet? Otherwise you've probably heard of it?
Cannabidiol is made from hemp, but other than THC it is not psychoactive. There are no severe side-effects and it's not addictive.
If you're in Germany, you can get CBD oil from Berlin based company Hanfgeflüster. It is sustainable produced and legal, and they plant a tree for each order. You'll get a 20% discount with my code flycbd if you order above 50 euro, and 15% discount if you order for less than that.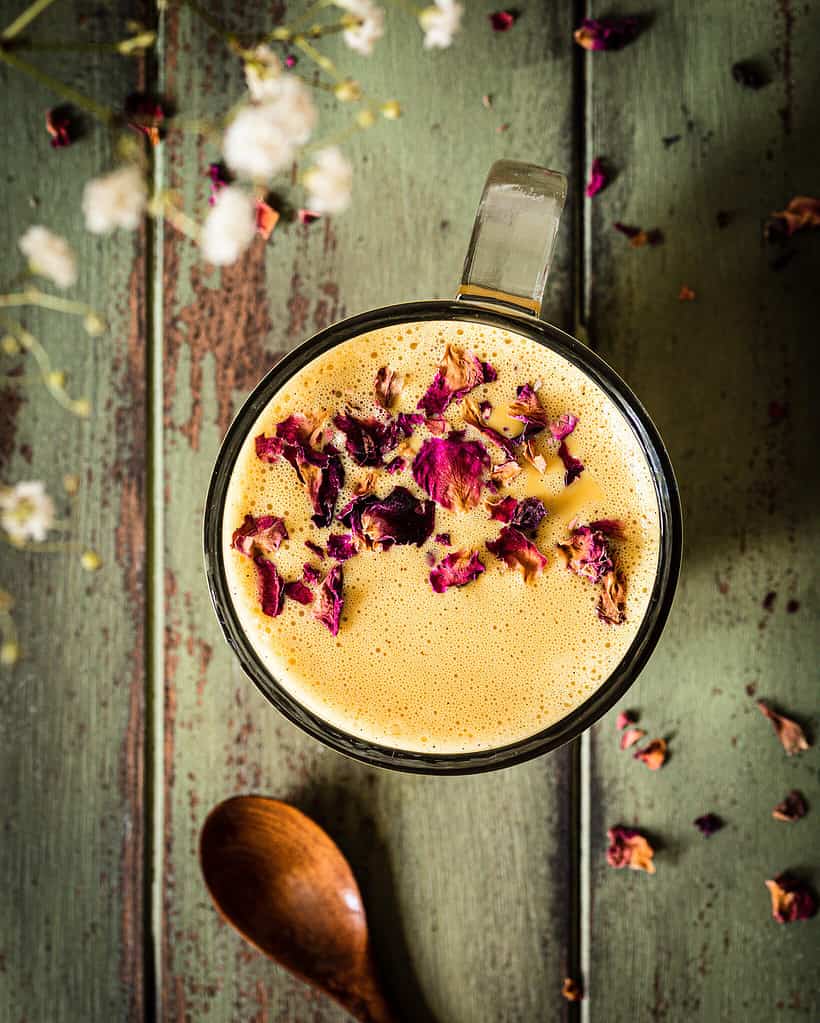 What does CBD oil do?
It can relieve anxiety and pain and improve sleep quality, as many happy users all over the world report.
CBD oil can also help with shift work or jet lag, which is very interesting for me as a flight attendant. But you want to be careful when taking CBD oil on trips, it is not legal in every country. You definitely want to check that before traveling, here is a list I found.
Tom and I have had a lot to deal with recently and are often exhausted but on edge in the evening. I hate not sleeping well, it's one of my biggest stress factors.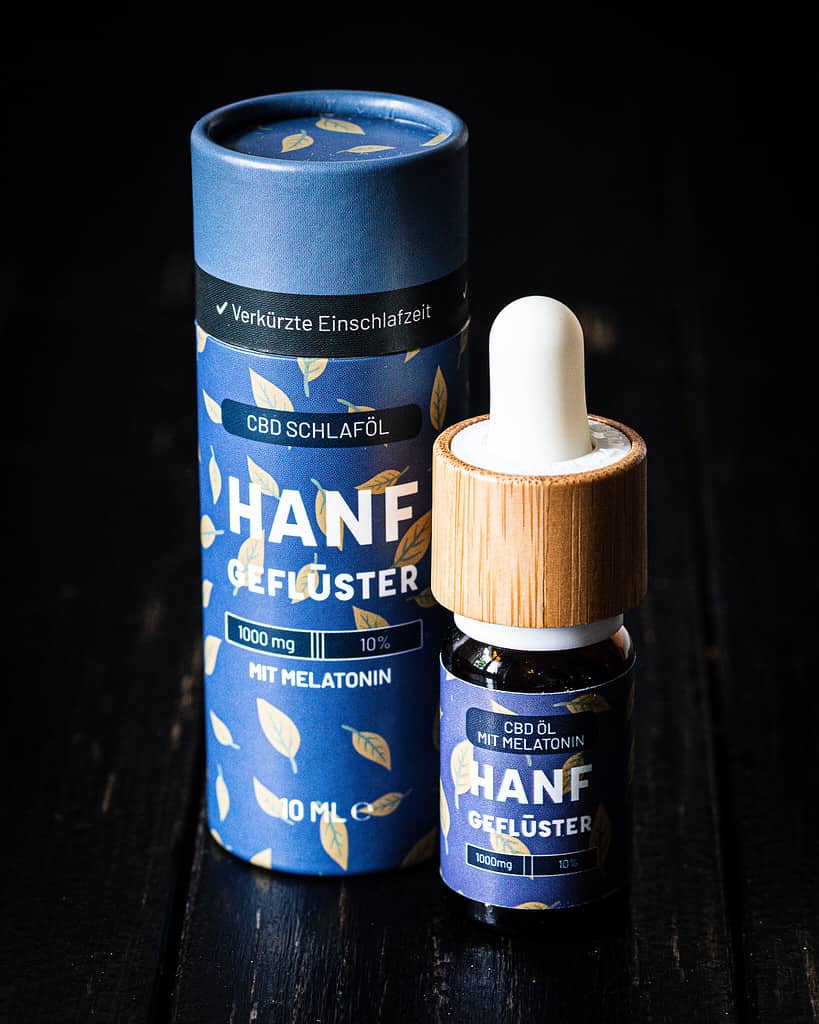 So for this collaboration with Hanfgeflüster I created a recipe for a delicious golden CBD moon milk. Moon milk is grandma's warm milk with honey 2.0: we're using oat milk and spices that already have a bit of a relaxing and calming like turmeric, cinnamon, vanilla, nutmeg, saffron and kardamom. A moon milk usually contains an adaptogen, but we're adding some of our precious CBD oil instead.
Btw, you don't need all of the spices for the golden CBD moon milk. They go so well together, you can just leave one or two out if you don't have them at home.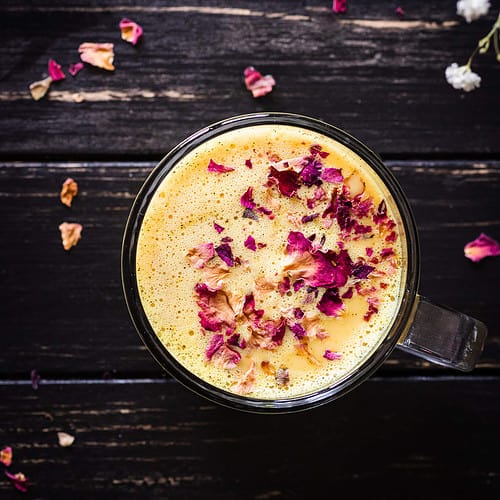 GOLDEN CBD MOON MILK
Delicious and relaxing vegan golden CBD moon milk with turmeric, vanilla, nutmeg, cardamom, saffron, cinnamon and of course some precious CBD oil
Ingredients
240

ml

oat milk

1 cup

1/2

teaspoon

turmeric

1/2

teaspoon

cinnamon

1/4

teaspoon

vanilla

5

cardamom cloves

a little saffron

a little nutmeg

a little black pepper

1/2

teaspoon

maple syrup

5-10

drops

cbd oil
Instructions
Put everything except the cbd oil into a small saucepan, stir well, and bring to a boil.

Remove from heat and let cool off for about 10 minutes.

Stir again and strain into a big mug.

Now add 5-10 drops of cbd oil and stir again or use a milk frother to create a foamy top.

Sprinkle with rose petals for garnishing.
Did you enjoy this recipe?
A 5 star rating would mean the world to me and I always love to see your pictures on instagram @flymetotheveganbuffet
you might also like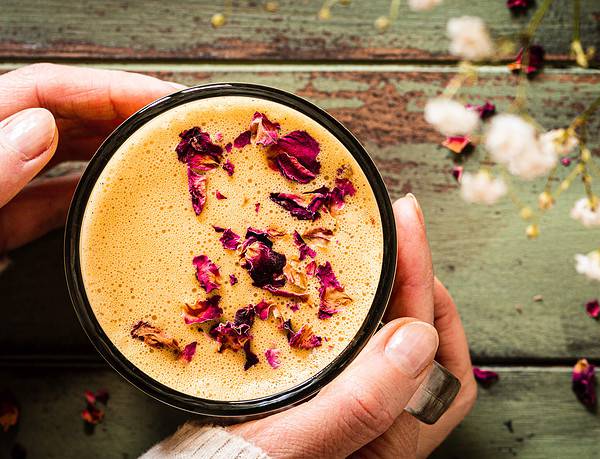 Collaboration with Hanfgeflüster Have you tried CBD oil yet? Otherwise you've probably heard of…
7. May 2022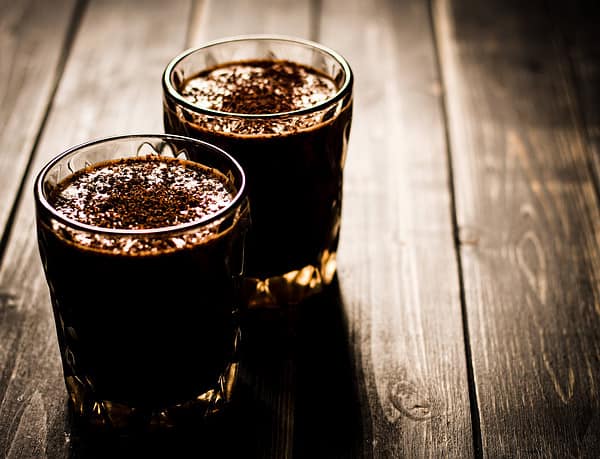 The snickers shake with espresso was established, when my friend Anne studied at Harvard…
30. September 2020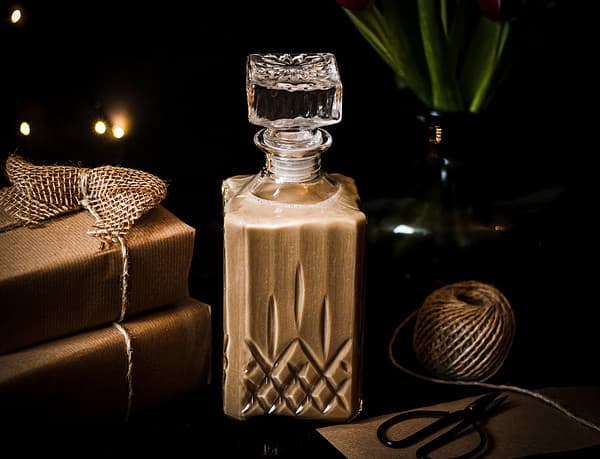 I love Baileys Irish Cream and after going vegan I missed it for a…
9. April 2018