How did I take my pictures to such a different level that I ended up deleting most of my instagram account and starting over? Got noticed by brands, got asked to take pictures and make videos for them?
And the picture you see above was even a runner up in a food photography contest!
You can look at my portfolio here.
Here you see where I started and where I am now: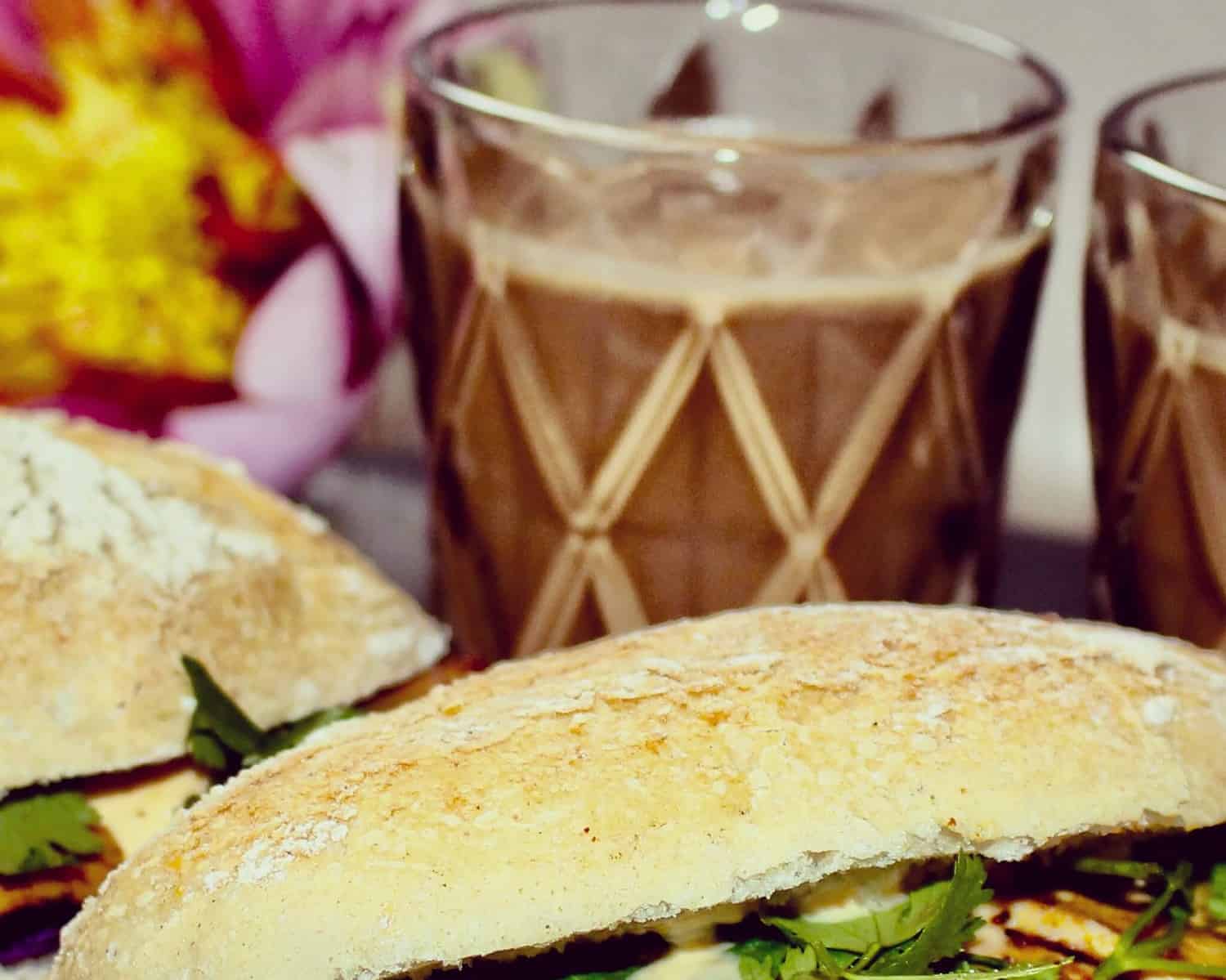 Here are my tips to take your food photography to the next level:
Light makes all the difference
Use sidelight for food and backlight for drinks, that's what I would usually advise, at least for beginners. Always turn off the big light above the kitchen table, it doesn't do you any favours. If you're in a restaurant, look for a table close to the window so the daylight is stronger than the restaurant lights. Harsh direct sun can look great, but I'd say it's more of an advanced thing.
If you have no daylight, you might want to check out artificial lighting for food photography, but don't even try with the big light on the kitchen ceiling, believe me.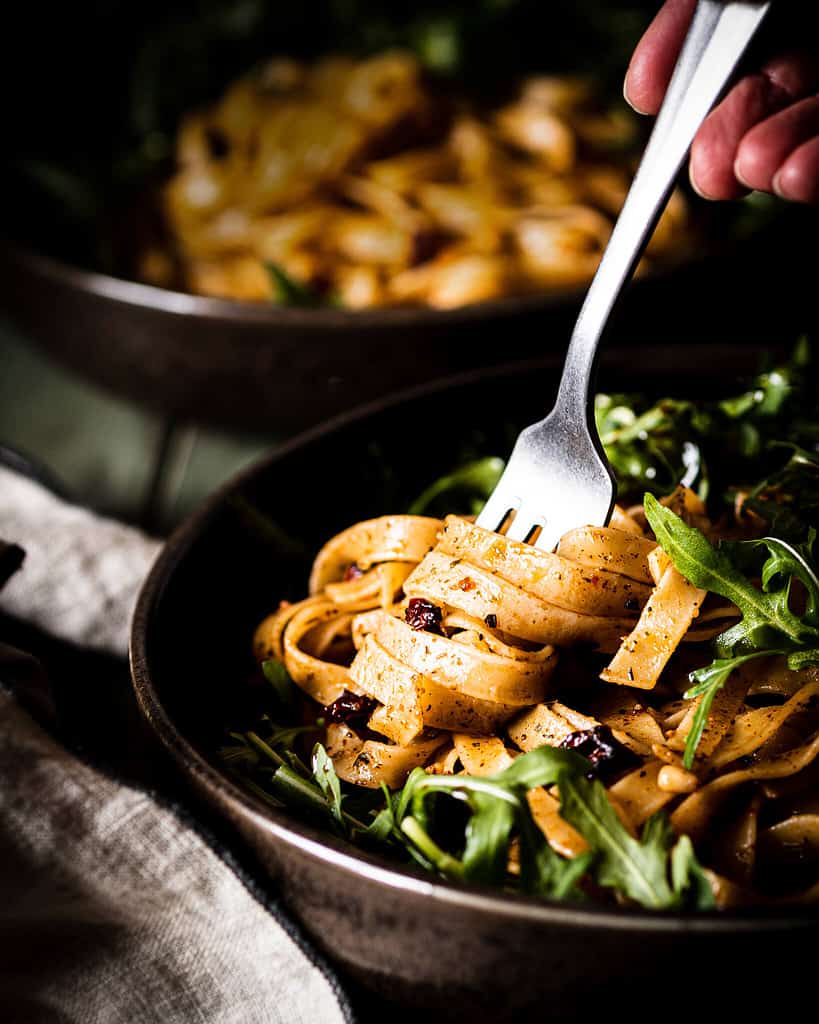 Focus on what makes it tasty
What exactly is special about this food? Can you capture the texture, the steam, the beautiful food styling? Let those things shine!
A nicely layered cake or burger will look best when photographed straight on, whereas a beautifully garnished soup or buddha bowl will look best when photographed from above.
Make sure the horizon is straight, there are no unwanted paraphernalia or packages in the frame and the whole scene looks harmonious. Do the colours look good together? Does the food need anything else to look appealing, like herbs, cutlery? A little bit of a mess or a bite taken out can look even tastier and more natural, and reveal more of the texture, and storytelling with ingredients is an option too.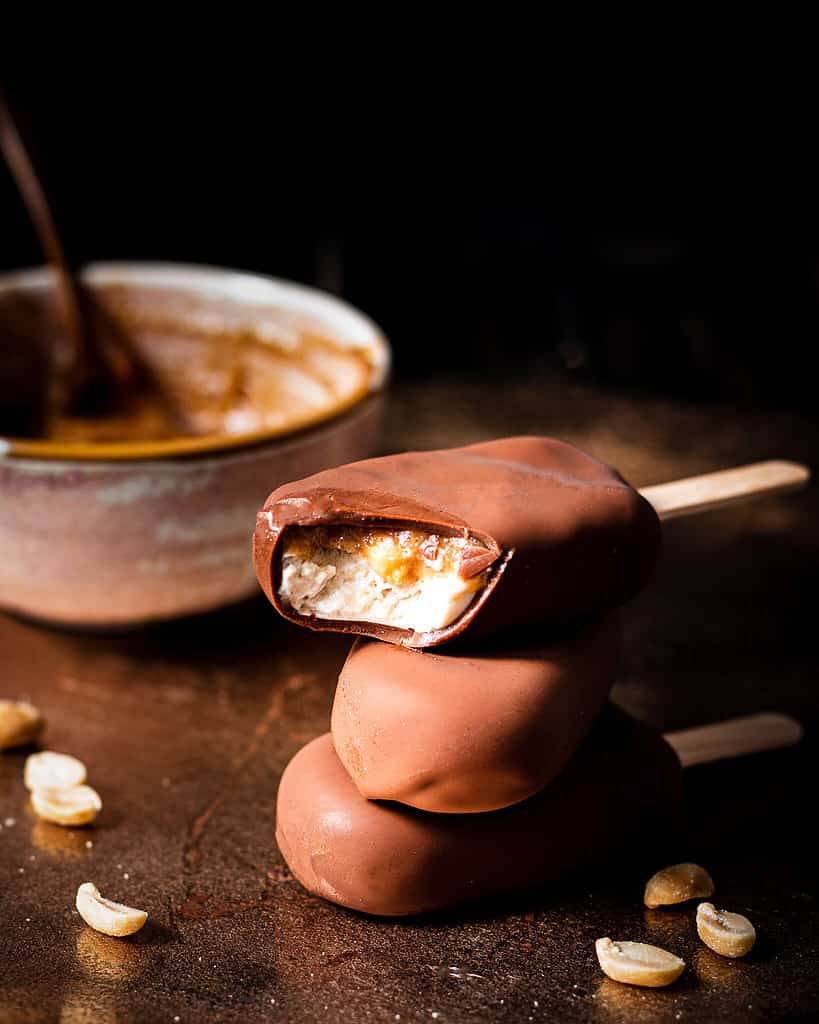 My biggest stepping stone was the amazing food photography and food styling online course with Kimberly Espinel*. I took the course during the first covid lockdown. I couldn't believe the dramatic difference! I learned so much in that course, but the most important thing is that I found my style and voice. Once you know what you're doing, it's so much easier to express yourself in your pictures!
You'll get 10% off at checkout with my code nin50. You'll find out more about the course here*.
If you want to learn to use your camera in manual mode, about working with light, composition techniques, colour theory, lightroom and more, check out Kimberly's course.
It's a class over the course of six weeks, very well structured into six lessons starting from scratch. So it works for beginners, but if you already know a few things, like how to use your camera in manual mode, it's much easier to follow.
You'll also get bonuses including 28 Lightroom presets for food photography and BTS food styling videos, and access to an exclusive Facebook group for added support and accountability.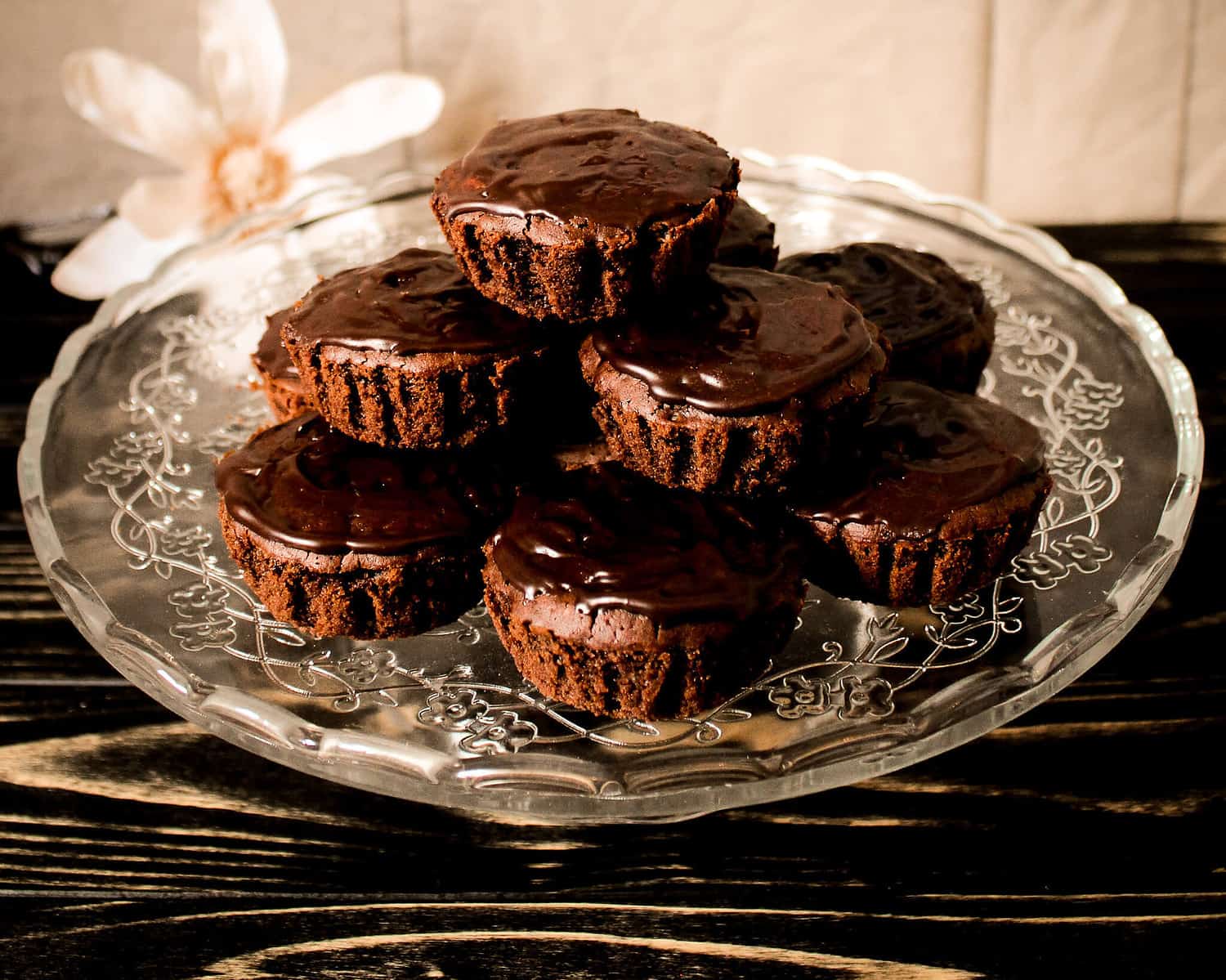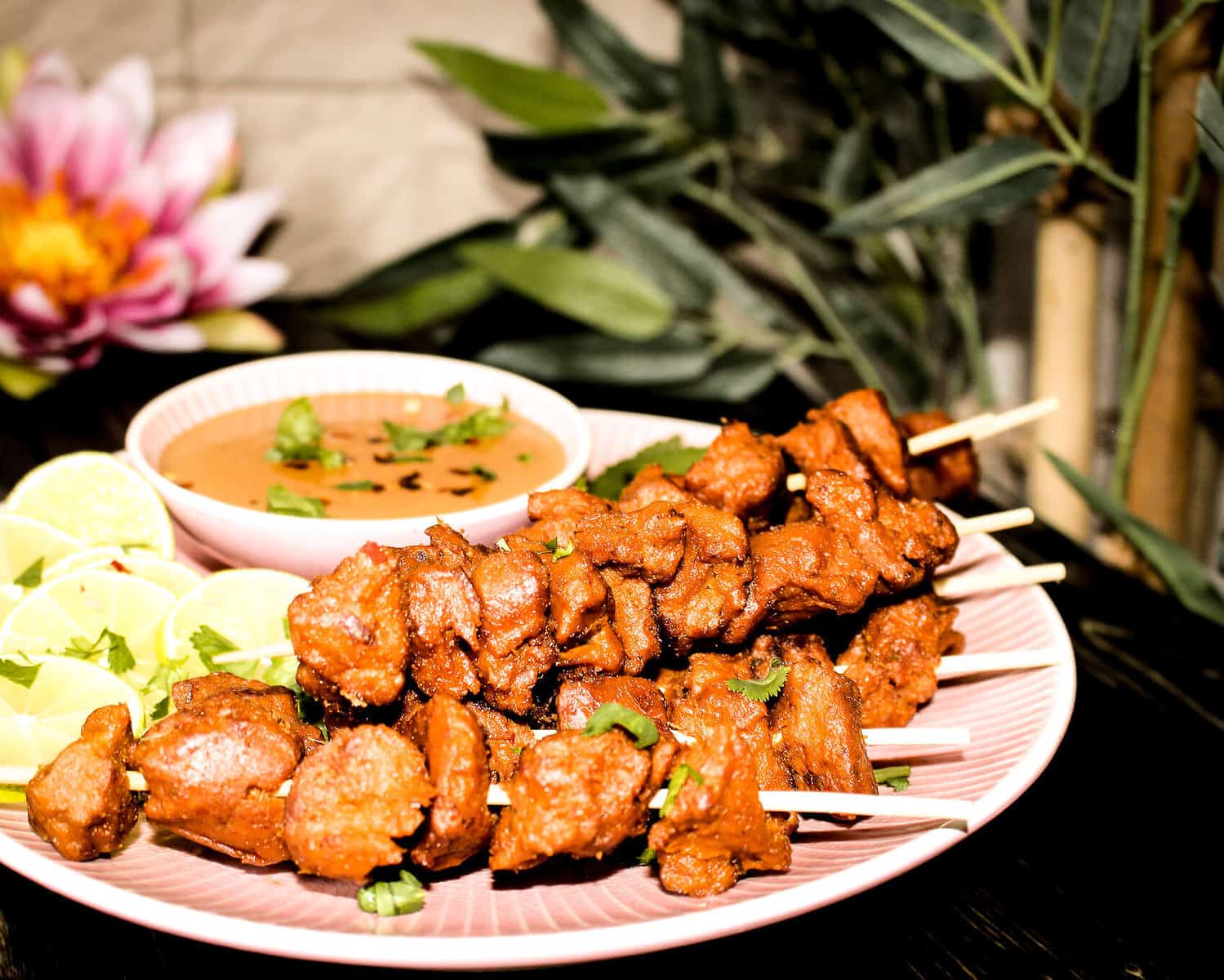 Lightroom is an amazing way of taking your raw pictures to perfection. You can create nice rays of sun on your food, edit the colours to your liking and fix minor issues. For bigger projects you need Photoshop, and you can get a package deal from adobe.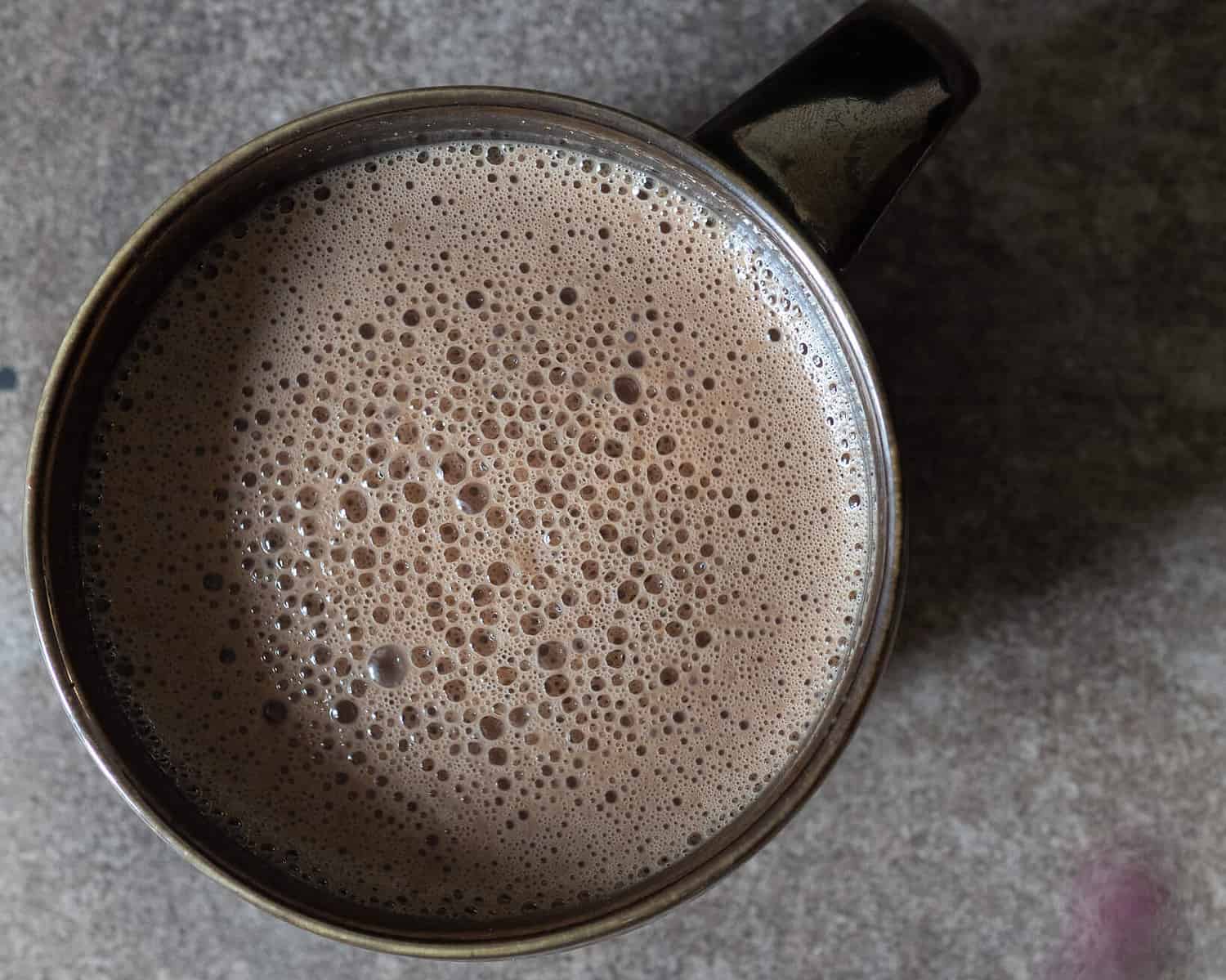 To learn retouching food photography with photoshop I took this course by Rachel Korinek. She explains very well how to do all these magic things like for example taking the best out of these two matcha latte pour shots and turning them into one nice shot: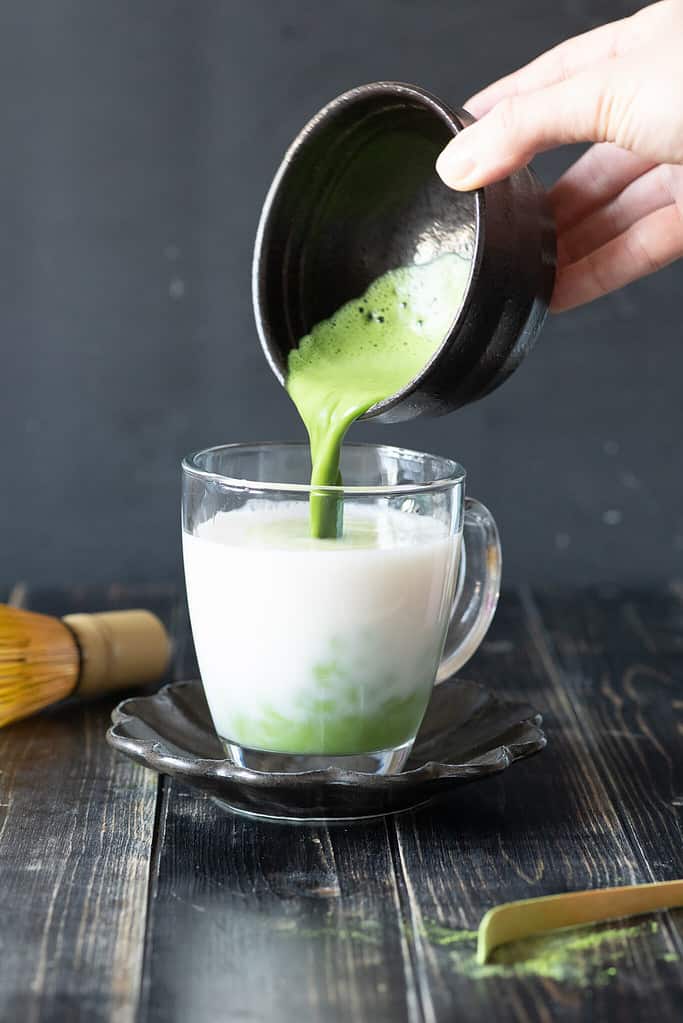 One of the most fun things for me to learn as a food blogger was how to present my food in the most beautiful way, and I have come up with a formula that always works. Find out more on that in my blogpost Foodstyling 101 or in my video:
Since I took the class I have been devouring books on food photography. My favourites are
I also learned a lot from the youTube channels The bite shot, We eat together and Murielle Banackissa.
You can read more about my equipment, resources and journey in my blogpost on how to become a food blogger.