If you want to be a foodblogger, don't let anything stop you.
If you had told me back in 2016 that I would be a foodblogger and actually be asked by brands to take pictures five years later, I would have laughed. I had hardly figured out how to use facebook. I thought I was hopeless with computers and technical stuff. And I had zero interest in photography.
But I knew a lot about vegan food and traveling as a vegan, and one morning, I woke up and decided to share my knowledge in a blog and videos. Even though I didn't know the first thing about making videos either, I went for it like a pitbull.
Covering the basics
It still amazes me how much you can learn if you really want to, even while working full time. I signed up for a weekend blogging basics class here in Berlin back then, where I learned about domains, hosting, wordpress, themes, mailing lists, affiliate marketing, ads, canva, pinterest and other basics. I highly recommend looking into these things and getting an overview before you start, and also looking at a lot of other blogs to see what they do, so you can figure out what it is that you want. That will save you lots of time and money.
Food Blogger Pro is a platform that will help you with this. I also learned a lot from Create and Go.
Foodblogger equipment
What you need really depends on what exactly you want to do. Until you figured that out, I'd say with the quality of today's smartphones, start with that and an instagram account. Test the waters a little to figure out what you want to do, who your target group is, what they are looking for and what you actually need to create that. Then you can set up a proper blog for your content to live (because social media accounts are never really yours) and buy good equipment.
The first thing I invested in when I knew I was going to be a foodblogger no matter what, was a proper camera. I went for a Canon EOS 700D, which was recommended for beginners back then, but meanwhile I treated myself to an EOS 6D Mark II, which is way more fun and used by many food photographers . I also got this 50 mm lens*, which is just amazing for food photography.
I now also use this tripod* and this c-stand for overhead shots*, this microphone* and this ringlight* for youTube videos. And I find this Travel-Ringlight* super useful.
In the beginning I edited my videos with Imovie, which comes for free with a Mac, and Mac stores offer free classes on how to work with it, that was of course super helpful. Last year I moved on to Adobe premier rush, which is about 10 euro/ month, but has way more functions and – and that was the main reason I got it – you can edit your videos in the right format for instagram.
I use this external hard drive* to save all my material. This is so important. You can't have everything cluttering your computer, but you never know if, no: when you'll need something again.
Food Photography
Professional food photography is a neverending learning process of course, but the first big stepping stone as a foodblogger was getting lightroom and photoshop, also by Adobe, which are about 20 Euro/ month as a bundle. They put my pictures in such a different dimension, I erased my whole instagram account and started over.
The next huge stepping stone, probably the biggest one, was the amazing food styling and photography e-course with Kimberly Espinel I took last year during the strange covid summer.
It's a class over the course of six weeks, very well structured into six lessons starting from scratch. So it works for beginners, but if you already know a few things, like how to use your camera in manual mode, it's much easier to follow.
I couldn't be happier about my progress, and if you look at the dramatic difference between these before and after pictures, you will probably agree.
Books on Food Photography
Since I took the class I have been devouring books on food photography. My favourites are
I also learned a lot from the youTube channels The bite shot, We eat together and Murielle Banackissa.
One of the most fun things for me to learn as a food blogger was how to present my food in the most beautiful way, and I have come up with a formula that always works. Find out more on that in my blogpost here or in my video:
Did you like this blogpost? You can pin it on pinterest!
You might also like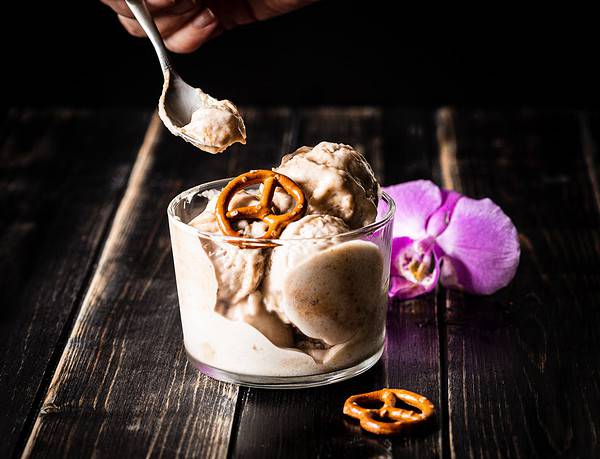 My no churn CBD banoffee ice cream is the ultimative Sunday afternoon chill superfood.…
5. June 2022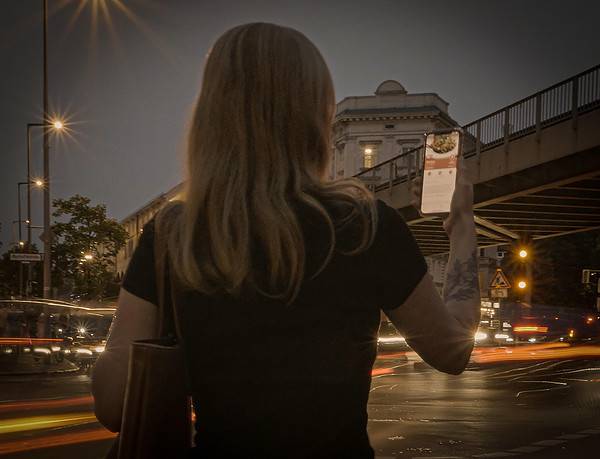 Where can I get food, which drinks are vegan? Where do I take my…
4. June 2022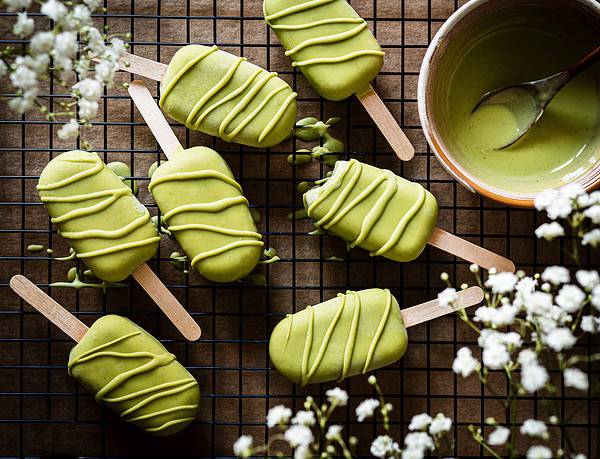 Collaboration with Sunday Natural Summer is coming and I have created a tasty creamy…
14. May 2022