Manhattan Beach, Hermosa Beach and Redondo Beach of Los Angeles are often referred to as the Beach Cities. Our Crewhotel is located in nearby Torrance and I also spent three summers in Manhattan Beach looking after the most amazing cat, so I got to explore the area a little with my beach cruiser.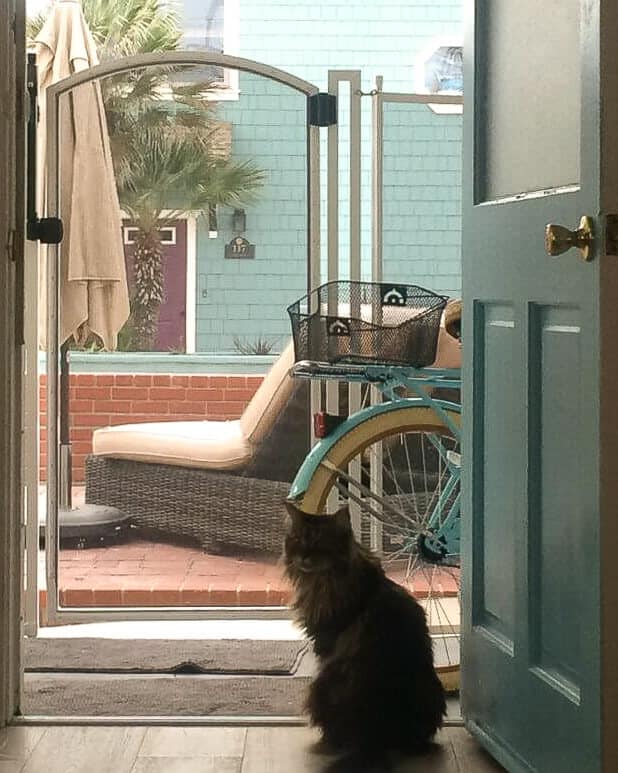 In 2022 I visited all the places again and updated the pictures.
VEGGIE GRILL
,This vegan fast food chain is becoming bigger and bigger in the US and started out in California in 2006. It was even voted best American Restaurant in 2012 by the L.A. times! During my stays in Los Angeles, I went there at least 10 times in the last three years, especially to the one in El Segundo, close to Manhattan Beach, and there is another one in Torrance.
This time I chose a caesar salad, some bbq wings with ranch dressing and a root beer.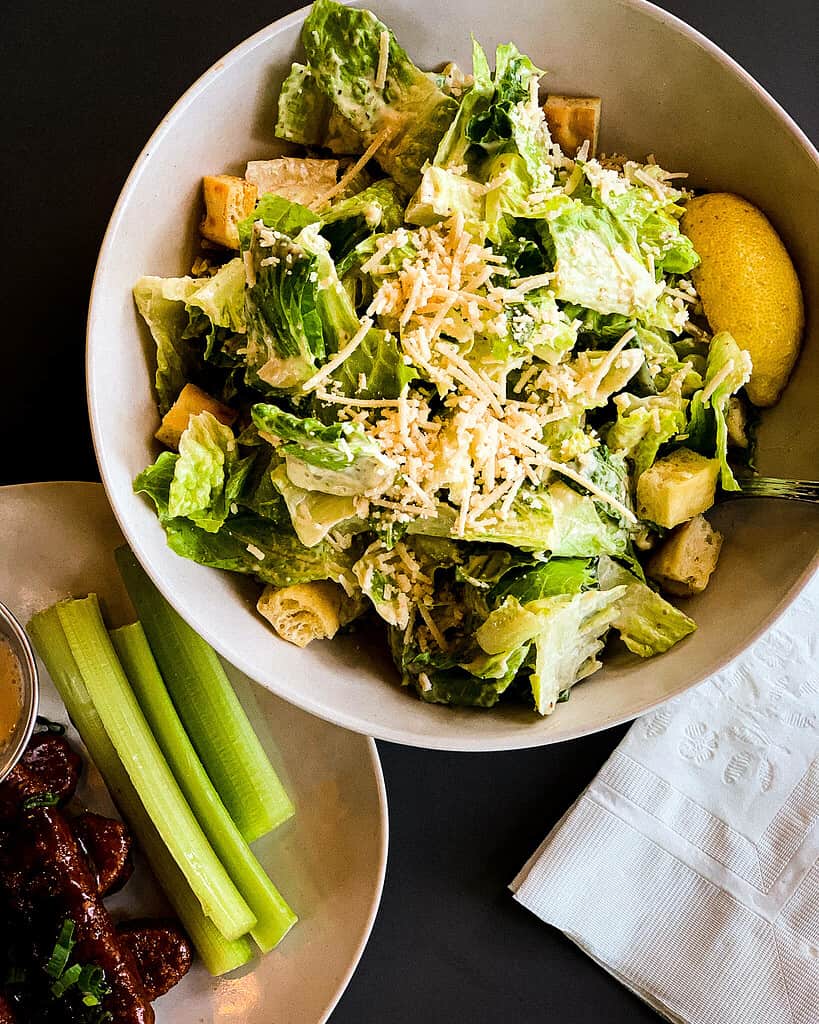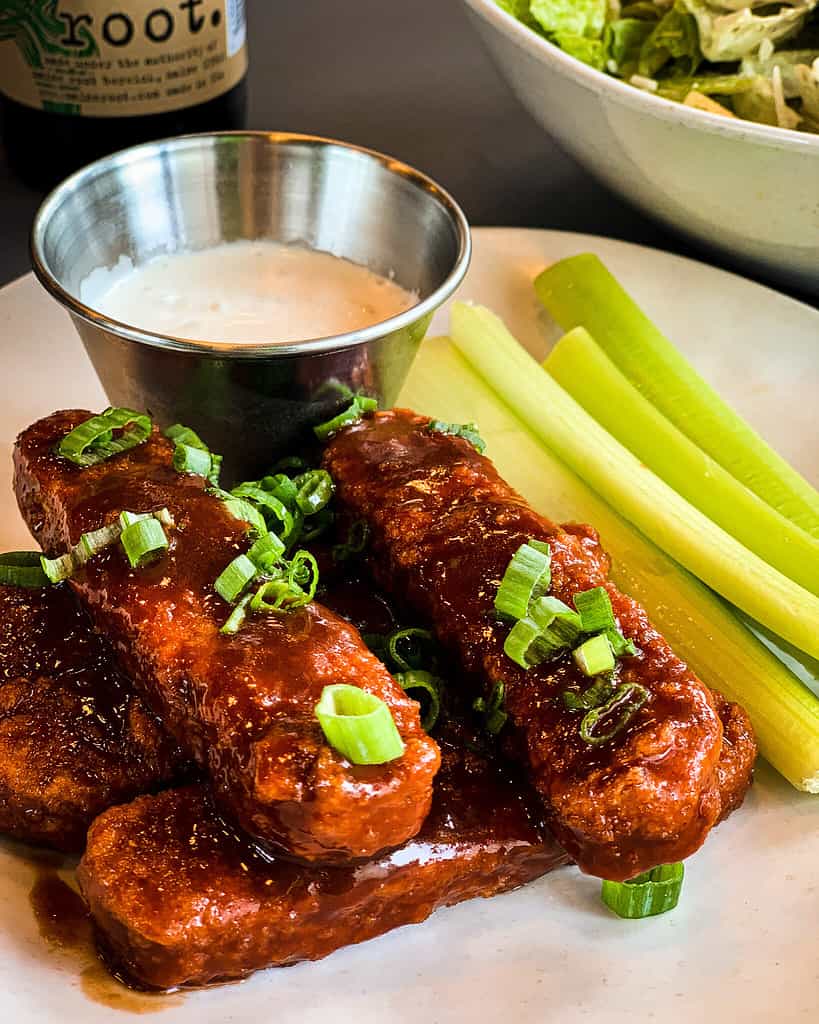 For more information go to the Veggie Grill's website.
RICE
This vegan-friendly Japanese restaurant in Manhattan Beach is also gluten free, natural and organic and the sushi is served with brown rice. I have gone there several times in the last couple of years and it was always great. Here you see the buffalo cauliflower sushi, iced green tea, the garlic edamame and the shoyu koji brussels sprouts.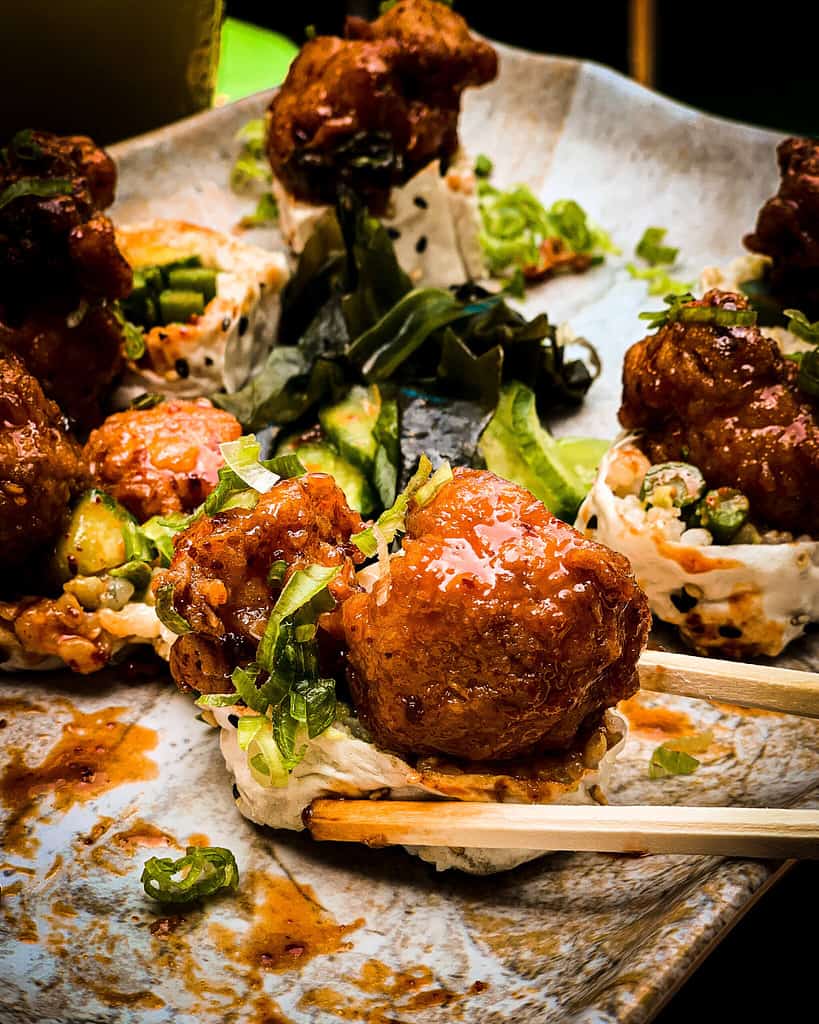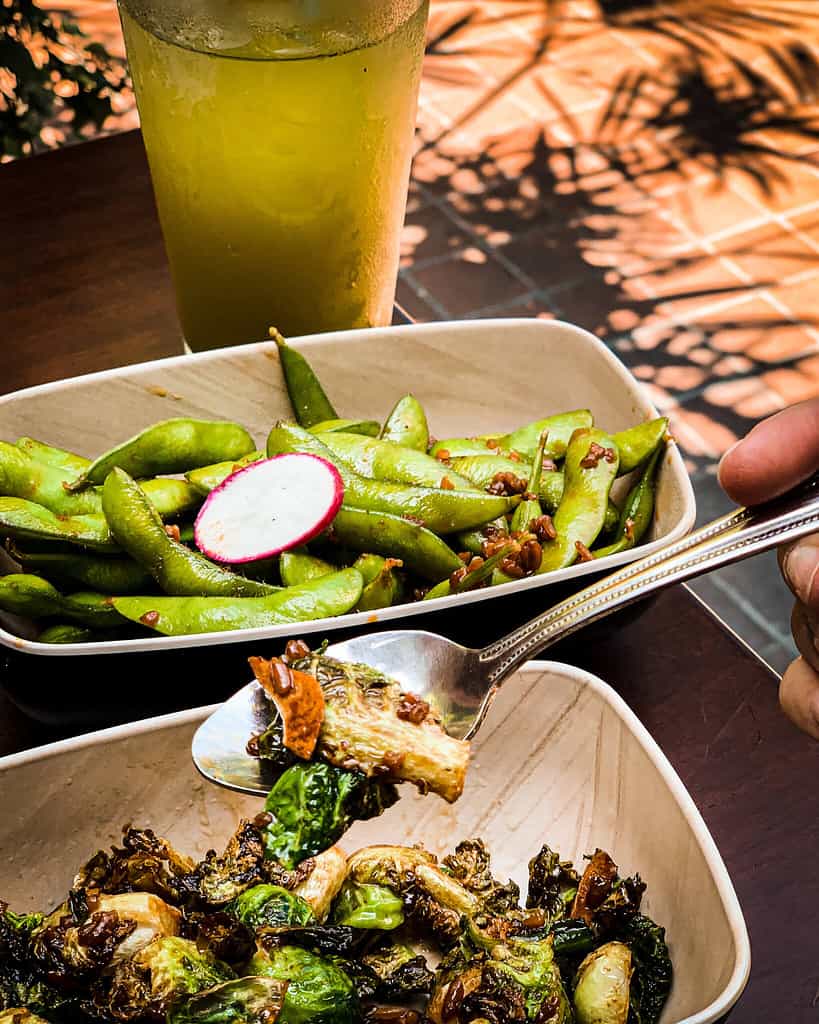 PARADISE BOWLS
This family owned smoothiebowl chain operates in the Los Angeles area and is vegan except for honey and bee pollen. The bowls are made of superfoods like acai or pitaya, cacao nibs and coconut, fresh fruit and crunchy hemp granola, so it's like having a delicious big ice cream – only healthy.
My favourite bowl is the Chocolate Arc. It's no problem to get the bowls without honey, they always ask. The paradise bowls shops I went to, in Manhattan Beach and Hermosa Beach have no seating area, but who needs that when you're so close to the beach, right?
Click here to go to Paradise bowls' website.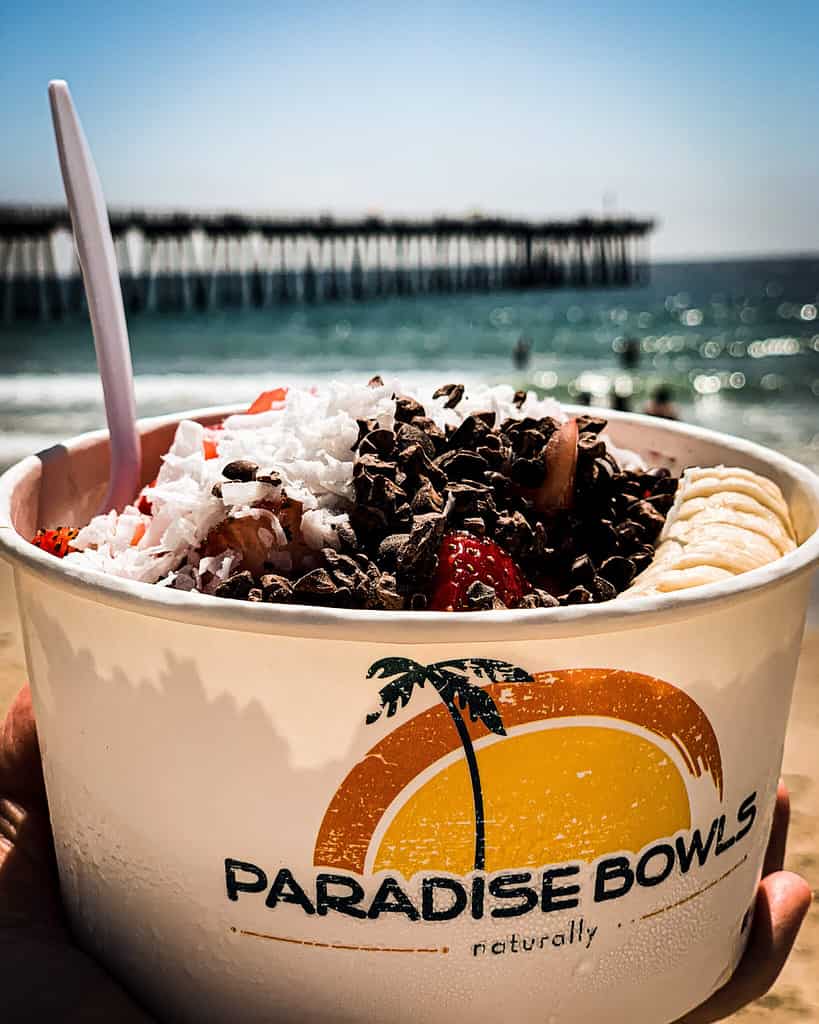 LIL' VEGERIE
In this new clean eating vegan bowl-, salad- and juice shop in Redondo Beach everything is made with the best ingredients. No gluten, corn, soy, very processed or other controversial things are used. The food is absolutely delicious, and the staff are perfect hosts. It's a takeout place, so there are only two little tables outside, but why not just enjoy your food on the nearby beach instead? Lil' vegerie's website is this.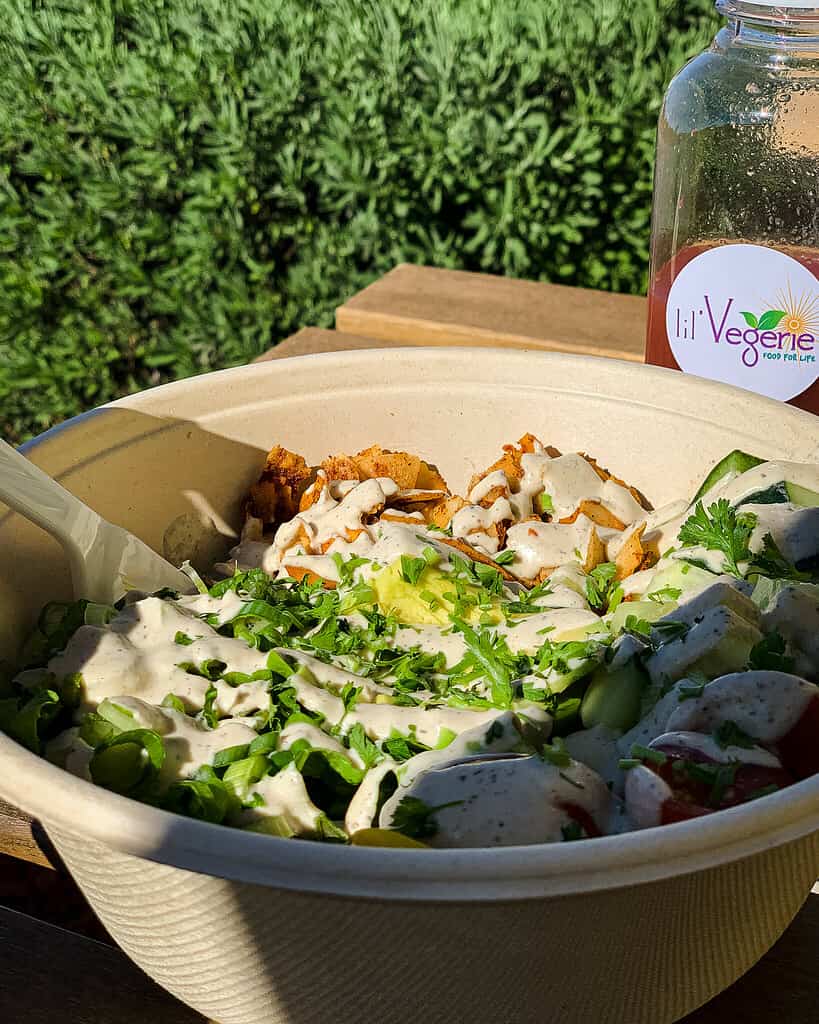 HAPPY VEGGIE
This all-vegan place in Redondo Beach has delicious east Asian food with mock meat. I had the vegan lemongrass chicken with brown rice and a Thai iced tea and it was so good!
Have a look at Happy Veggie's facebook page here.
PURA VITA
There is of course vegan pizza in Los Angeles as well. This very nice vegan restaurant near Redondo Beach pier serves Italian food made of organic, clean and sustainable ingredients and a broad selection of beverages.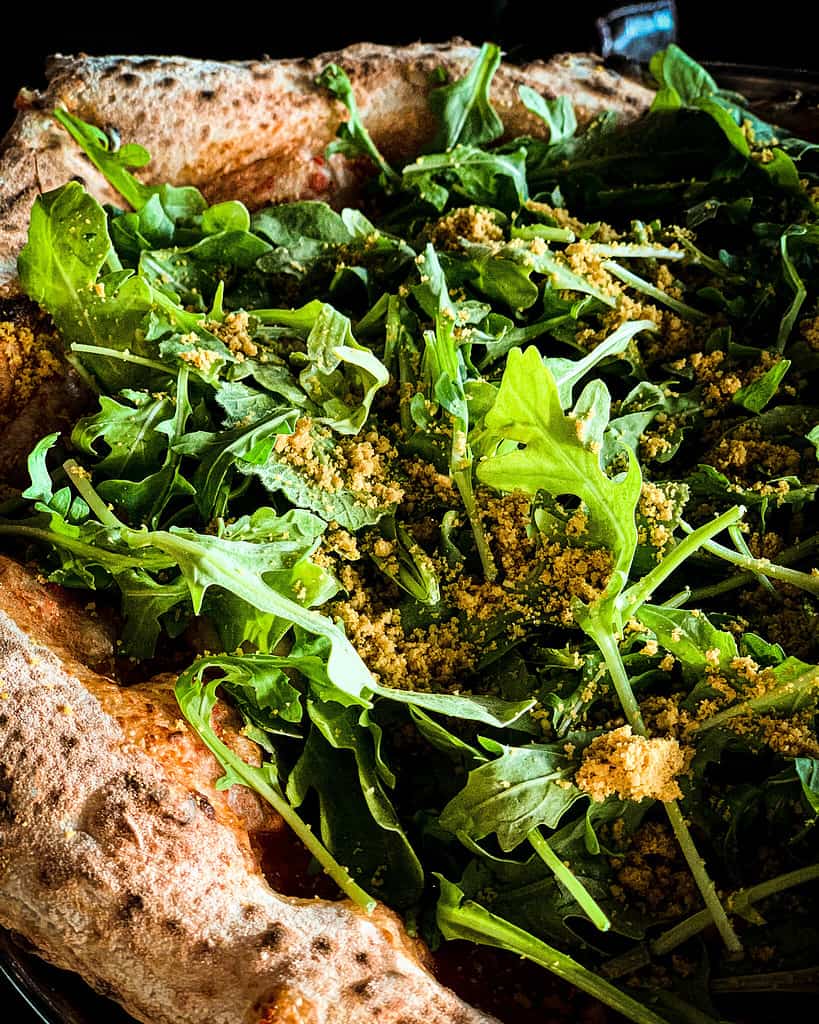 You can find Pura Vita online here.
The Grain Cafe
This relaxed vegan cafe right next to happy veggie restaurant serves delicious food with a mexican touch. I got the tofu huevos with chorizo and a cappuccino with cinnamon as I enjoyed it in Mexico.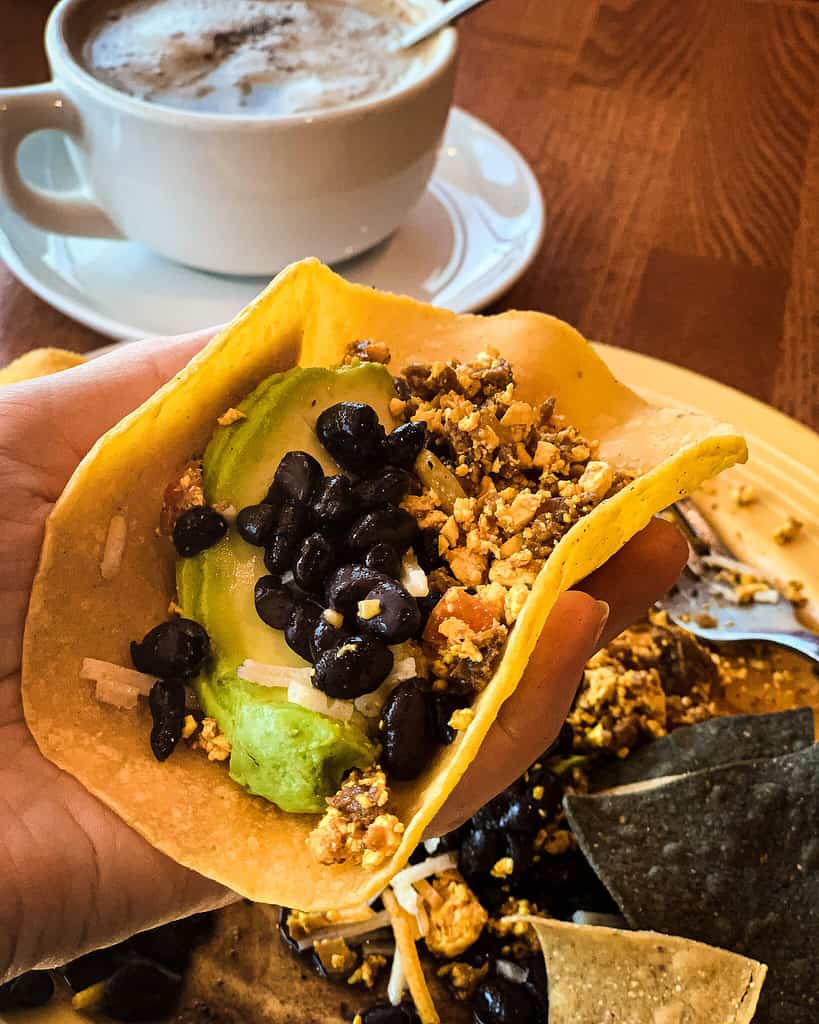 I also got a chorizo sandwich for the flight home that is not pictured because it didn't get any prettier during transport. It was so delicious, I will go back to the grain cafe and have that for breakfast the next time I'm in L.A.
Find the grain cafe online here.
The Bagel Factory
Not exactly on the beach, but on the way there in Torrance is this little chain that offers fresh kosher bagels from 6 a.m. Most of them are vegan and there also is vegan cream cheese. Super delicious and not expensive, perfect for jet lagged airline crew. Find out more about the bagel factory here.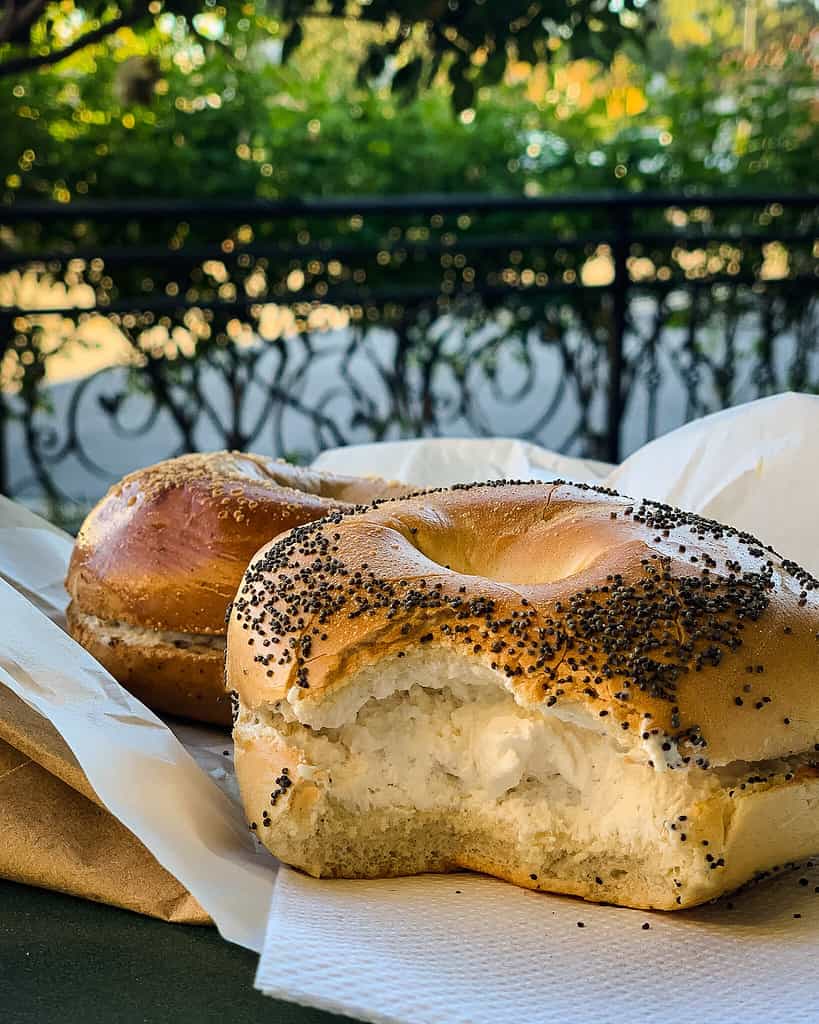 For more on L.A. you can also have a look at my story highlight on instagram.
Always helpful when traveling as a vegan and looking for food are of course these apps.
Internet on the go
By the way, I highly recommend getting a prepaid eSIM with roaming before traveling to another continent. It can be very frustrating to always search for WiFi just to scan a QR code. That's why my colleagues and I love Flexiroam! It works really well and there are different plans available, for individual continents or worldwide, with varying data volumes and valid for either half or a whole year. As a flight attendant, I use the worldwide 5GB plan for 180 days and so far it has worked out very well for me.
You'll get a welcome discount when using code IAMNEW at Checkout with Flexiroam*. There often are big discount promotions, and here's a YouTube video with a short tutorial.
MerkenMerkenMerkenMerkenMerkenMerkenMerkenMerken
You might also like:
Travel like a pro – a flight attendant's 12 tips for your next trip
Flying as a vegan: how to make sure you get food
Traveling as a vegan – do you know these apps?
Do you already have my free checklist for traveling vegans? Subscribe to my newsletter and get it now 🙂