(contains brand names, no paid advertisement)
I love hanging out in Los Angeles with my favourite cat, but the food is always a highlight as well! These are my favourite food sources so far …
GRACIAS MADRE
Gracias Madre is a beautiful, cozy restaurant by the Café Gratitude Company on Melrose Avenue in West Hollywood. The Los Angeles location opened in 2014 and is the second one, the first one is in San Francisco and has been around since 2009. Gracias Madre serves Mexican inspired vegan food with fresh organic local non-GMO ingredients and amazing cocktails. 
On our visit there we enjoyed some of the classics: nachos and guacamole, crab cakes, margaritas, enchiladas, flautas, nopales and the delicious housemade tortillas.
It was all super fresh, the service was fast and friendly, and there were lot of black beans. I love black beans!
I especially enjoyed the desserts: a key lime cheesecake and an apple cobbler with ice cream. The coffee was really good too! We were unable to finish the cheesecake, it was just too much good food – and took it home in a box, so I ended up having it for breakfast. Yum!
I actually liked the cobbler so much that I have been experimenting in the kitchen recently, I might soon come up with something I like just as much as that one. I will let you know! More Information on Gracias Madre in Los Angeles on their website.
VEGGIE GRILL
This vegan fast food chain is becoming bigger and bigger in the US and started out in California in 2006. It was even voted best American Restaurant in 2012 by the L.A. times! During my stays in Los Angeles, I went there at least 10 times in the last three years. This time, I tried the Buffalo Wings (spicy!!!),  Sweetheart Fries and Root Beer (Ever tried it? Reminded me of Dr.Pepper!)
I also tried the "Wunderbrat", which is an oktoberfest-style platter with a sausage by Beyond Meat, and also the Beyond Meat cheeseburger, which seemed so real it kind of freaked me out a little. Had I not been at a vegan place, I would have asked them to double check if this is really not meat. Just can't really tell after 20 years. The reddish color is beetroot though.
I also enjoyed the Backyard Spicy Fried Chickin Bowl (left) and the Filipino Chickin' Adobo Bowl (below), they were good too. I feel like I can't do anything wrong coming here. If you end up going there all the time like I did, make sure to download the rewards app, so you can not only get rewards and discounts, but also order and pay in advance and skip the line. 
Unfortunately I missed the All Day Breakfast Burrito with Just Egg, they started serving it when I was back home. Can't wait to try that one! 
For more information click here to go to their website.
RICE
This Japanese restaurant in Manhattan Beach is unfortunately not 100% vegan, as some dishes contain fish, but about half the menu is, and clearly labeled. It's also gluten free, natural and organic and the sushi is served with brown rice. I have gone there several times in the last couple of years and it was always great.
I never really cared for brussels sprouts until I tried the Shoyu Koji Brussels Sprouts here. They are to die for, I also had Kabocha Pumpkin in a sweet garlic sauce, Lotus Root Chips and delicious Homemade Ginger Ale. 
Click here to go to their website.
PARADISE BOWLS
This family owned smoothiebowl chain operates in the Los Angeles area and is vegan except for honey and bee pollen. The bowls are made of superfoods like acai or pitaya, cacao nibs and coconut, fresh fruit and crunchy hemp granola, so it's like having a delicious big ice cream – only healthy. 
My favourite bowl is the Chocolate Arc. It's no problem to get the bowls without honey, they always ask. The paradise bowls shops I went to, in Manhattan Beach and Hermosa Beach have no seating area, but who needs that when you're so close to the beach, right? 
Click here to go to their website.
Always helpful when traveling as a vegan are of course these apps!
Have you eaten at amazing places in L.A. that I need to check out? Let me know in the comments 🙂
MerkenMerken
MerkenMerken
MerkenMerken
MerkenMerken
MerkenMerken
You might also like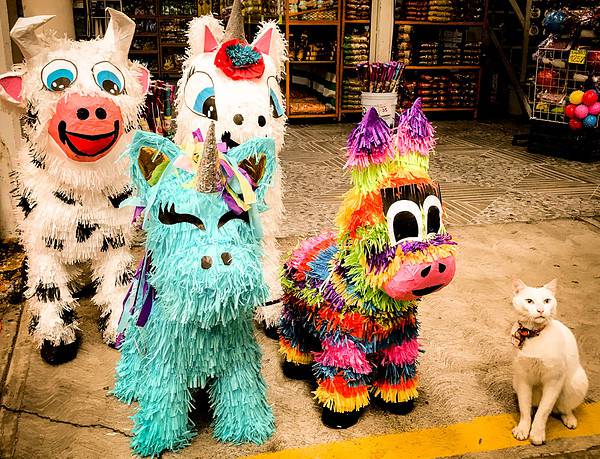 (I chose this tour by eat like a local and paid for it, this…
30. January 2020
(I picked this vegan tour Barcelona myself and we paid for it, this is…
27. November 2019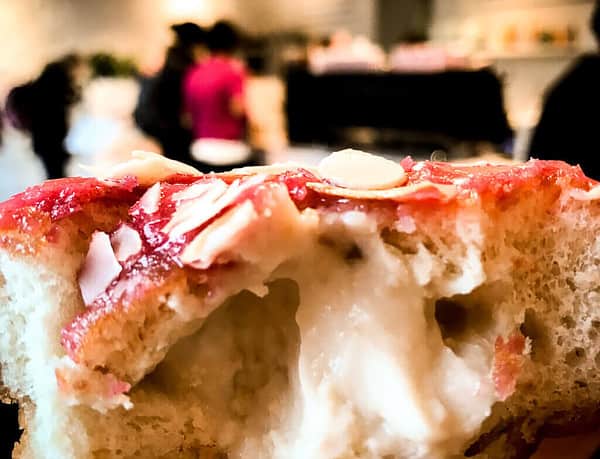 Finding food as a vegan in Berlin is really not a problem anymore. Happy…
13. November 2019