These vegan quick and easy noodle dishes are crowd-pleasers that take less than 25 minutes and taste good warm or cold. So they are easy to transport and bring to a party, barbecue or picnic. Or they can be taken to work or on trips.
The ingredients for the quick and easy noodle dishes are available in almost every supermarket and you only need a knife, pot and pan. Perfect for a vacation, or the day before, when you want to empty out the fridge. With these noodle dishes you can use up almost everything.   
Quick and easy peanut noodles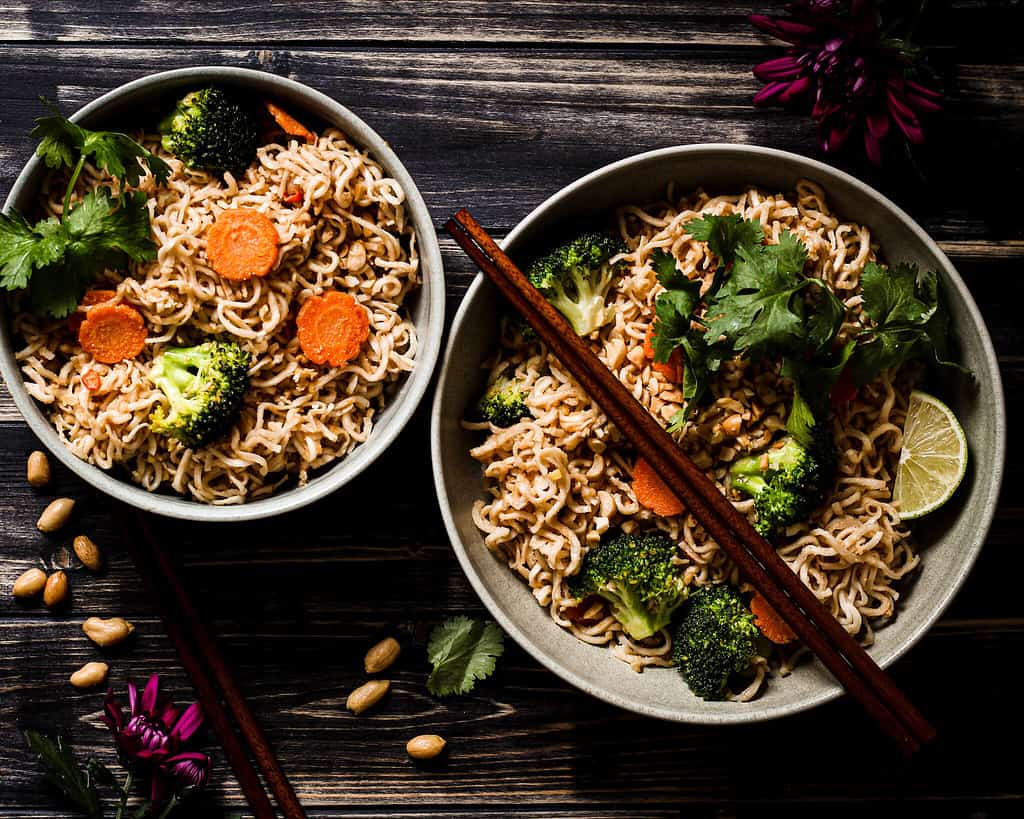 These creamy peanut noodles are one of the most popular recipes on my blog and in my kitchen. Perfect with crunchy peanuts, refreshing cilantro and fresh limes.
Pasta salad with balsamic glaze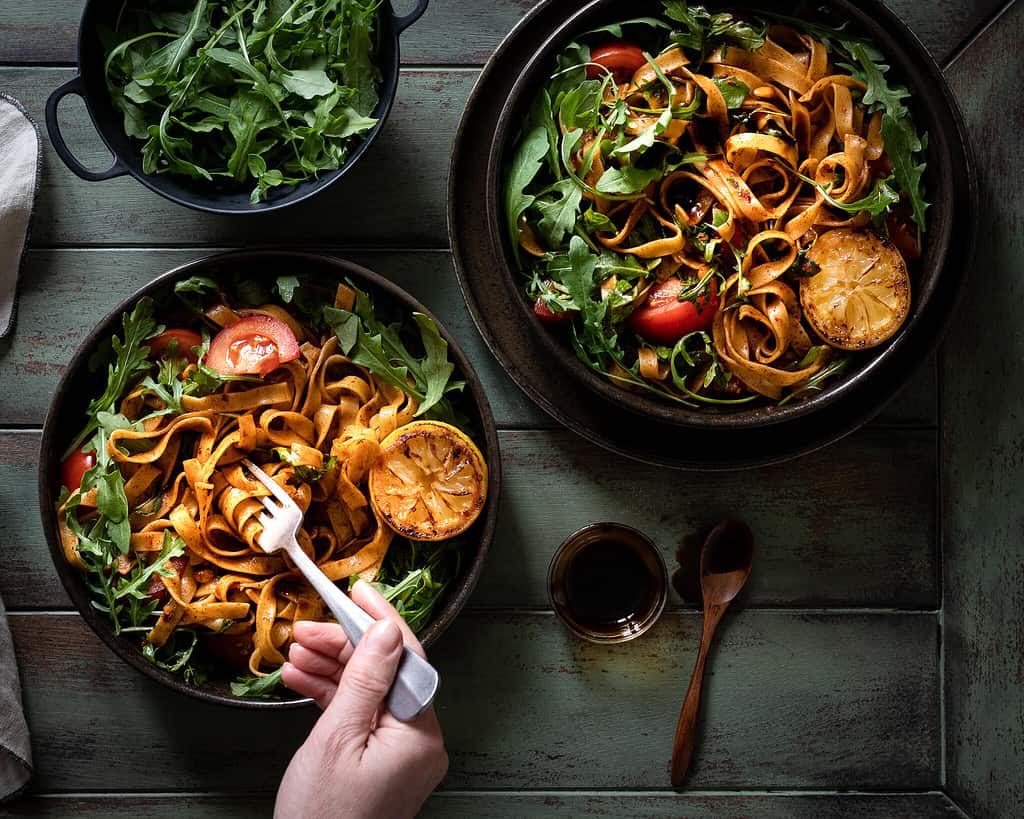 This pasta tastes delicious warm in a skillet with spinach or rocket salad, pine nuts and balsamic glaze, or cold as a salad.
Sesame noodles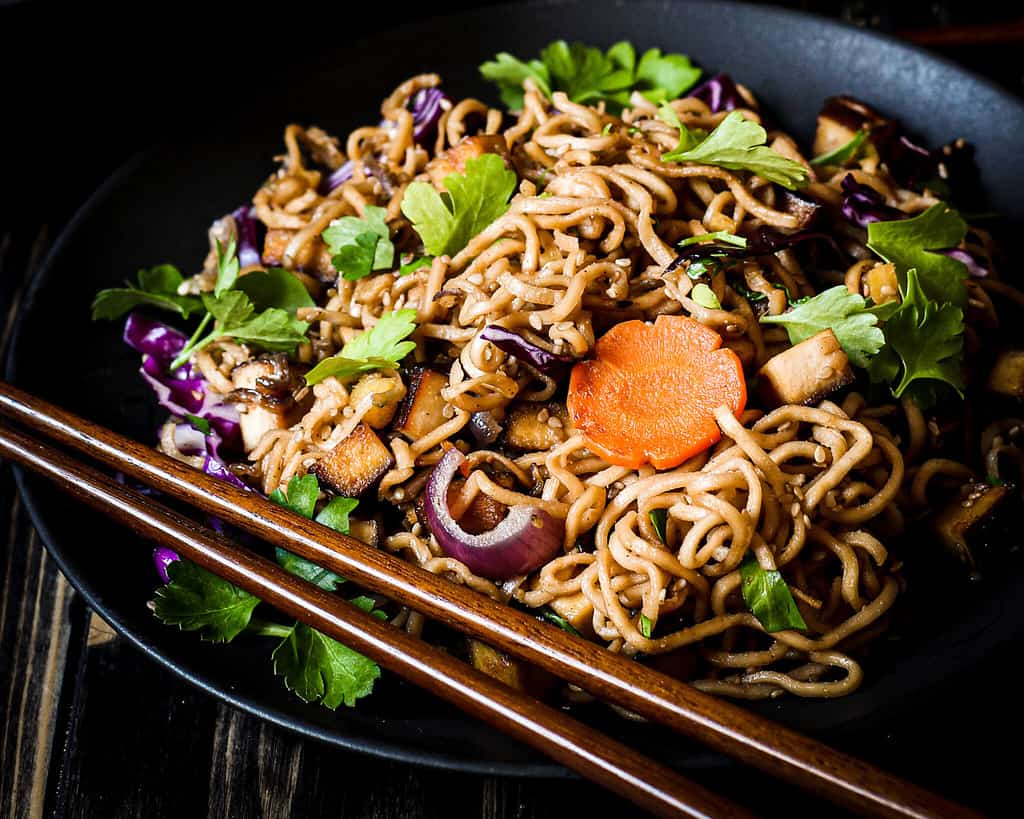 This is my party go-to recipe with roasted smoked tofu, red cabbage, creamy tahini sauce and loads of fresh parsley.
Bami Goreng
Indonesian bami goreng with delicious sweet umami ketjap manis and spicy sambal oelek works fantastic with satay skewers.
Lemongrass noodles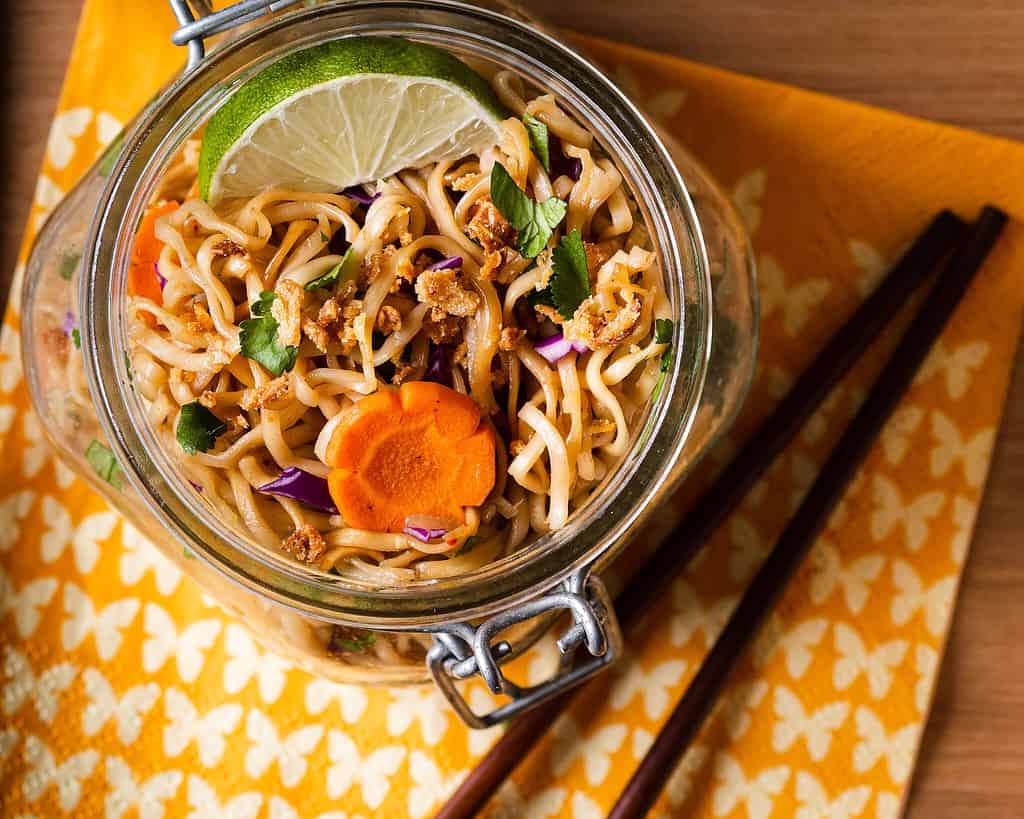 This refreshing noodle dish with refreshing lemongrass, lime and ginger is perfect for summer evenings. My personal favourite of the quick and easy noodle dishes.