(I picked this vegan tour Barcelona myself and we paid for it, this is not a sponsored post.)
There are several vegan food tours in Barcelona. Two of them are in the evenings, which didn't work for us, because we already had plans. One of them also offers a tour at noon, but only sometimes and not when were wanted to come. But after a little research I found a third one! We're so glad the lovely Caecilie offers a vegan brunch tour via airbnb at 10.00 in the morning! Perfect for us, we signed up right for our very first day.
Alma Libre
I'm not really into sweet breakfast, so I was very happy that we could actually pick things from a big menu. The beautiful cafe is famous for its Acai bowls, so of course we got some of them, but also a nice cheese and ham croissant and patatas bravas. Their Website is this.
What else happened on our Vegan Tour Barcelona?
Our next stop was a completely vegan supermarket, where we could get some supplies for the next couple of days. After that we had a look at a beautiful old market hall with opulent fruit and veggie stalls. We were so caught up in our interesting and fun conversation with Caecilie, that I forgot to take pics!
La Besneta
In this vegan bakery we could also pick something. I ended up with this cute cake pop and Tom got one of these pretty sweets in the jars. It was gone quickly and we could return the jar right away. They are into recycling at la Besneta and we love that. Their Facebook page is this. 
Väcka
We weren't exactly hungry anymore at this point, but a piece of vegan cheese is always an option. And then this beautiful cheese platter appeared, with great bread and fresh raspberries! And we found a nice sunny corner in their cozy yard to hang out and took the leftovers with us for later. This is their facebook-page. 
Are you going to Spain? Have a look at these:
Do you already have my free checklist for traveling vegans? Subscribe to my newsletter and get it now 🙂
you might also like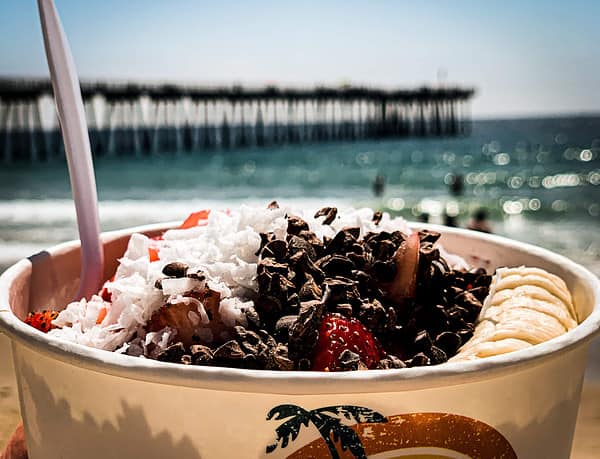 (no paid advertisement) Manhattan Beach, Hermosa Beach and Redondo Beach of Los Angeles are often referred…
21. October 2021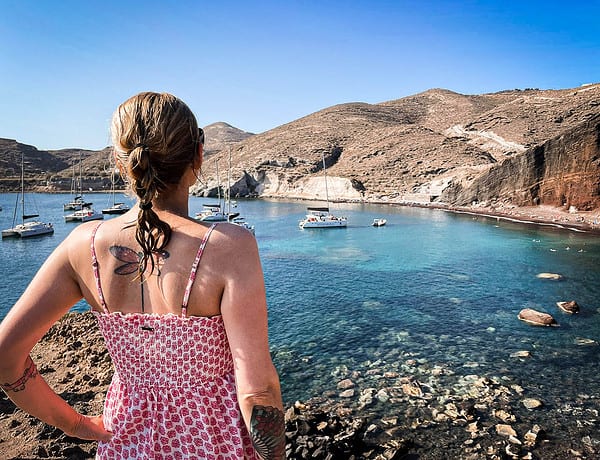 Seems like everyone I spoke to went to Greece this summer, and suddenly Tom…
20. October 2021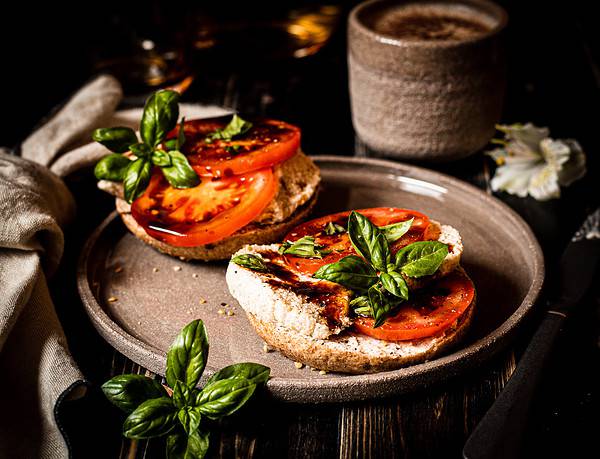 Need some sandwich inspiration? Here are my top 10 favourite vegan sandwich ideas for…
19. October 2021