(I chose and bought all these things myself, this is not a sponsored post.)
Mexico City is absolutely beautiful! So green, sunny, friendly, so much culture and history, and the food is fantastic! I don't even know where to start.
Or then again, of course I know: the vegan food. It's booming, there are so many places to choose from, so I had to pick a few of them that sounded interesting to me and were easily accessible.
Where did I go to find vegan food in Mexico City?
I went on a vegan market adventure tour in Roma Norte, where I learned a lot about mexican food culture! I highly recommend that tour, and best at the beginning of your trip.
And obviously I checked out the places close to our crewhotel in Polanco first.
MEXICO CITY – POLANCO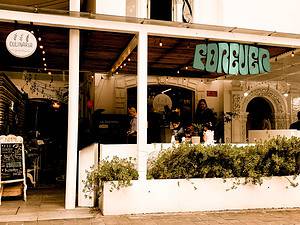 FOREVER
I am so happy that this nice cozy restaurant is really close to my hotel. There are very different things to choose from on their menu, Mexican and international, so there should be something for everyone. I once brought almost the whole crew and they all enjoyed it. There also is a breakfast menu and gluten free options.
Had I not been on a mission to write this blogpost this time, I would just have gone there all the time and eaten my way through their menu. I actually did, together with my colleague Tine who took the beautiful pic of the boats at Xochimilco that you will see later in this post and liked this restaurant just as much as I did.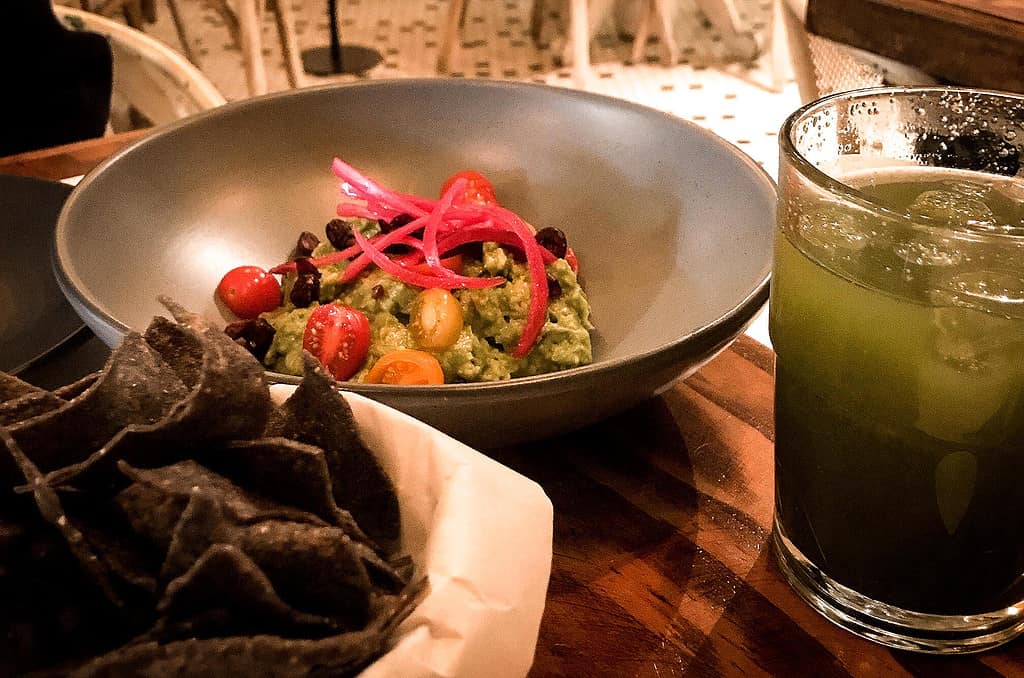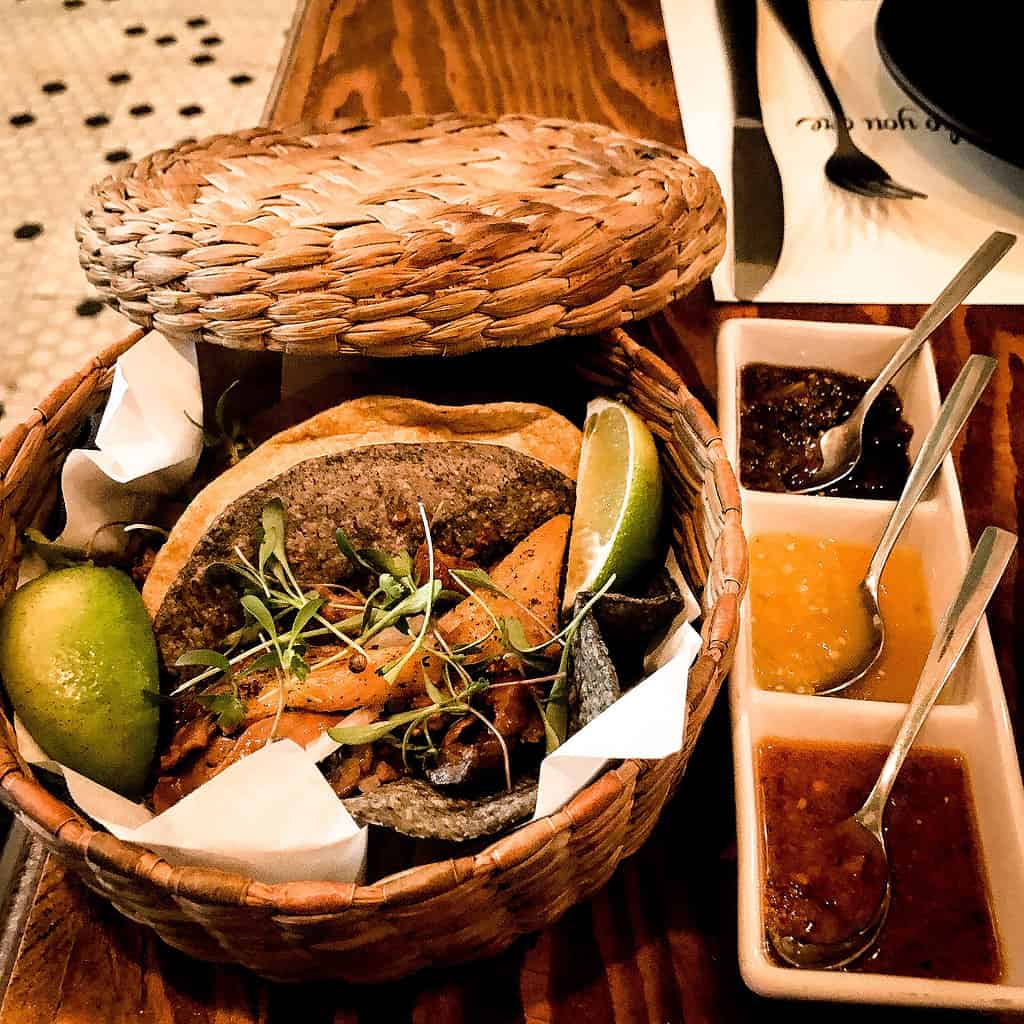 What we ate there
This time we just had some starters and sides and they were all amazing: guacamole with cranberries, tacos and sweet potato fries.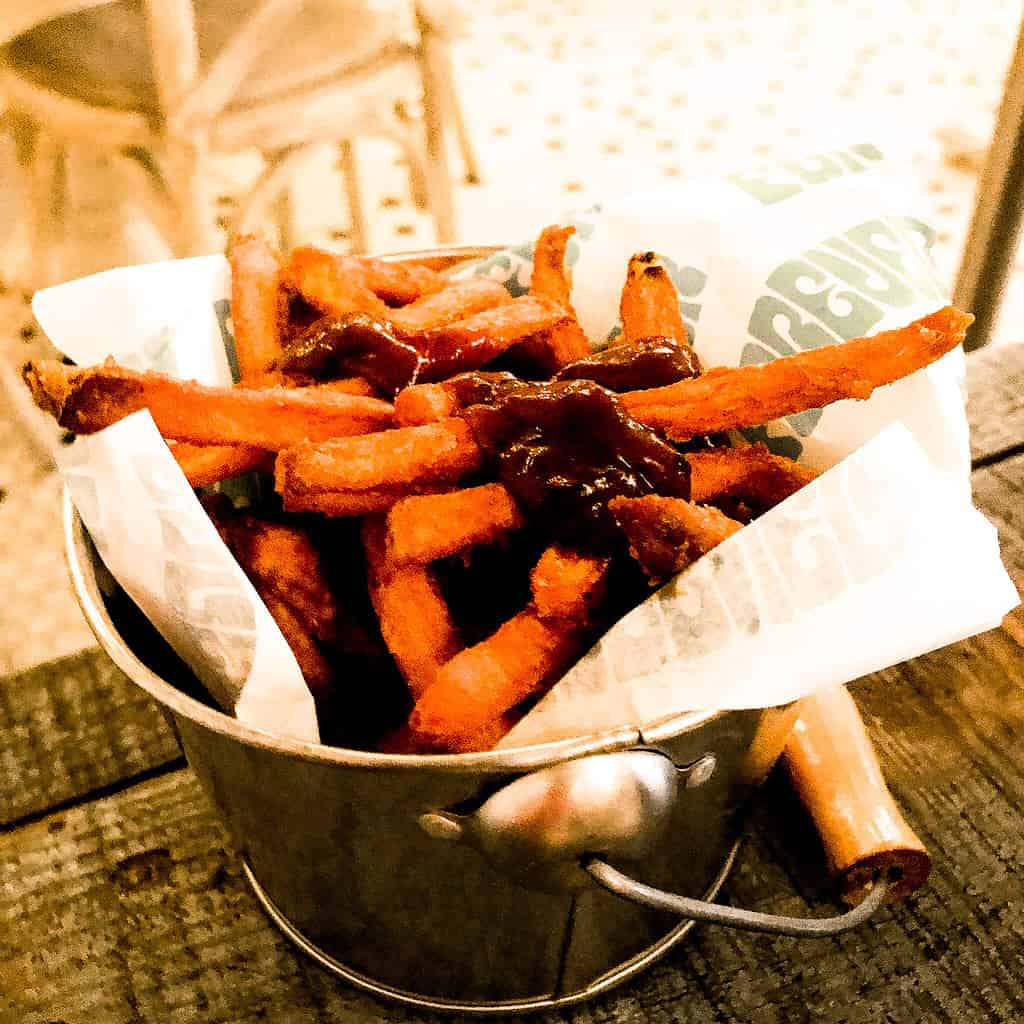 We also tried the setas con mole (pic below), the dragon bowl and the forever burger. If you like, check out my insta feed where all my pics will pop up in the next couple of weeks.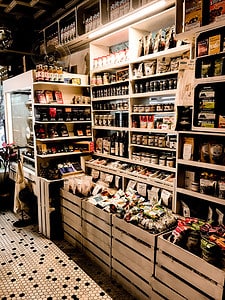 The music was nice every time, but not too loud, and they have a lot of drinks like coconut water, kombucha, wine, smoothies and shots.
There also is a little shop in the restaurant with all kinds of vegan supplies, even vegan cheeses and meat replacements. Forever has a second branch in Roma. This is their website.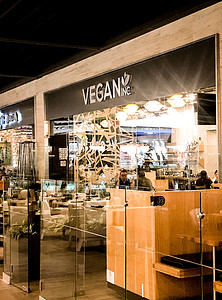 VEGAN INC
This spacious vegan Restaurant is part of a chain and located on the second floor of a nice mall with lots of plants.
I tried their Croque Monsieur, which is a giant sourdough sandwich with arugula, mushrooms, truffle oil and melted vegan cheese. Last time I had the taco de mole negro. Everything was delicious. Nice fast service, extra breakfast menu, gluten free options. This is their website.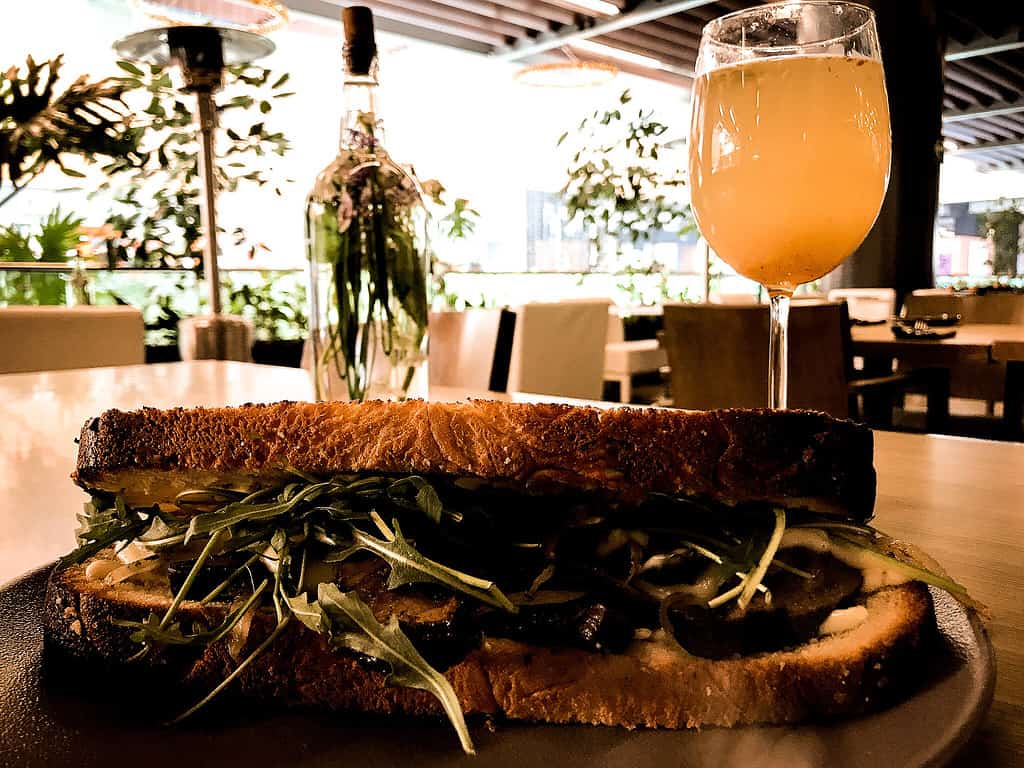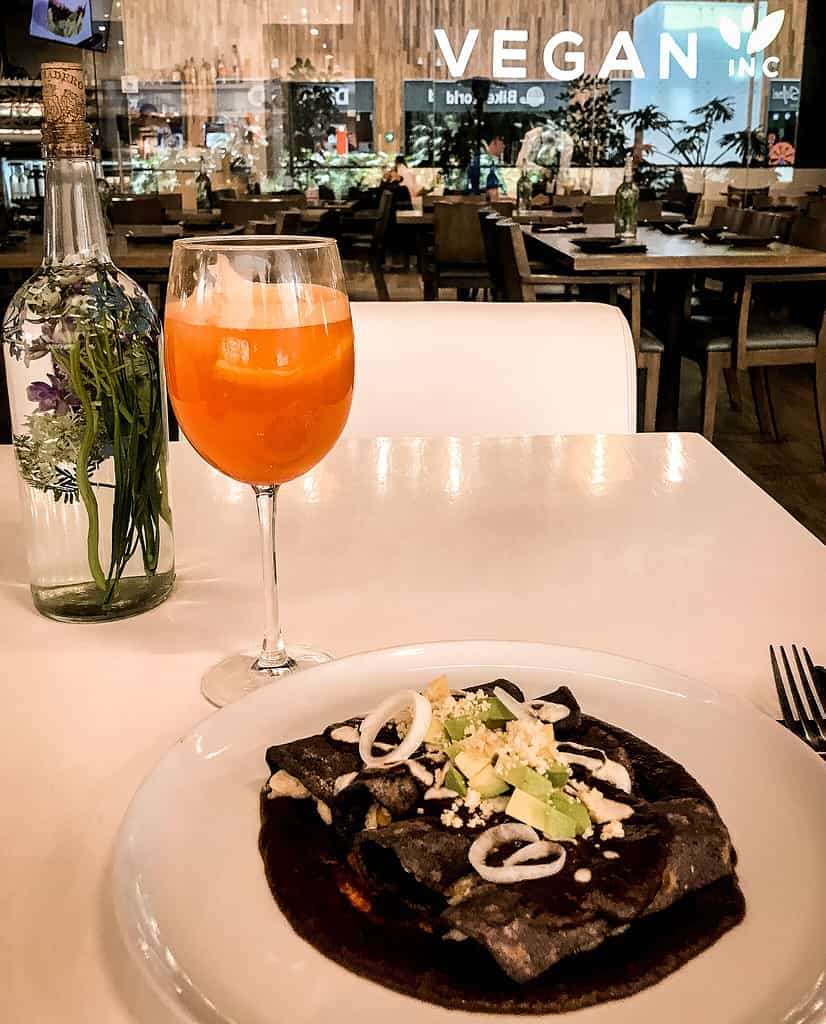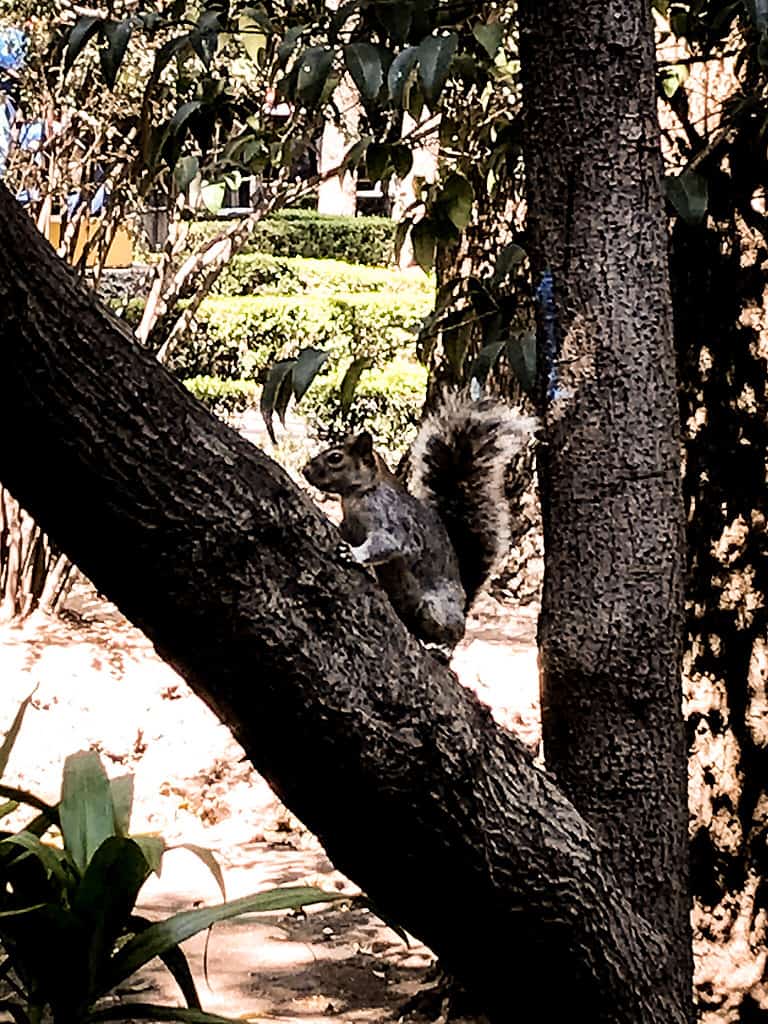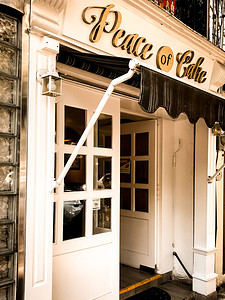 PEACE OF CAKE
Small, cute vegan place with beautiful, yummy cupcakes and very nice service. I had a cappuccino with cinnamon and a dark cherry chocolate cupcake. I've always loved these little maraschino cherries and this one is chocolate covered on top of a cupcake with a dark cherry chocolate lava core. It was amazing! This is their website.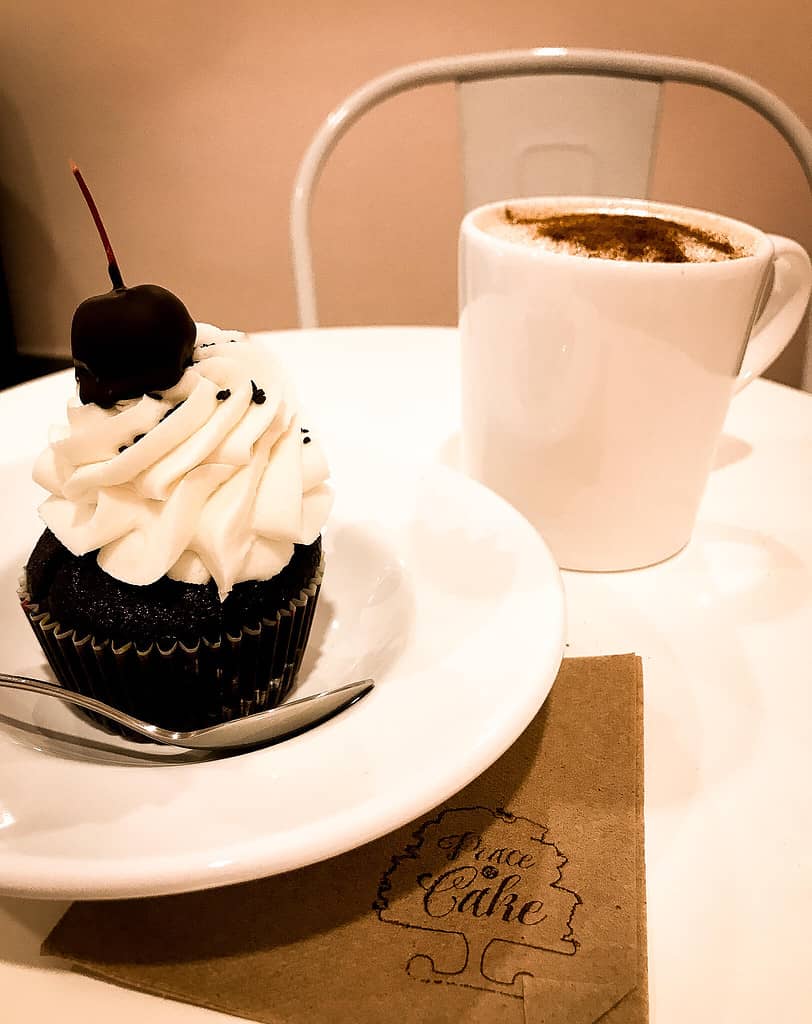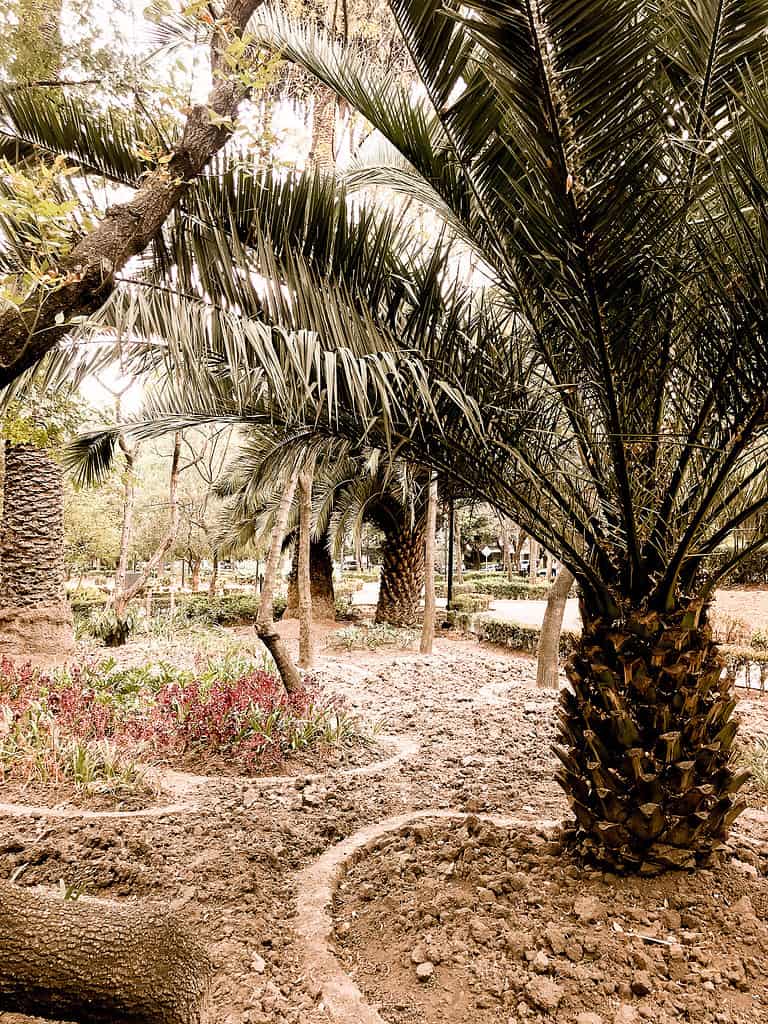 This is a very small, nice place where I got a giant papaya juice and unfortunately I don't remember what that pastry thing with vegan cheese, spinach and mushrooms was called, but it was delicious. Very friendly service, the guy patiently and friendly explained the whole menu to me in English and I wish I could have tried everything. Their Facebook page is here.
MEXICO CITY – CONDESA
UTOPIA
This small beautiful place close to parque Espana has amazing crispy pizza. I decided to go for the Mexican Pizza with chorizo. It was really tasty.
I loved the decor of the place, especially the little TV in a fancy gold frame playing alternative music videos. This is their website.
MEXICO CITY – ROMA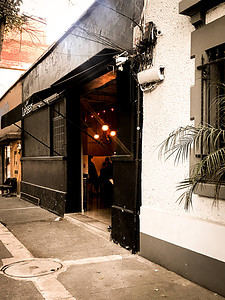 Los Loosers
This place was described as a hipster place everywhere I read about it, so I was curious what I would find when I got there. Originally it started out in 2011 as a vegan delivery service by bike, that's why there's a double "o" in the name. The restaurant's decor is quite minimalist for a mexican place, the music is very modern and the black-clad waiters are very attentive and polite.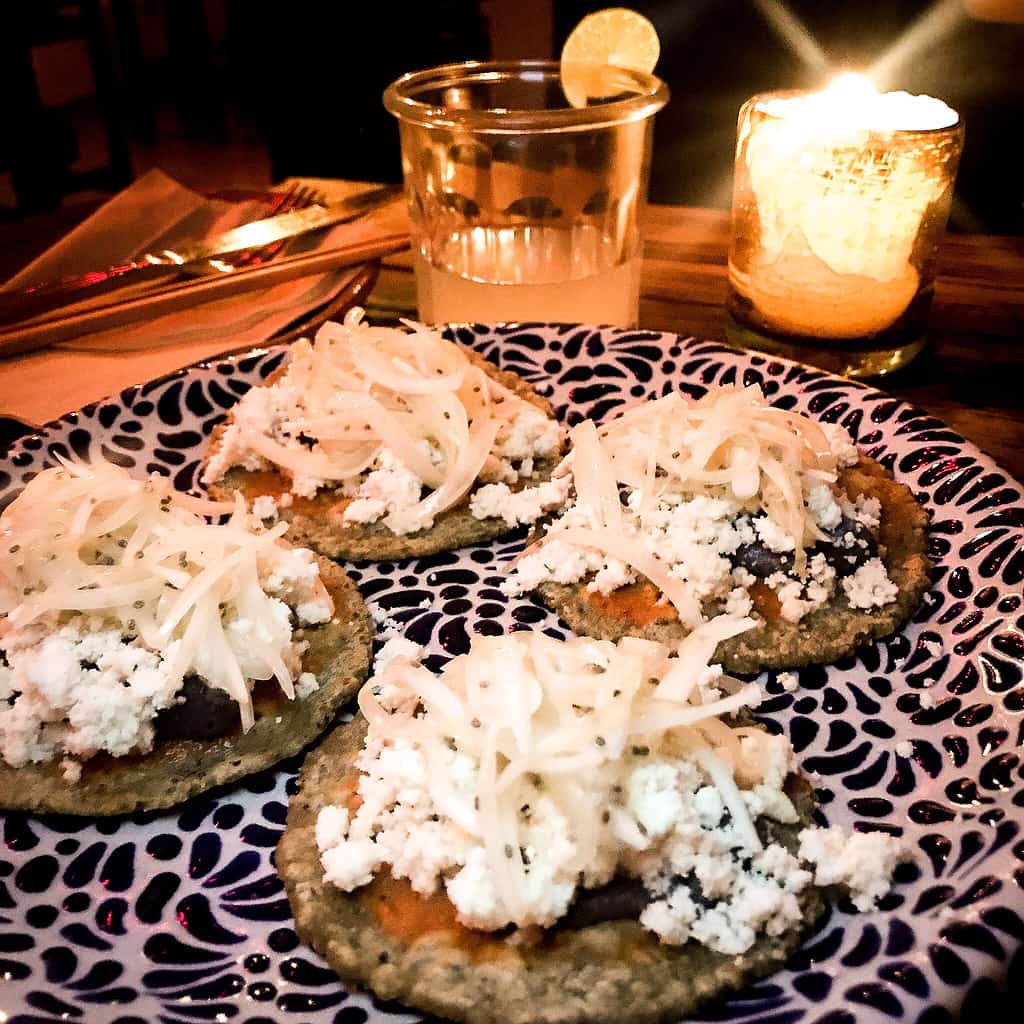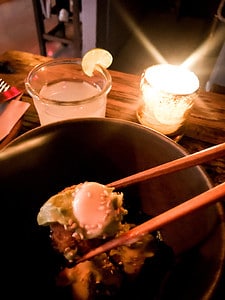 There is Mexican food and ramen soup, and I decided to get the Memelitas and the Esferas de Aguacate. The food was very tasty. I went for dinner and it was a bit dark for decent pics – I guess it's a perfect date night kind of place. This is their Facebook page.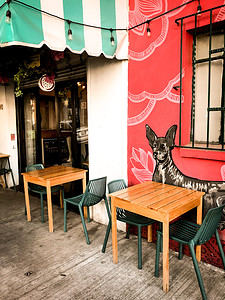 La Pitahaya Vegana
This cute place has absolutely beautiful and yummy food. I was really impressed with the artful presentation of every dish and the great taste. I wonder if they take interns? I'm in.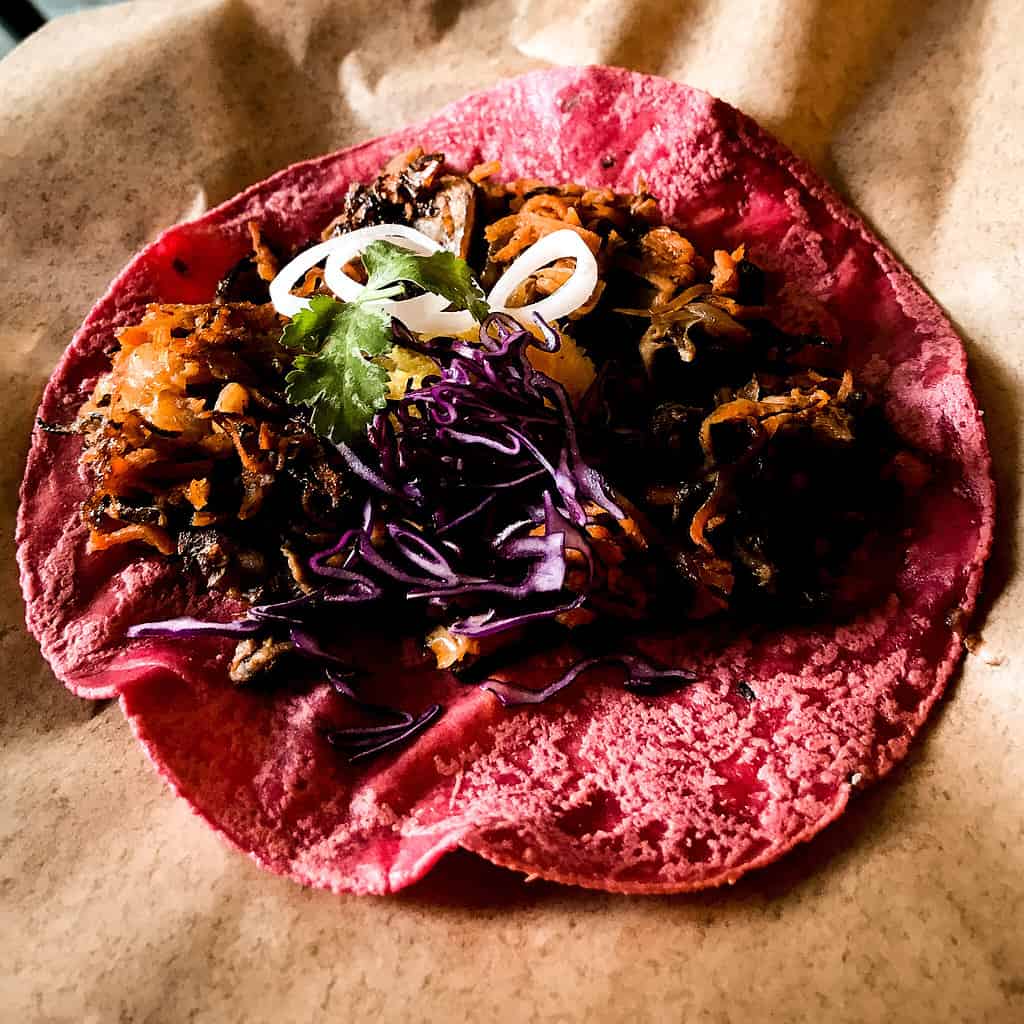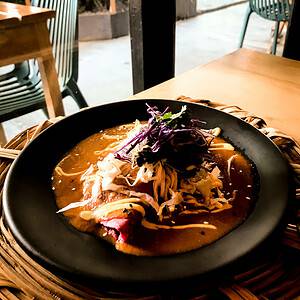 I was introduced to it as part of my vegan food tour and went back a few days later for breakfast with my colleague, who was just as amazed. To go to their website click here, and I very much recommend their instagram. Another place I can't wait to come back to.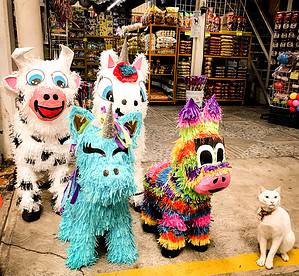 THE VEGAN FOOD TOUR
The Roma Norte and vegan market adventure tour was the highlight of my trip, so I wrote a separate blogpost on it which you'll find here.
XOCHIMILCO TOUR
One more tour I want to add the is the trip to Xochimilco in the south of Mexico City. There you get on one of many little colourful boats and are served drinks. You can get souvenirs and food from other little boats and even a mariachi band on board if you want to. That was so much fun!
From my vegan food tour I knew that quesedillas with potato or mushrooms are usually vegan when you ask to leave the cheese away. There was also rice, beans, avocado and tortillas, so I had no problems eating with the others.
Of course I always get inspired when learning about a country's cuisine, so I made this Mexican-inspired-soup. For recipe and video-tutorial click here.
You might also like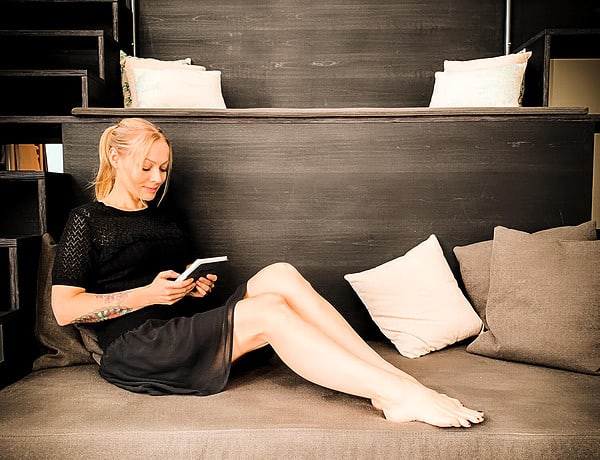 (Cooperation) Have you ever gone on a mini-break in a different part of your…
17. September 2020
(I chose this tour by eat like a local and paid for it, this…
30. January 2020
(I chose and bought all these things myself, this is not a sponsored post.)…
24. January 2020