(We paid for this tour ourselves, this is not a sponsored post) 
My boyfriend and I had a day to spend together in London and we made the most of it, especially for dinner. We went on the Shoreditch vegan food tour. The first stop our sweet tour guide Li-en took us to was Shoreditch Boxpark, a pop-up mall for food and fashion. Here we went to the food court to try the legendary vegan Döner at what the pitta. The soy meat is amazing, and I really have to come back and take a closer look at the shops.
We saw quite a lot of street art- which Shoreditch is famous for- and all that art prepared us well for our next stop, which was a stylish restaurant called Genesis. 
I totally fell in love with the decor: a candy coloured wild mixture of ice cream parlour, retro American diner, comic art, hip Mexican place and religious kitsch. 
The menu is a wild international mixture too, and they also serve breakfast. The food is all-vegan, organic, and many dishes are marked gluten free. We got small tacos (New York deli taco pictured here, with fresh fragrant dill- yummy) and fancy ginger ale in cute bottles. I really want to come back and try more! 
Our third stop was called Vegan Yes. A small cozy place that serves Korean and Italian cuisine mixed together. Strange? I thought so too. But it works! They serve several kinds of homemade kimchi and pasta, and we got a big plate full of yummy healthy things to try, including chocolate covered mochis that were prepared right in front of us. We bought some more to take away! And don't you already feel healthy just looking at this plate, with all the kimchi that's going to feed all the good bacteria in your microbiome?
The last stop was my favourite one, and I am really thankful that the donut shop that Li-en had actually planned on taking us to had closed early that day. Because instead she took us to Brazilian inspired café and community hub, Essential vegan, and it was such a laid back, feel good place. And you won't believe what happened: I was so comfortable there that I even forgot to take pictures of our delicious cake and coffee! I promise to take some next time I'm in London because I will definitely go back there for a real meal.
They also sold Bright magazine there – which I got my vegan queen equipment from – so I got one to read up on what's going on in vegan Britain. 
This tour was organised by veganfoodtours.com, who also offer food tours in London-Camden, Amsterdam, Barcelona, Lisbon and Rome (all of which I am planning to go on:)
If you're looking for further tips for London, feel free to check out my pinterest board.
You might also like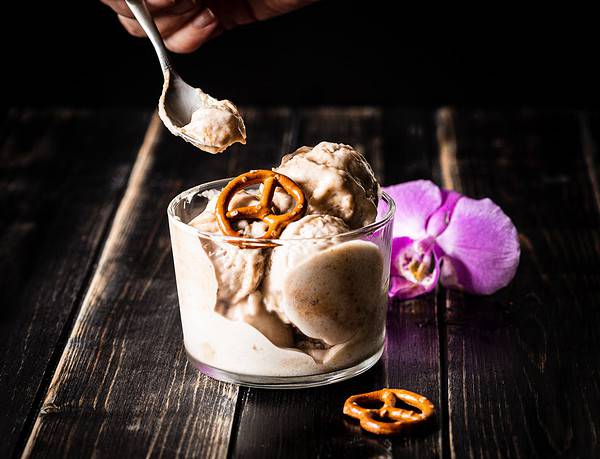 My no churn CBD banoffee ice cream is the ultimative Sunday afternoon chill superfood.…
5. June 2022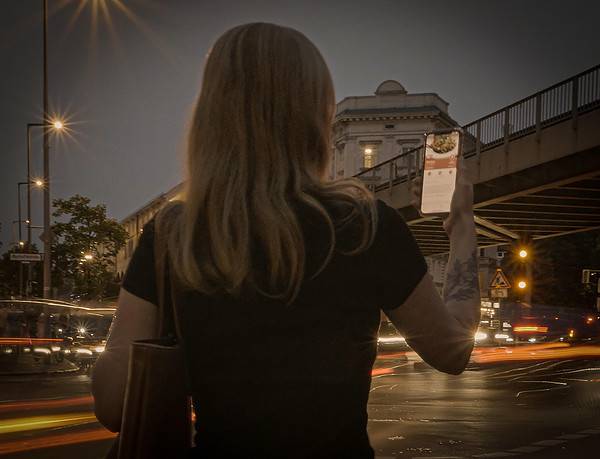 Where can I get food, which drinks are vegan? Where do I take my…
4. June 2022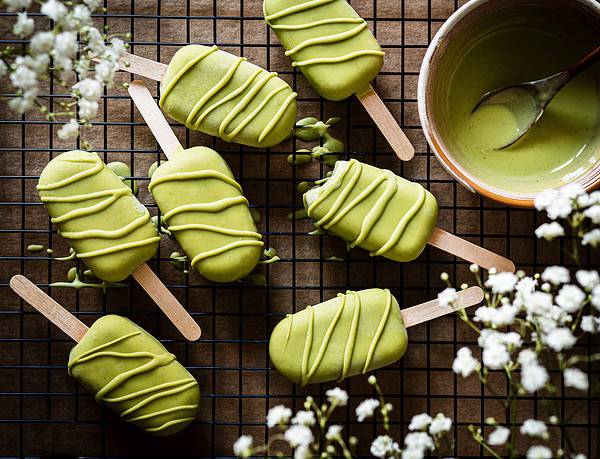 Collaboration with Sunday Natural Summer is coming and I have created a tasty creamy…
14. May 2022