(I paid for these tours myself, this is not a sponsored post)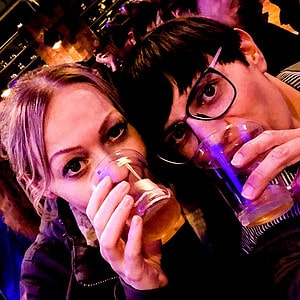 My friend Kathrin and I went on a trip to Dublin and before we even started planning, I attacked her with my new hobby: vegan food tours! That was the only thing I put on the must-do-list. And she wanted to go to the Guinness Storehouse – the big tourist attraction in Dublin! Did you know Guinness have changed their recipes a while ago and now all their beer is vegan? Go to Barnivore for more detailed information. So we tried several of their different beers. That was a lot of fun and the crisps were perfect! That way I kind of ended up with two vegan tours!

THE VEGAN FOOD TOUR
I highly recommend taking a closer look at veganinireland.com before your trip- not when you come back home like I did. There's so much interesting information and so much to do! Like vegan tea time at a fancy hotel or cooking classes. They can actually plan your whole trip if you like.
I booked our vegan food tour with our charismatic tour guide Sivan on that page too. I hardly ever met a person with so much enthusiasm and passion for veganism- it was an absolute pleasure to listen to her talk about vegan Dublin and follow her to the places she had picked for this food tour.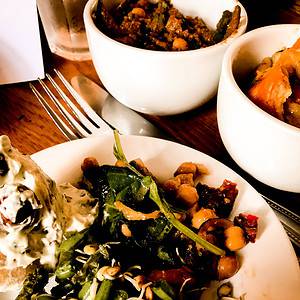 We met at Cornucopia, a 30 year old whole food vegetarian/ almost vegan family business, located in a big beautiful Georgian house. We got a little selection of their bestsellers, which were all superhealthy and delicious. The two of us returned to Cornucopia twice for breakfast on our trip, so at some point we almost felt at home there. 
Our next stop -after a quick peek into a vegan beauty salon -was a pub where we were served Sivan's own vegan Bailey's recipe! She told me the ingredients and I was surprised how different the recipe was from the one I refer to, while tasting very similar. 
After that it was pizza time. We took our seats in the little pizza place aperitivo and were served two very different pizzas: One was a pile of veggies, one was a fake meat lover's pizza with delicious fake cheese! You probably know I'm a fake meat lover, so that was my highlight. The others mostly preferred the veggie one, people's tastes are so different! We were a nice little group of six on this tour: There was also a young couple from Dublin and I also had the pleasure to meet American vegan traveling youtuber Dom from Globivore. See his Instagram account here.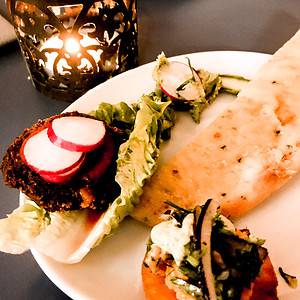 I have to admit that was already enough food for me, but we were only halfway through: We got this fresh selection of tasty middle Eastern fusion food at Brother Hubbard, a nice spacious restaurant with an extensive vegan/vegetarian menu.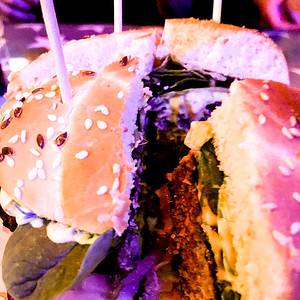 And our last stop was a real stunner: an American-style sportsbar where you wouldn't expect a lot of vegan food, but they serve an Irish version of a beyond meat style burger – just as strangely meaty as the original one.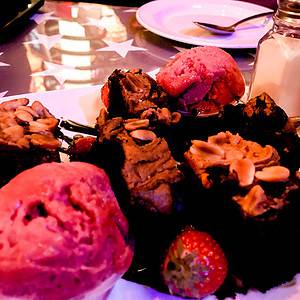 After that came a lovely dessert. And even though we thought we could eat no more we polished all off and rolled back to our airbnb. Of course with a list of yummy restaurant tips from Sivan for the next couple of days. 
If you're looking for tips for Dublin, you can also check out my pinterest board:
you might also like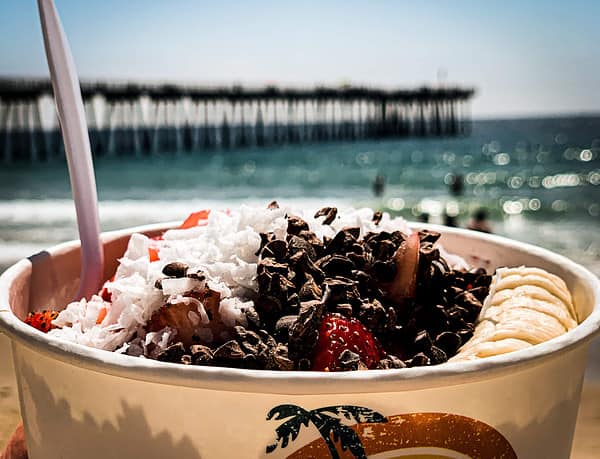 (no paid advertisement) Manhattan Beach, Hermosa Beach and Redondo Beach of Los Angeles are often referred…
21. October 2021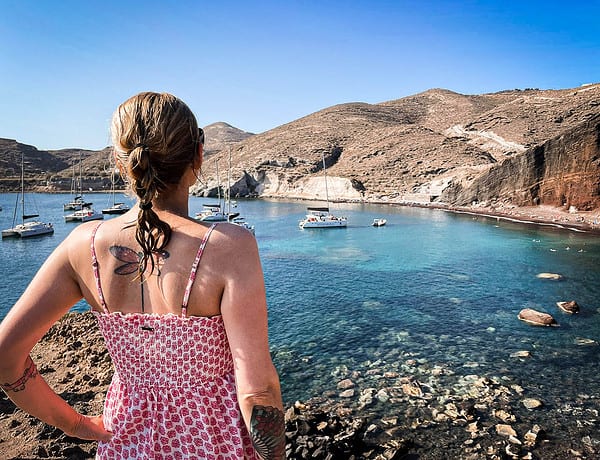 Seems like everyone I spoke to went to Greece this summer, and suddenly Tom…
20. October 2021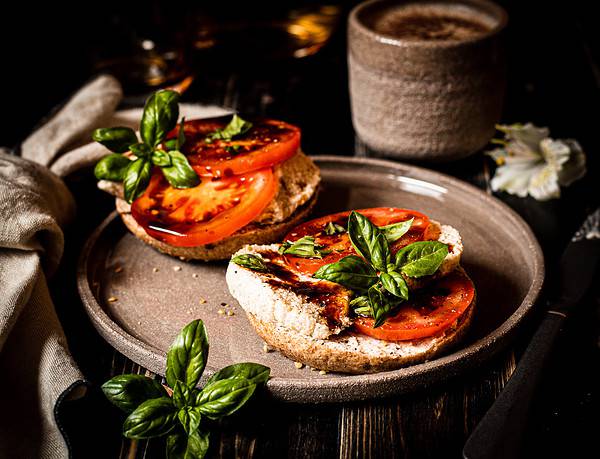 Need some sandwich inspiration? Here are my top 10 favourite vegan sandwich ideas for…
19. October 2021