When my friend Anne studied at Harvard University, I requested a lot of flights to Boston. I was her book courier, and for handing over the books she needed, we met at O2 Yoga School's café.
Now, that was almost 10 years ago and I don't know if the café still exists, but they were serving the most amazing vegan breakfast there. We loved the whole menu.
And my drink choice every time was the delicious hyper monkey smoothie. It tasted like cappuccino and liquid snickers and just went perfectly well with every sandwich or breakfast burrito.
My favourite combination was that smoothie with the banh mi sandwich. 
So I came up with my own version of it and renamed it snickers cappuccino smoothie, so you know what to expect. 
Recipe for 2 snickers cappuccino smoothies
Ingredients
1 espresso/ double espresso
1/3 cup dark chocolate (60 g)
1 banana
1/3 cup peanut butter (70 g)
3/4 cup plant milk (180 ml)
1 teaspoon maple syrup or 1 date
pinch of salt
ice cubes
How to make the snickers cappuccino smoothie
Melt the chocolate pieces in espresso. Put in the blender with banana, peanut butter, plant milk, maple syrup and salt and blend.
Pour in two glasses and add ice cubes. Ready!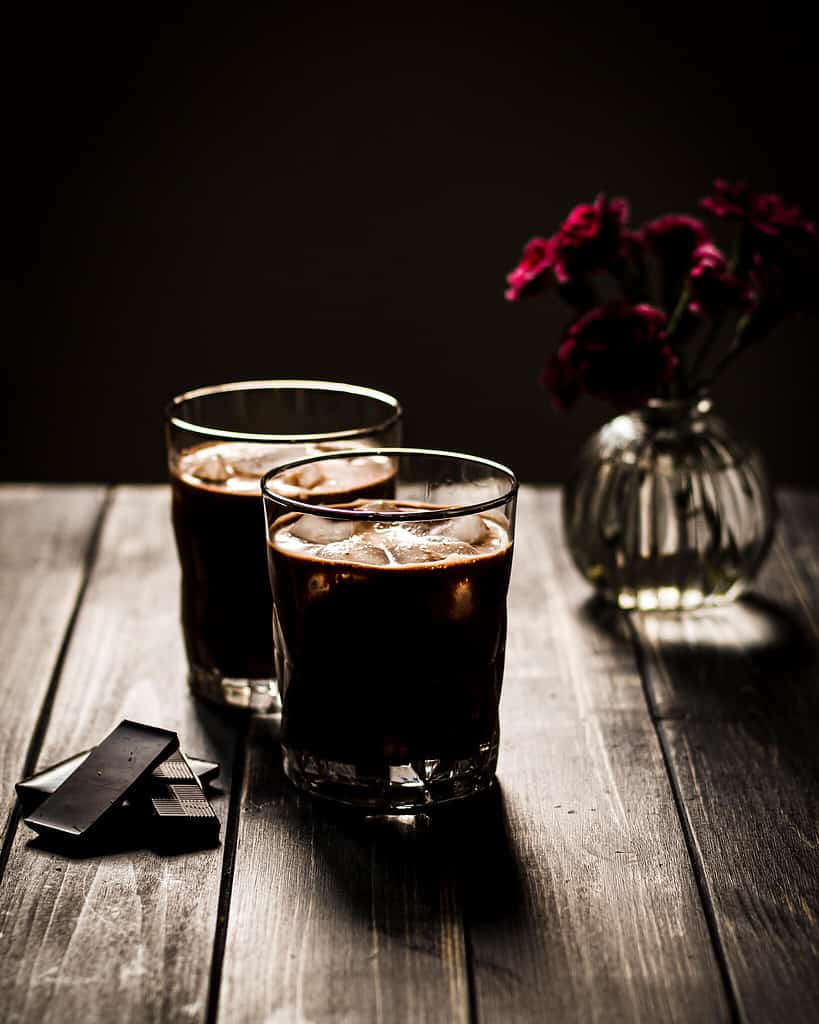 You might also like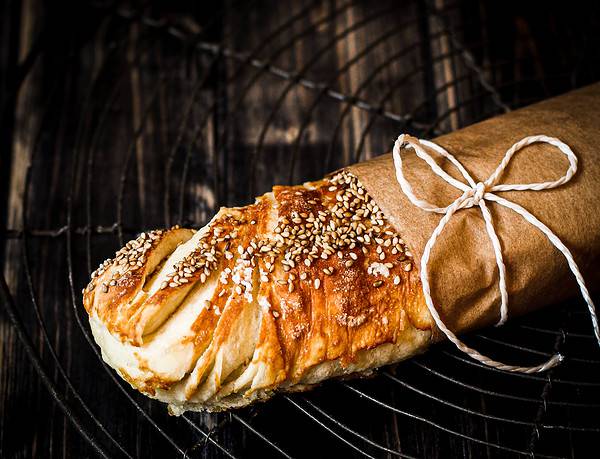 The fluffy pretzel twist baguettes are a variation of my popular fluffy pretzel corners.…
12. November 2020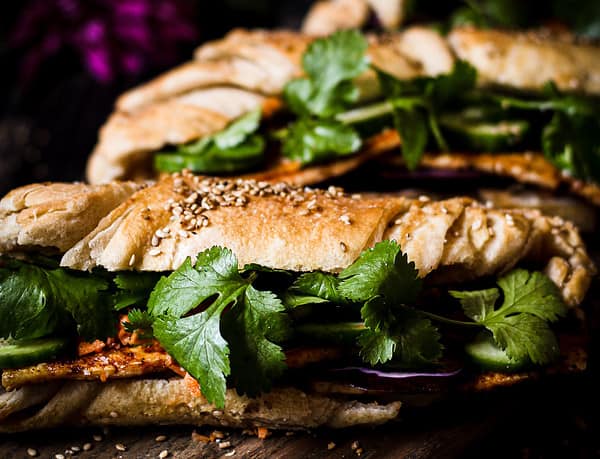 This banh mi sandwich was created after my friend Anne went to Harvard for…
11. November 2020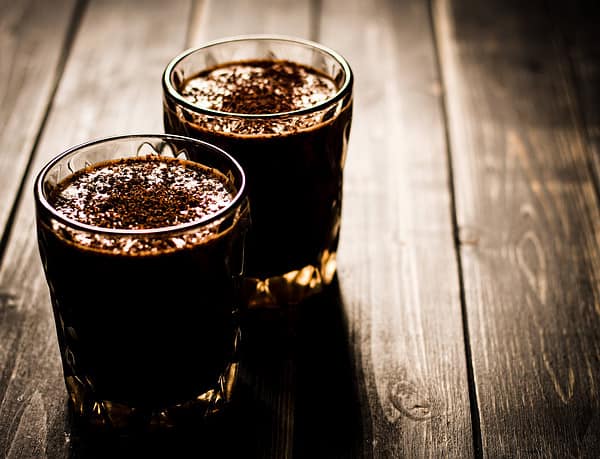 When my friend Anne studied at Harvard University, I requested a lot of…
30. September 2020