(Cooperation with Almodovar Hotel Berlin)
Have you ever gone on a mini-break in a different part of your own city? I haven't, so I got very excited when organic sustainable Almodovar Hotel Berlin in Friedrichshain invited Tom and me to spend a night there and enjoy the delicious breakfast buffet.
We haven't travelled at all this corona summer and it felt like such a treat to get out of our apartment and just be somewhere else for a night.
So we packed an overnight bag and some books. Our laptops stayed at home. We got on the bus and tram for about 20 minutes and there we were. We liked the cozy lobby so much, we went back to have a nice glass of vegan rosé after taking our things into our room and putting our feet up at the rooftop spa for a moment. The spa smelled so nice, I was all chilled out right away from taking a few deep breaths.
If you would like to see the videos, you can go to my instagram account and have a look at the story highlight STAYCATION.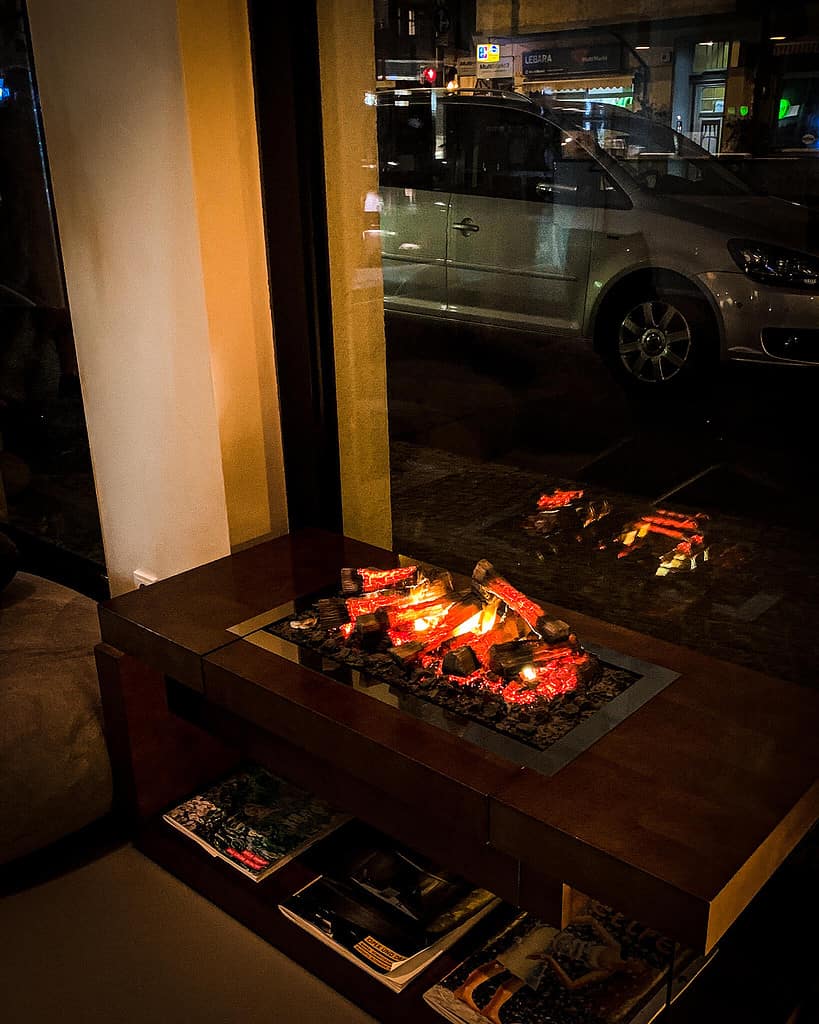 Almodovar Hotel Berlin is an eco-conscious design hotel located in Friedrichshain, a very trendy area with lots of vegan food from all over the world, fashion boutiques, second hand shops, tattoo studios, yoga studios, parks, bars and nightlife. And on sundays, there's the famous flea market at Boxhagener Platz. So this hotel fits in perfectly well.
This is also the hotel Greta Thunberg chose to stay in when she came to Berlin.
Our loft at Almodovar Hotel Berlin
We were given one of the cool Bauhaus-style lofts with superhigh ceilings, a fabulous bed construction and even a kitchenette.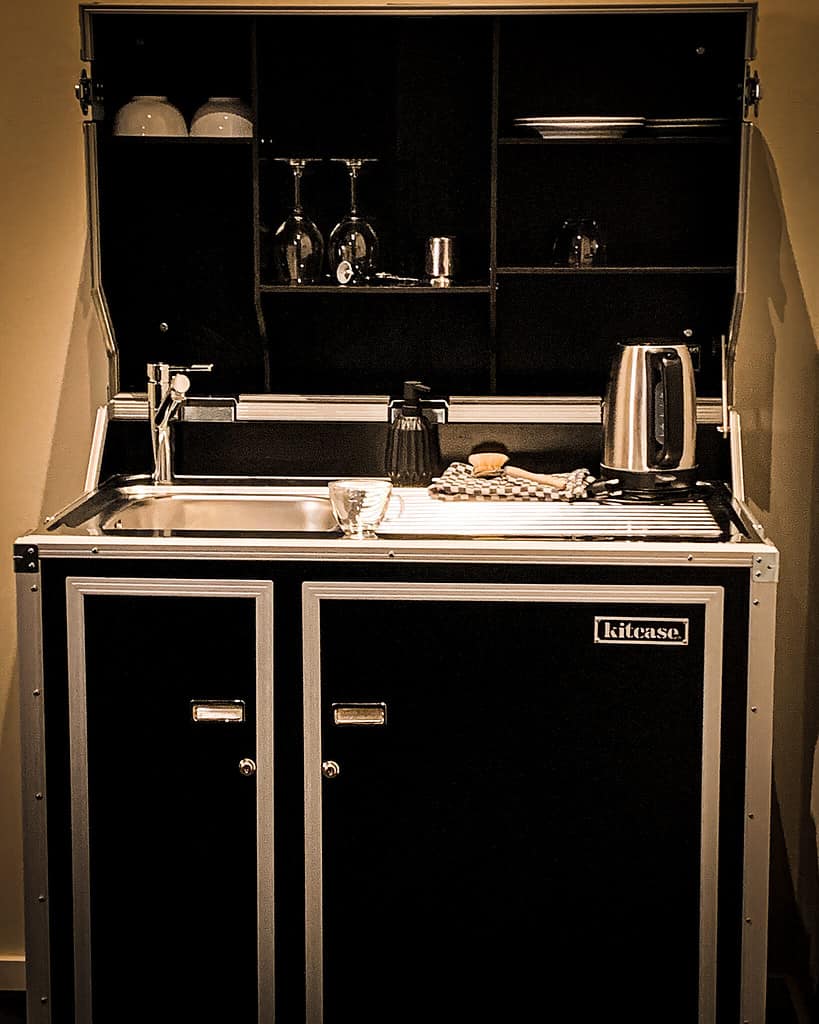 We thought this loft would also be cool to bring kids. And there are playgrounds and ice-cream parlours close by to keep them happy.
Each room has a yoga mat and the kind of space you need to use it, so I couldn't resist doing a little yoga in the morning.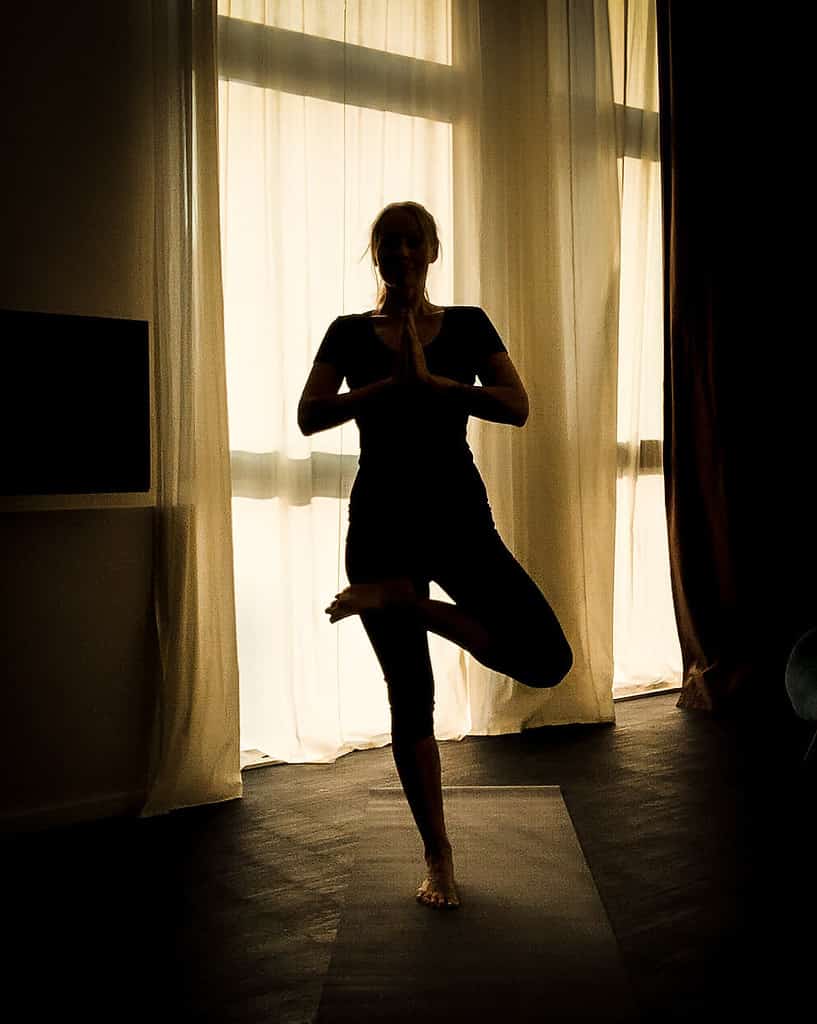 Do you already have my free checklist for traveling vegans? Subscribe to my newsletter and get it now 🙂
The breakfast buffet at Almodovar Hotel Berlin
For us, the biggest highlight was the vegan and vegetarian breakfast buffet downstairs at beautiful Bistro Bardot we were also treated to.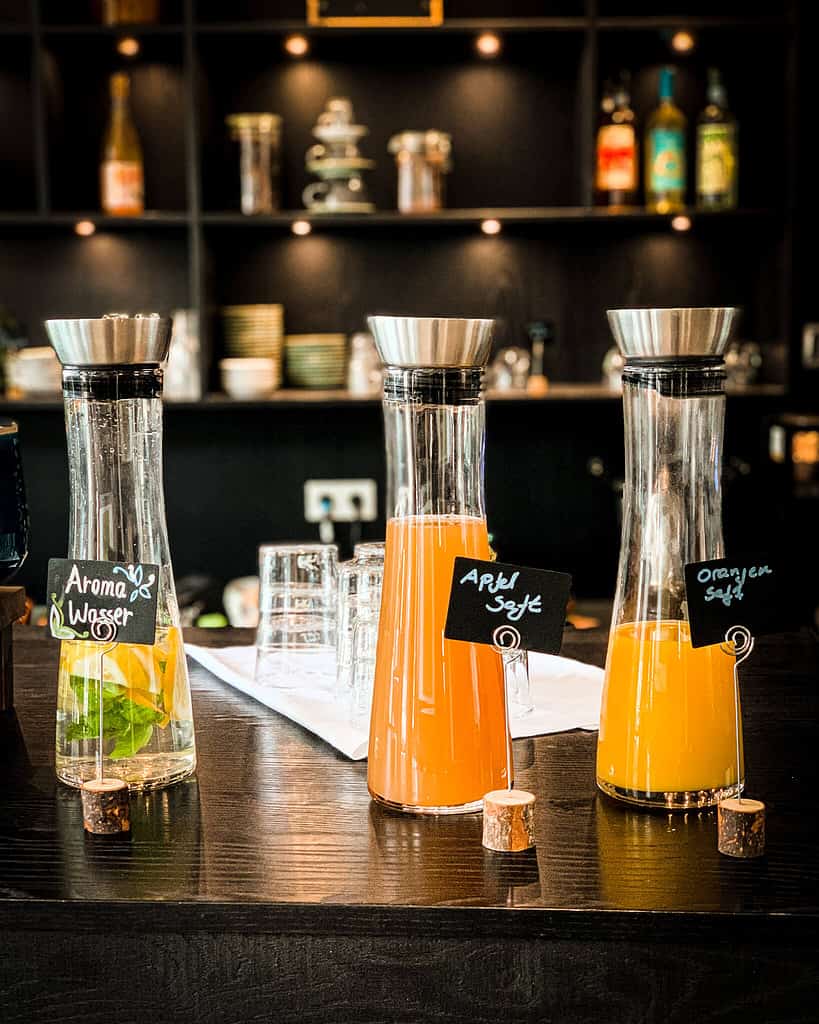 There are juices, granola, overnight oats, fresh bread (gluten free possible) and pretzels, a broad range of homemade spreads and even vegan egg salad, fruit, cake and middle eastern breakfast specialty shakshuka, different kinds of tofu, all vegetarian, most of it vegan, all beautifully presented.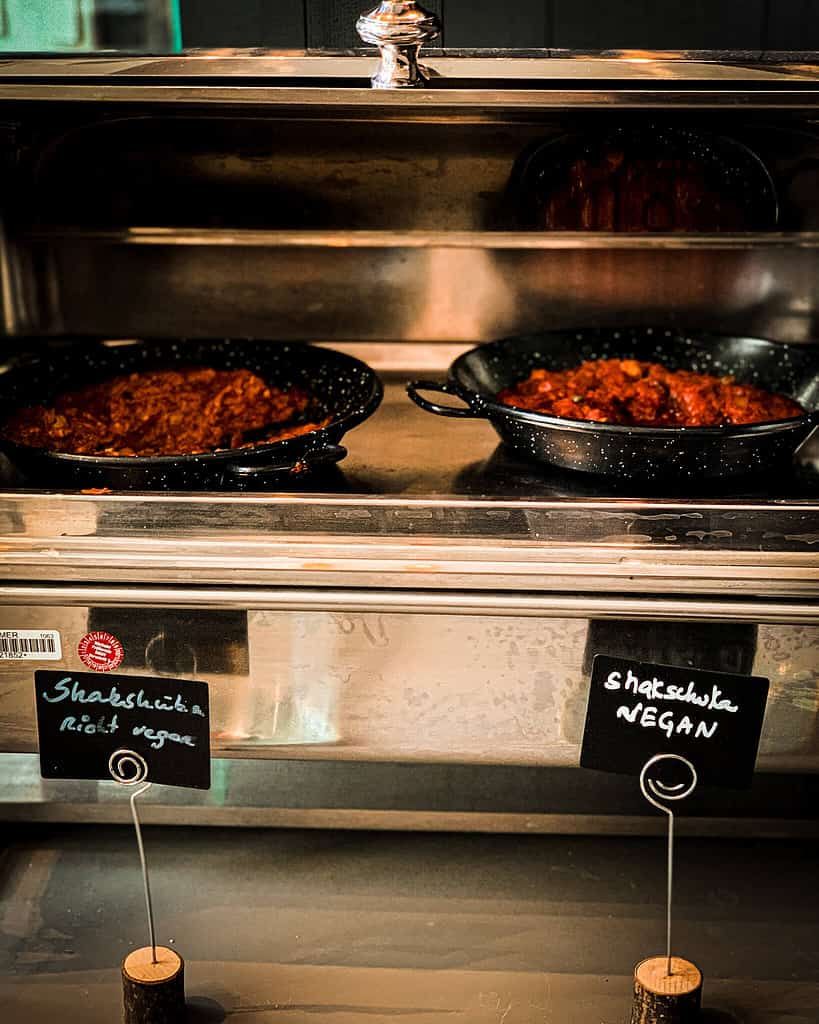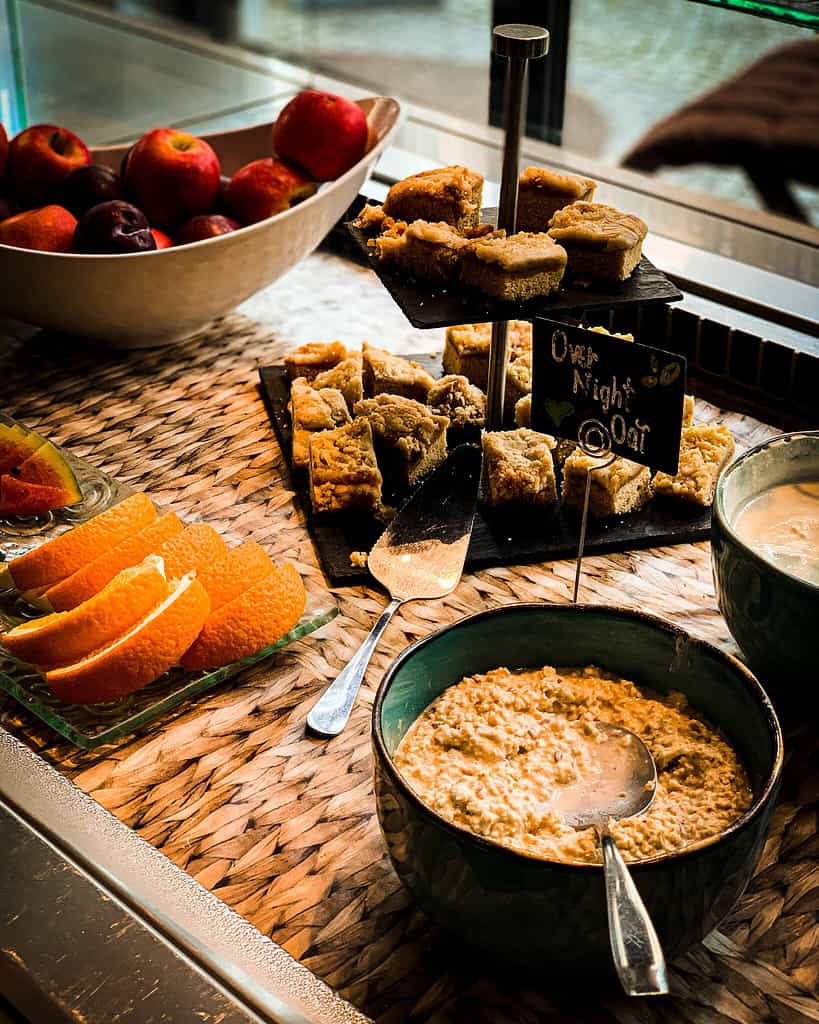 The buffet varies a bit, on other days you might find vegan croissants, scrambled tofu or even vegan curry sausage, Berlin's specialty. You can't come to Berlin and not try vegan curry sausage. So if you stay at Almodovar Hotel Berlin for a couple of days, chances are high that that gets taken care of first thing in the morning. I wonder if Greta got to try the curry sausage too when she was here? Would she dip a croissant in like me?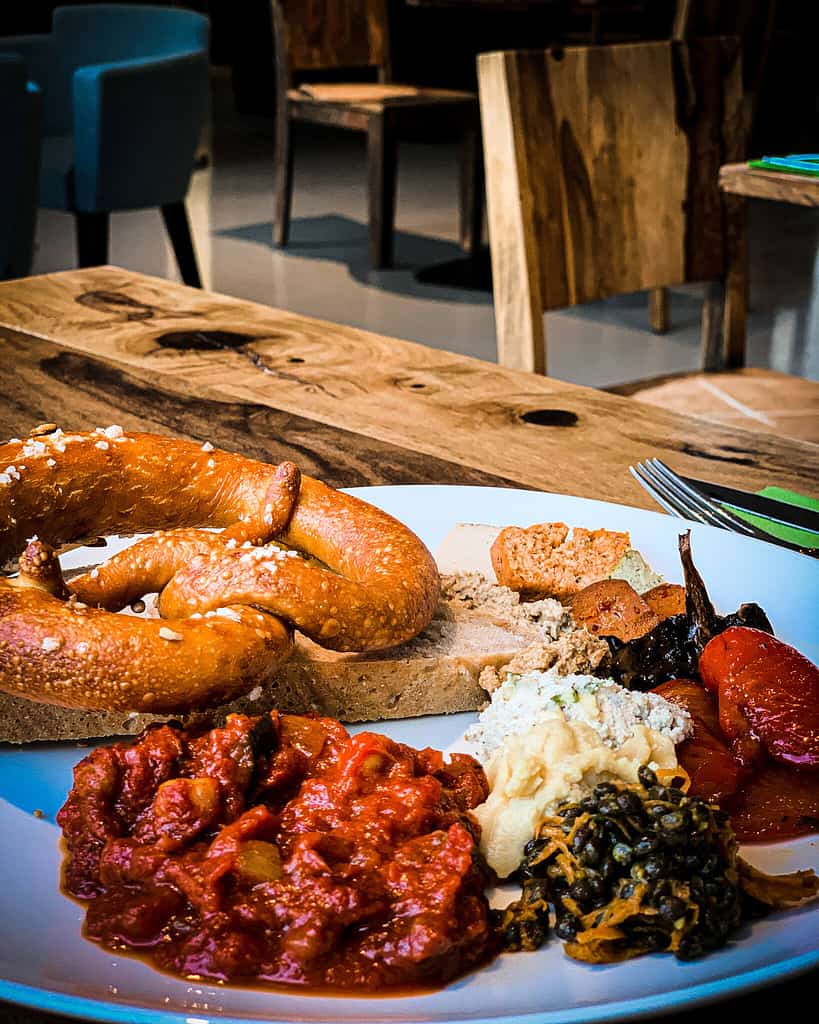 After that, you could go to the rooftop spa sauna and then hang out on the sunny terrace and read like we did.
Or you could get a massage.
Or you can get bikes from the hotel and a nicely packed picknick basket to explore Berlin!
The lovely manager Bianca even asked us to stay for a little lunch consisting of a fresh salad and lovely homemade pasta. It was so delicious, we just gobbled it all up in seconds.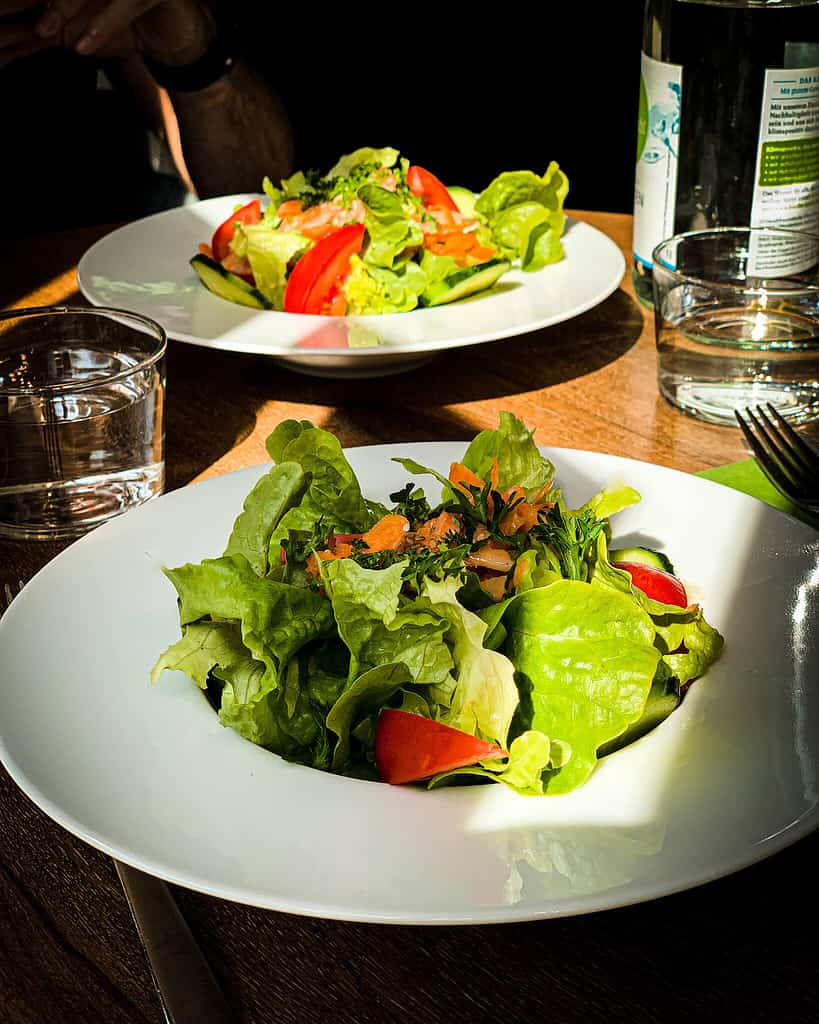 And we couldn't resist having another oat cappuccino in the lobby.
What I also want to point out to are the beautiful sustainable conference rooms in three sizes that can be booked including organic vegan or vegetarian food and drinks.
We came home recharged and relaxed, and highly recommend it if you're looking for a place to stay in Berlin as a vegan or even live here and feel like going on a mini-break in Friedrichshain like us.
Have a look at Almodovar Hotel Berlin's website here and enter code CHILL for a 10% discount.
If you're going on holiday in Berlin you might also be interested in my favourite vegan places.
Do you already have my free checklist for traveling vegans? Subscribe to my newsletter and get it now 🙂
You might also like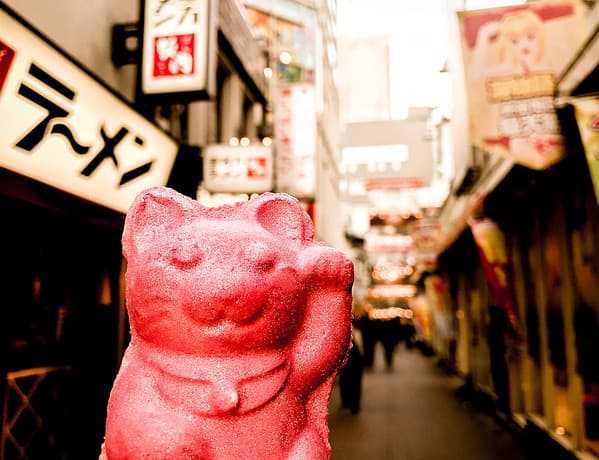 (I chose and paid everything myself, this blogpost is not a paid advertisement) Tokyo…
16. January 2023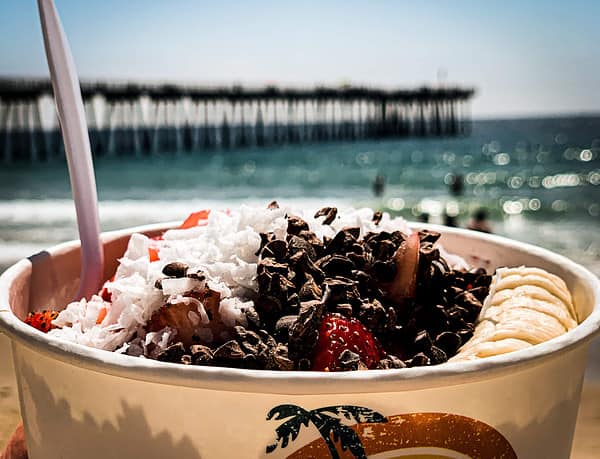 (no paid advertisement) Manhattan Beach, Hermosa Beach and Redondo Beach of Los Angeles are often referred…
9. December 2022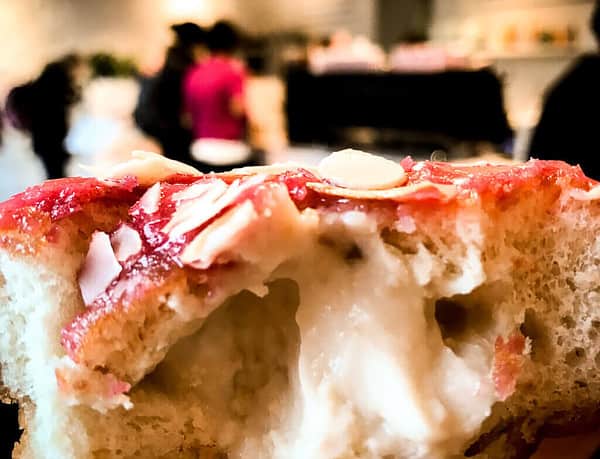 Finding food as a vegan in Berlin is really not a problem anymore. Happy…
28. July 2022