(I have picked and bought these jeans myself and partly used a voucher I got for modelling for an promo video for a boutique I'll mention later in the post. This is not a sponsored post.)
I have three pairs of jeans, a blue one, a light grey one and a dark grey one, from a well known brand and of great quality. I've had them for years, the blue one for 11 years now! Unfortunately that brand is not transparent at all and the patches are made of leather, so when I now decided to get a black pair, I had a look at ethical companies.
I don't find it easy to buy jeans at the moment, because the style that I consider flattering is out of fashion. The pants that are considered fashionable by young women look exactly like the ones I have been laughing at for the last 20 years. Same thing as when I started buying my own clothes in the early 90s and brought home second hand brown corduroy flares, feeling like a queen, and my mother just looked at me in disbelief and said, "that was the most awful fashion ever, why is this happening!"
And today I think that when I look at pretty young girls wearing those unshapely so-called "mom jeans". I don't get it. 
"No mom jeans," I said to Christina at Loveco, a sustainable vegan fashion store in Berlin. She laughed and handed me a grey Skinny Lin by Nudie.
"That is the lowest cut we have," she said. We were shooting a promo video for the shop and I played the customer who tries on jeans. So I did and they looked pretty good. The only reason I didn't buy it for real was that this model wasn't available in black (yet).
Swedish company Nudie jeans makes jeans of 100 % organically grown and harvested cotton. Recently they skipped leather patches completely, so all their jeans are vegan now. The production is completely transparent. Find out more here.
They also offer free repair services, resell second hand products and recycle worn out products.
If you for some reason don't wear a particular pair any more, you can hand it in at any of their repair shops and get 20 % off a new pair. Sounds good? This earned them the Swedish "good environmental choice eco label."
So a few weeks later, I checked again and now they also had the Skinny Lin in black! I had gotten a little voucher for modelling and invested that in my new jeans. I really like the black colour and they are slightly stretchy. I still feel a little weird about the waist not being as low as I'm used to, but also that's quite comfortable. No muffintop to worry about, even sitting down. 
Muffintops are only a low-waist jeans issue. I'm starting to understand the appeal of mom jeans. Let's see how long it will take for baggy pants to come back …?
If you want to have a look at my acting skills in the promo video look at LOVECO's website. 
There are no English subtitles yet, but I guess most of the shots speak for themselves. You live in Germany? Then you might want to have a look at their online shop anyway, just click here*.
or click here to go to Nudie Jeans' website.
you might also like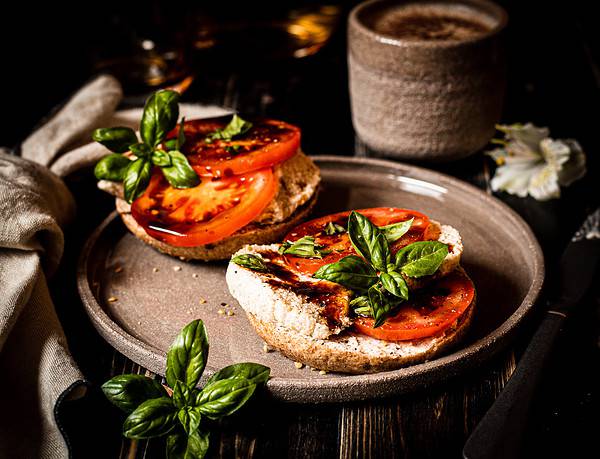 Need some sandwich inspiration? Here are my top 10 favourite vegan sandwich ideas for…
19. October 2021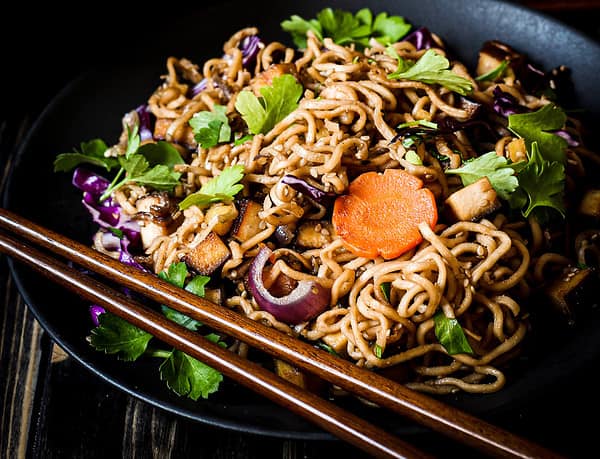 These vegan quick and easy noodle dishes are crowd-pleasers that take less than 25…
9. June 2021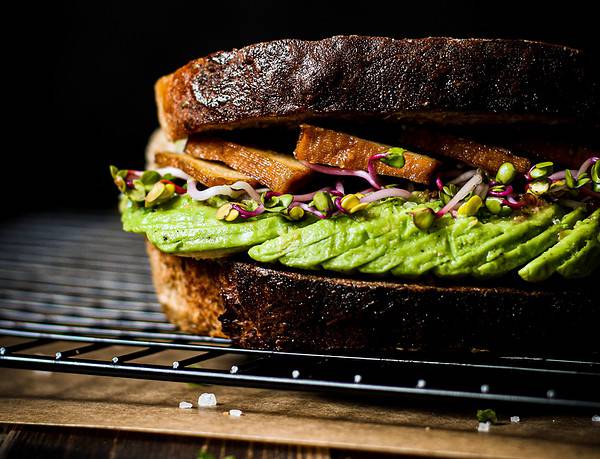 Whenever I'm hosting a brunch at my house, I serve a cold vegan brunch…
19. June 2021