(I picked and bought these things from Bright Zine myself, this is not a sponsored post)
I used to be happy with my Starbucks tumblers that I brought from Tokio and Seoul, und generally a fan of that coffee chain. I could get a decent soy latte everywhere in the world and an easy internet connection. I also kind of liked the music. But since Starbucks teamed up with Nestlé, I'd rather get my coffee somewhere else.
Of course I don't want to ask other coffee shops to pour the coffee into my starbucks mug, but also want to avoid producing unnecessary trash. Every minute, a million disposable coffee mugs are thrown away, just imagine that. So I ordered this cute coffee cup from Bright Zine. A perfect solution in my opinion, as it does not belong to any specific coffee place.
It was no problem getting a coffee to go in my vegan queen mug at the Ramones Museum in Berlin (and once again I couldn't resist the vegan cupcakes, so I ended up staying there with my coffee to go). There are of course places that might not want to use private tumblers for some reason, but I think if we just keep asking nicely at some point it will become normal. Just like I kept asking for soy milk at our work coffee bar until they provided some, so they wouldn't have to see my disappointed face all the time.
The first trip for my new toys was to Montréal, where the coffee cup got to carry my hotel room coffee with me and enjoyed the short company of a yummy cinnamon pastry from vegan bakery Sophie Sucrée. It was short encounter, because the pastry was pretty good and suddenly gone. More on the vegan food I discovered in Montreal in my blogpost "what I ate in Montreal as a vegan".
But back to the coffee cup. As you can see, it even fits perfectly into the hotel coffee machine. It is produced by Frank Green and costs 22 pounds, is BPA-free, dish-washer safe and can be recycled completely. It keeps its promise: my coffee stays warm for quite a while and what's more: it stays in there. Totally safe. Also a good idea for flying. Take the empty cup through security and I don't know a single flight attendant who would refuse to pour the coffee into this cup instead of a paper cup. Then you can close the lid and it stays warm. And it stays in there, which means no mess if the flight is turbulent.
I also ordered the ethical lifestyle toolkit for 9,90 Pounds, because I forgot my old one from Tokio in some aircraft, and this one comes with a fork, a spoon, chopsticks and even a straw! That was used right away at vegan chain Copper Branch in Montréal. You can reorder single lost items in Bright Zine's online shop. The coffee cup and toolkit also come in different colours, and there are also bags, clothes and stickers.
And there is of course the magazine. I bought Bright Zine for the first time now. It is already the fifth edition of this British ethical lifestyle magazine that was established in 2016. It is printed on recycled paper and the packing material is biodegradable. The magazine is also involved in workshops and events. In this edition, there are interviews with Enter Shikari singer Rou Reynolds, TV-host Sarah Jane Crawford and other interesting people. So if you're interested in what's going on in the vegan scene in Britain, this magazine is a good choice, and the subscription even comes with a toolkit at the moment. I'm a fan.
You might also like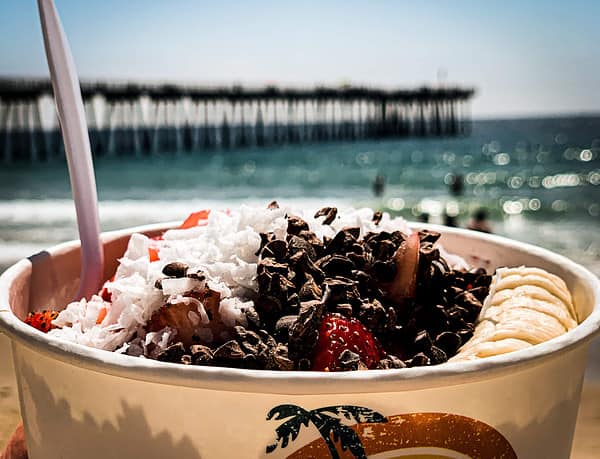 (no paid advertisement) Manhattan Beach, Hermosa Beach and Redondo Beach of Los Angeles are often referred…
21. October 2021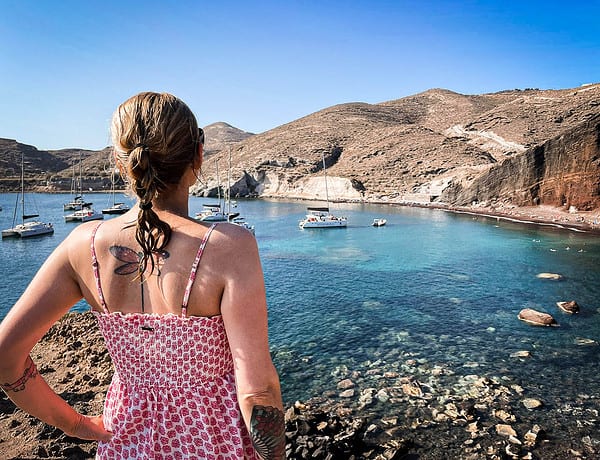 Seems like everyone I spoke to went to Greece this summer, and suddenly Tom…
20. October 2021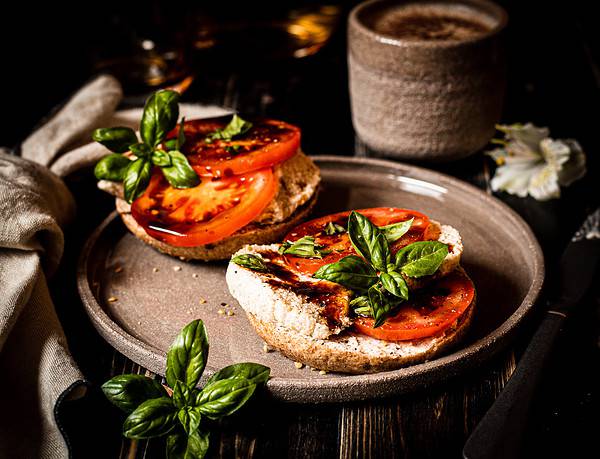 Need some sandwich inspiration? Here are my top 10 favourite vegan sandwich ideas for…
19. October 2021