(Cooperation with Vantastic Foods)
I've had my lamb mold and my bunny mold for years now and bringing cute cake animals to the easter table has always been a huge hit.
This is how to make vegan cake animals based on my chocolate bomb recipe. I made a dark brown chocolate lamb and a light brown bunny. For the bunny I replaced the cocoa powder with almond extract and used white chocolate to make the ganache.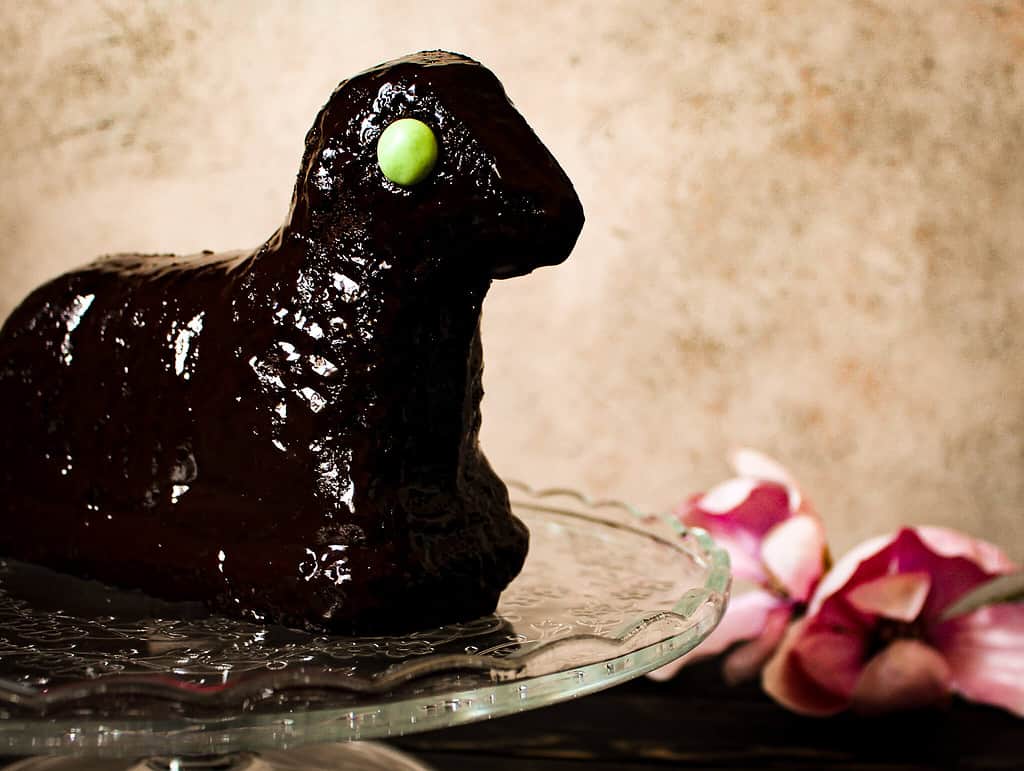 For the eyes I used Monsters by Vantastic Foods*, which were provided to me by the company.
The vegan chocolate lambs also looked cute on our Easter brunch table: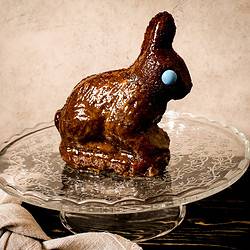 CAKE ANIMALS
I've had my lamb and bunny molds for years now and bringing cake animals to the easter table has always been a huge hit.
Ingredients
1 1/4

cups

flour

160 g

3/4

cup

sugar

100 g

1/4

cup

cocoa powder

(30 g) for a dark animal

pinch of

almond extract

for a light animal

1/2

teaspoon

salt

1/2

teaspoon

baking powder

1/4

teaspoon

baking soda

1

cup

plant milk

240 ml

1/4

cup

canola oil

60 ml

1

tablespoon

apple cider vinegar

1/4

teaspoon

vanilla
Instructions
Preheat oven to 180°C or 350°F.

Combine dry ingredients well, combine liquid ingredients in a different bowl and then mix together until just combined.

Lightly grease mold and sprinkle with cocoa powder or flour, especially the nose. Then pour the dough into the mold and bake for 40 minutes.

Open the oven door and poke a wooden stick into the dough. If it comes out with dough sticking to it, the cake still needs a few minutes. Otherwise take it out and let it cool off, the longer, the more stable the lamb.

Carefully remove the cooled off cake animal from the mold.

Melt the chopped chocolate and the cocoa butter into a ganache in a bain marie. That means heating water in a pot (don't boil) and put the ingredients into a smaller pot in the water. Melt while stirring. When the first pieces start to melt, you can switch the heat off. The chocolate shouldn't get warmer then necessary for melting.

Apply the ganache with a knife to the animal and place the eyes. Put in the fridge to firm up.
Did you enjoy this recipe?
A 5 star rating would mean the world to me and I always love to see your pictures on instagram @flymetotheveganbuffet
You might also like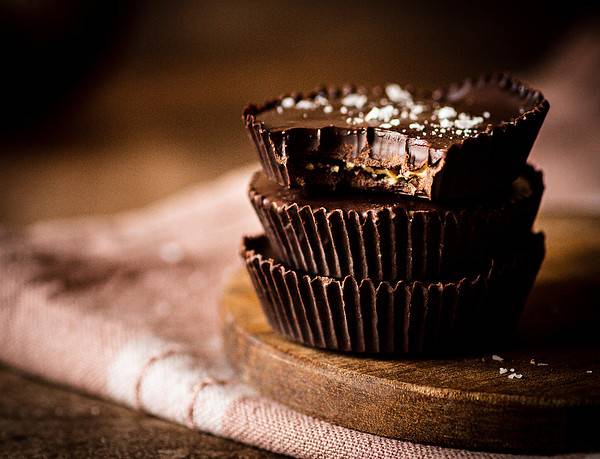 Collaboration with Hanfgeflüster This is one of the easiest recipes I ever made and…
5. December 2022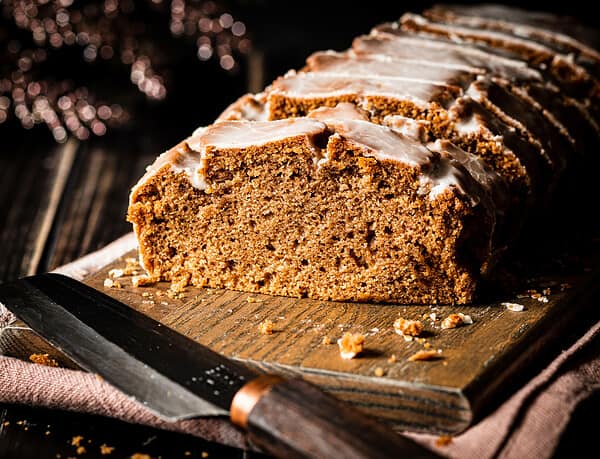 Collaboration with Sunday Natural This time I have wonderfully fragrant earl grey loaf cake…
22. November 2022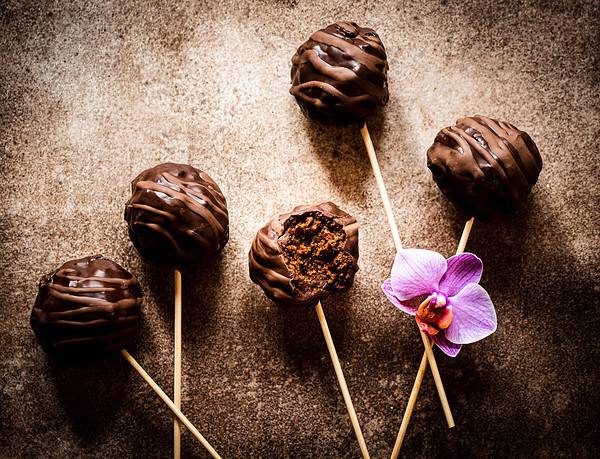 Cooperation with Hanfgefluester CBD oil can relieve anxiety and pain and improve sleep quality,…
13. October 2022