(I bought these boots myself, this is not a sponsored post)
I had just finished my boots shopping for this winter when I found myself returning to British ethical vegan shoe brand Beyond Skin's website again and again to look at the Sienna B black slouch vegan boots. 
They are made of water resistant black faux suede and have a 7 cm cone heel. The style is not what I'd usually go for. And of course they're not cheap. And I already bought boots. Not cheap either. And I'm happy I found them. I counted up the reasons why I should just close the page and forget about these Sienna B boots. Only I didn't. They had found me.
So instead I kicked everything out of my closet that I wouldn't buy if I saw it today, and sold all of it on eBay. It was almost half the closet.
This dress that would look really good if I went without food for three days? It can go, because that will never ever happen.
That coat that just doesn't really match with my hair colour? It can go, so someone with different hair can wear it and look good in it.
That blouse that I got when I had just met my ex and that I wore all the time back then? It can go, because it feels weird now. With my new man, I want to be the one who wears these black vegan suede slouch boots. 
And I made just enough money on eBay to get them! I ordered European size 40. I wear 39/40, but with boots I always go for 40. Shipping is free.
They arrived a few days later in the morning, when we were in the kitchen making coffee. I took a deep breath before opening the beautiful pink Beyond Skin box and taking the boots out of the rustling paper. All that stuff I had thrown out of my closet was already forgotten. I put them on and started swaggering around the kitchen in my nightgown. Monsieur was seated at the table, watching and smiling with his coffee cup.
"They actually look really hot, Nina."
I smiled. "Can you take a couple of pictures, now that you talked me into keeping them?" 
There are rumours of a future flagship store in London. I'm in! For sure this is not my last pair of Beyond Skin shoes. There are at least five models I'd love to try on.
In the meantime, you can go to Beyond Skin's Website and fall in love with shoes here. 
Update February 2019: I bought the Cara B Black Flats for work. 
They are shiny and look fancy. At first I wondered if the material was going to cut into my heels and hurt, but that is not at all the case. They are comfortable and leave enough room for inlays. I get a lot of compliments from my colleagues for my pretty shiny shoes.
You might also like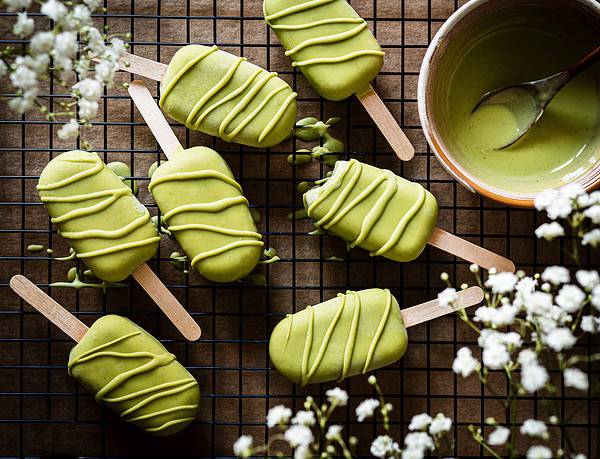 Collaboration with Sunday Natural Summer is coming and I have created a tasty creamy…
14. May 2022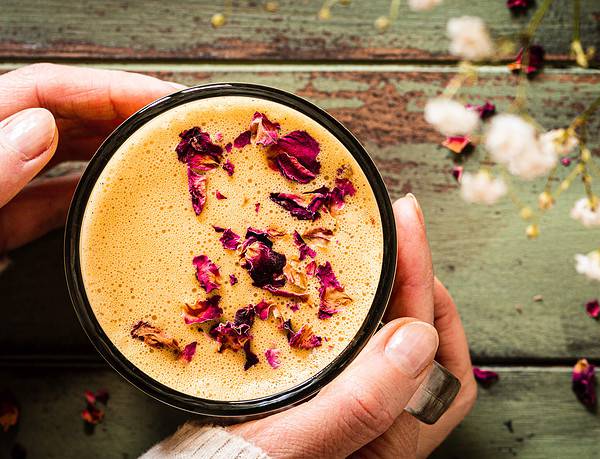 Collaboration with Hanfgeflüster Have you tried CBD oil yet? Otherwise you've probably heard of…
7. May 2022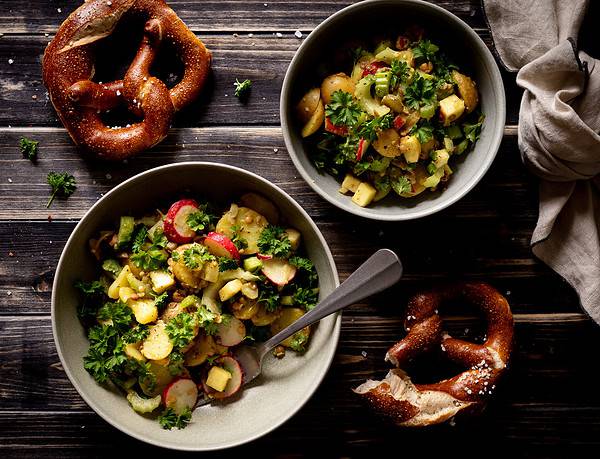 There is a lot of discussing in Germany whether potato salad should be made…
1. May 2022